4 released from Beleghata hospital on Saturday
Search for coronavirus hotspots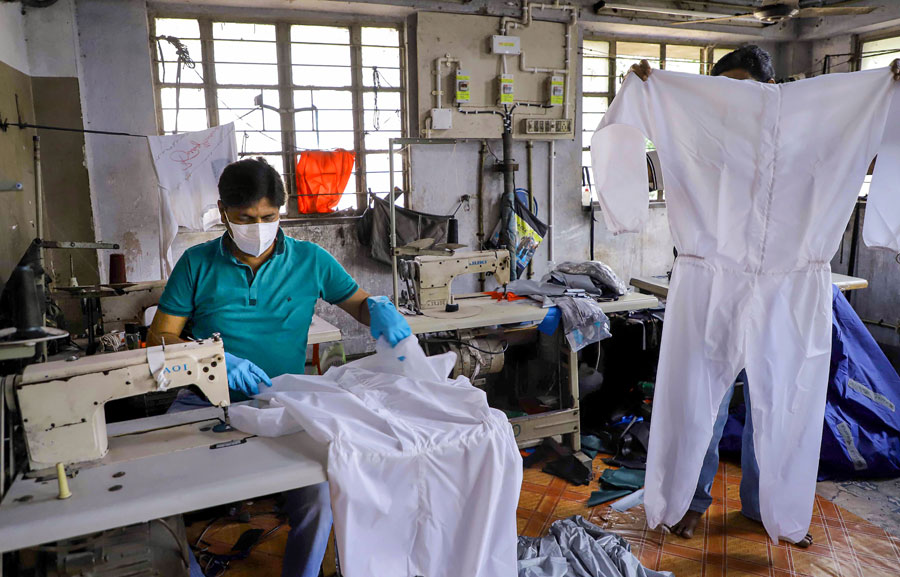 ---
|
Calcutta
|
Published 04.04.20, 08:15 PM
---
Bengal's health department has started identifying potential clusters or hotspots of Covid-19 cases, chief secretary Rajiva Sinha said at a news conference on Saturday.
"We have started work to identify hotspots and clusters from where positive cases are likely to rise in the future. The figures we have collected on people returning from abroad or other states, surge in fever cases or rise in respiratory distress in a particular area will be put on GIS map to identify the hotspots," Sinha said.
Public health experts said potential clusters or hotspots were the places from where multiple positive cases could be reported or where many contacts of one or more positive cases could be found.
Extensive and aggressive medical surveillance, rapid testing of anyone showing even mild symptoms, enforcement of home quarantine rules and shifting people to hospital are some of the steps that could be taken to prevent the spread of the coronavirus, which causes Covid-19, from a potential hotspot.
A doctor working with the state government said the Centre had identified a number of hotspots across the country but the list does not include any place from Bengal yet.
"The Bengal government wants to have an idea about potential hotspots in the state," the doctor said.
"A south Calcutta neighbourhood from where three members of a family and a help tested positive for the disease can be a potential hotspot. Those who tested positive had mingled with many people," the doctor said.
Another potential hotspot could be a pocket in the southeastern part of the city, from where two positive cases were reported. One of the patients died.
"It could be classified as a hotspot. But it depends on how the committee of experts appointed by the state government define a hotspot or cluster," the doctor said.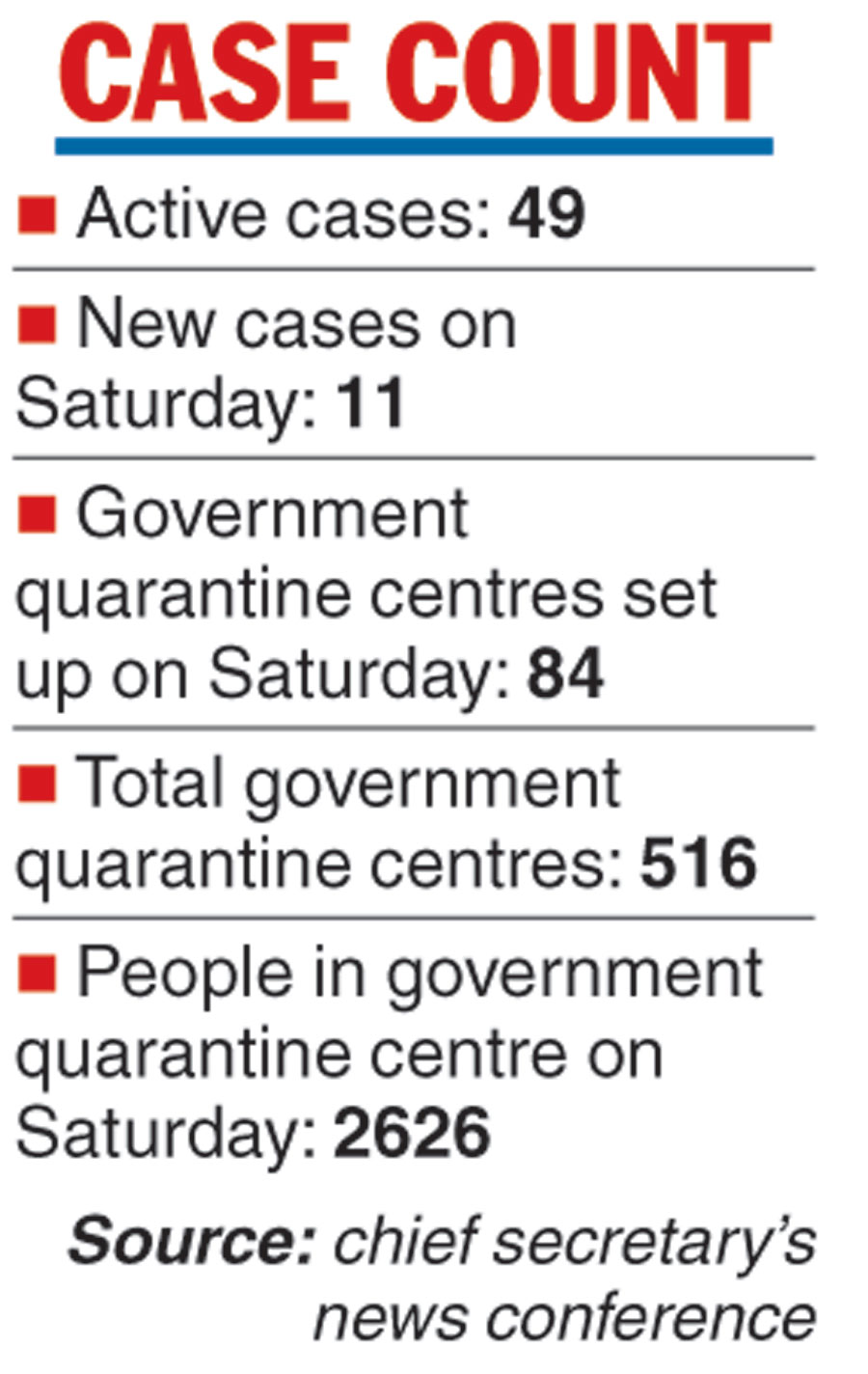 The government, he said, should also keep a close eye on those areas where migrant labourers from other states have returned.
Public health experts said once a hotspot was identified, extra precautions needed to be taken to contain the spread of the virus from there.
"If anyone shows any symptom, even a mild one, he or she should be tested — a practice not usually followed in other places. A medical team will be on a door-to-door visit to know the health status of all residents. The quarantine rules will be strictly enforced," a public health expert said.
Sources said around 25,000 people from abroad had entered the state over the past few weeks. "It is important to map the areas where these people have visited," an official said.
Chief secretary Sinha said 11 new cases were reported from the state till 4.10pm on Saturday. "Of the 11 new cases, six are from the same family in Kalimpong. There are 49 active cases today," said Sinha.
The Union health ministry's website said there were 69 confirmed cases in Bengal till Saturday. Active cases are calculated leaving out those who have passed away and those who have been cured.
The chief secretary said the expert committee formed by the government would investigate the death of those who had tested positive and decide whether they passed away because of Covid-19 or some other reason. It is a mechanism similar to what the state government had followed during dengue outbreaks.
"We have set up four Covid-19 hospitals in Calcutta and 55 hospitals in the districts," said Sinha.
Four Covid-19 patients were discharged from the Beleghata ID hospital on Saturday. Three others had been discharged before. "Another five are in a position to be discharged as they tested negative twice within 24 hours, but they could not be released because their family members were yet to recover," said Avijit Chowdhury, a doctor who is a member of the committee of experts.