Xavier's set example in holding online test
Nine out of the 472 examinees had complained about minor technical problems while writing the exams at home which was solved immediately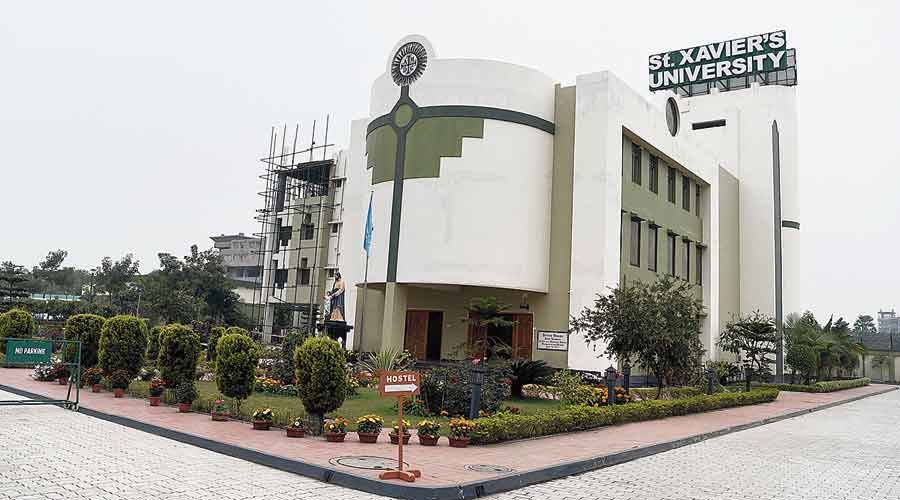 St Xavier's University
Telegraph picture
---
New Town
|
Published 21.09.20, 01:31 AM
|
---
All 472 students of the undergraduate and postgraduate final semester exams at St Xavier's University had uploaded their answers instantly at the end of each test, vice-chancellor Father Felix Raj said. The exams were held between September 14 and 18.
Students were informed before the exams that their answers would not be accepted if they were late by even a minute in uploading them.
If a test was to end at noon, students had to stop writing their answers sharp at noon and upload the answers instantly, Father Felix Raj said.
Nine out of the 472 examinees had complained about minor technical problems while writing the exams at home. "The problems were solved immediately and all 472 candidates managed to upload the answers as soon as they stopped answering the questions on all days," the VC said.
The success in conducting online exams by St Xavier's University, a private institution run by Jesuits, has come at a time when some state-aided institutions like Calcutta University are finding it difficult to evolve a suitable system for conducting the final year/semester exams amid the pandemic.
Calcutta University had initially decided to give 24 hours to students to upload the answers. But the university has changed its decision following a prod from the University Grants Commission and given students 30 minutes after the end of each day's test to upload the answers.
St Xavier's University had appointed one teacher for every 20 students to monitor them during each test. Students could call the respective teachers if they faced any technical problems.
The teachers were asked to convey the problems to experts from an agency that was hired by the university to manage the technical side of conducting the exams. Arrangements were made to ensure that the problems were solved immediately and every student could complete the paper in the allotted time.
Three rounds of mock tests were held to help students understand the system. The mock exams also helped the authorities anticipate the kind of technical problems an examinee could face.
"This was the first time students had to take the tests sitting at their home. We had no experience of conducting the examinations this way. But we were able to conduct the exams successfully," the VC said.
He said the new system had been adopted as a one-time measure because of the pandemic. But after its successful implementation, the institution is planning to conduct exams this way even after the situation normalises.
The end semester exams of St Xavier's University were held from September 14 to 18.
The results will be declared on September 30.
The questions were a mix of multiple-choice (MCQs) and subjective types. Half the questions are MCQs