All universities want flexibility retained
State VCs reject UGC's September exam deadline
Institutional heads resolve to write to the statutory body saying that it would not be 'conducive' and 'appropriate' to conduct the final exams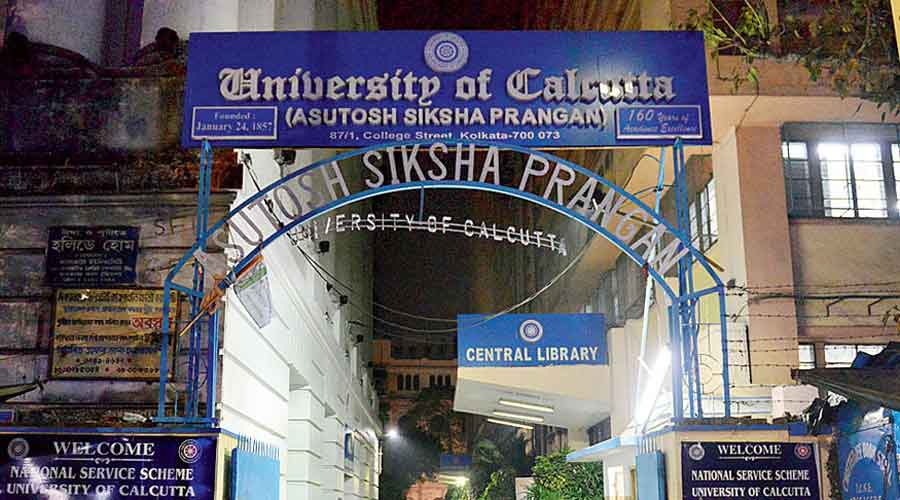 The Calcutta University VC maintained that it would assess students in accordance with Bengal government guidelines
File picture
---
Calcutta
|
Published 11.07.20, 02:55 AM
|
---
State vice-chancellors have rejected the UGC's September deadline to conduct the final semester examinations "compulsorily".
They spoke with each other over videoconference on Friday and resolved to write to the UGC. "Resolved that all the state-aided universities of the state of West Bengal will follow the guidelines issued by the UGC on 29.04.20 followed by the advisory in this regard by the department of higher education, government of West Bengal, dated 27.06.20, in respect to process of evaluation and publication of results of terminal examination of both undergraduate and postgraduate course of studies, which is almost in the process of completion," according to the resolution adopted in the meeting.
The UGC guidelines issued in April clearly said the universities may plan accordingly by making alterations or modifications to deal with a particular situation when it came to assessment, a vice-chancellor present at the meeting said.
The UGC had said in April that universities could give equal weightage to previous performance and internal assessment while assessing students.
The July 6 advisory withdrew this flexibility and mandated that universities have to conduct the examination by September either online or offline. So, the resolution had to be adopted, another VC said.
Jadavpur and Calcutta universities VCs could not attend the videoconference.
JU pro-VC Pradip Ghosh said the VC of North Bengal University Subires Bhattacharyya had briefed him about the resolution. JU was in agreement with its content, Ghosh said. "In JU, the assessment in engineering is over. The assessment in the arts and science is on the verge of completion. Now, if we are to follow the UGC's July 6 advisory we have to rollback the process. That is not possible."
The Calcutta University VC said the university would stick to its earlier decision of assessing students in accordance with the guidelines of the Bengal government.
The meeting decided that all VCs of state-aided universities would individually communicate to the UGC chairman the reasons for not following the UGC guidelines issued on July 6.
Among those who attended the meeting were the VCs of Rabindra Bharati University, the state BEd university, Maulana Abul Kalam Azad University of Technology, Burdwan University, North Bengal University, Bankura University, Gour Banga University, Kazi Najrul University, Diamond Harbour Women's University, Raiganj University, Netaji Subhas Open University, Cooch Behar Panchanan Barma University and Sidho Kanho Birsha University.
The VCs adopted the resolution a day after the state government wrote to the Centre that it would not be "conducive" and "appropriate" to conduct the final exams of graduating students in colleges and universities by September.