State board tweaks check rules
This year, 10,15,888 students took the exams that started on February 18 and ended on February 27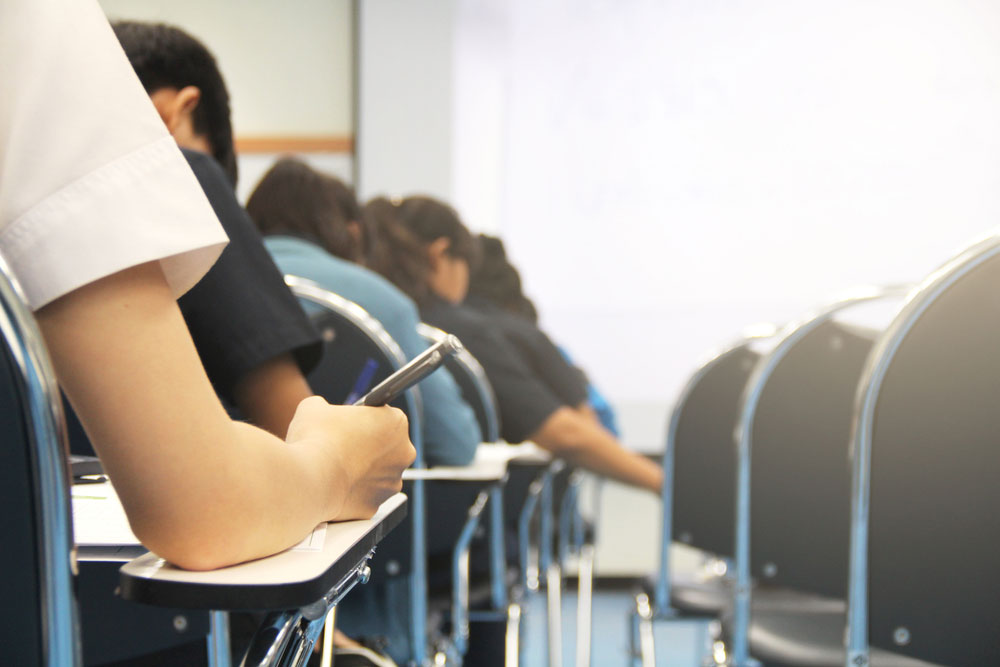 ---
|
Calcutta
|
Published 17.04.20, 09:37 PM
---
A single set of examiners will check Madhyamik answer scripts twice this time.
The West Bengal Board of Secondary Education has asked examiners doing the first round of evaluation to recheck the papers to do away with the need for a second set of examiners.
The decision to get the papers examined twice by the same group of examiners has been taken to save time and avoid delay in publication of the results, Kalyanmoy Ganguly, the board president, said on Friday.
"We have asked the examiners to check the papers twice to skip the second round of evaluation by another group of examiners. This way we can save time and expedite the process of publishing the results," he said.
The Madhyamik results are generally declared between the second and third weeks of May.
The process of publication of the results has been delayed because of the lockdown.
A government official had recently called up board officials to enquire about the status of the results.
Madhaymik answer scripts are examined by two sets of examiners every year. After the second round of checking, the papers are randomly scrutinised by head examiners.
The random scrutiny of answer scripts will be held like every year, board president Ganguly said.
The answer scripts are now with the examiners who have been assigned to do the first round of evaluation.
This year, 10,15,888 students took the exams that started on February 18 and ended on February 27.
The board had completed the process of distributing answer scripts to examiners before the Centre announced the lockdown to stop the spread of the novel coronavirus.
According to the prevalent system, after the first round of evaluation, examiners submit the answer scripts to head examiners who distribute them to the second set of examiners.
On completion of the second round of evaluation, the papers are randomly scrutinised by head examiners to ensure there is no mistake in the evaluation after the recheck by the second group.
After the scrutiny, head examiners deposit the papers to the board, which then tabulates and prepares the results.
The results are generally declared at least six weeks after the submission of the papers by head examiners to the board.