Some habits die hard at Calcutta airport
Leakage, queues and touts recurring problems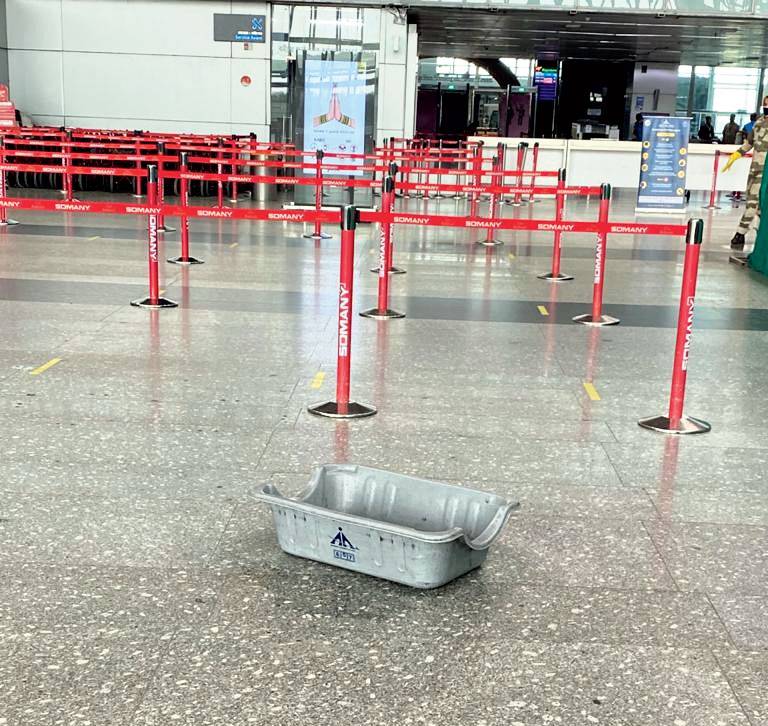 ---
|
Calcutta
|
Published 29.05.20, 09:04 PM
---
The city airport is up and running with a host of new features in keeping with the new normal of a Covid world. Some things haven't changed, though.

Tubs
The roof still leaks and on Thursday, at least 10 tubs were placed across the check-in area in the terminal building.
Airport officials blamed Cyclone Amphan. Corrugated sheets had been blown away from a large part of the 7,500sq m roof. "The roof has four layers, of which the top layer has been severely damaged by the cyclone. Many joints have been damaged and some have come off," airport director Kaushik Bhattaharya said on Friday. "It will take up 45 days to repair the entire roof."
Heavy rain between Wednesday evening and Thursday morning sprang more leaks.
Touts
A man approached a passenger the moment he stepped out of Gate No. 3A on Thursday. "He asked if I needed a taxi. He left only when I told him I didn't need any," the passenger from Mumbai said.
Cancer patient Tauser Ali Mandal and his wife Jahanara Mandal reached from Mumbai on Thursday. They were approached by many people as they waited for a car to arrive from their hometown in Nadia's Tehatta. "They told us that they could arrange a taxi," Jahanara said on Friday. "One of them insisted he could get a 'good fair' depending on the distance. We refused."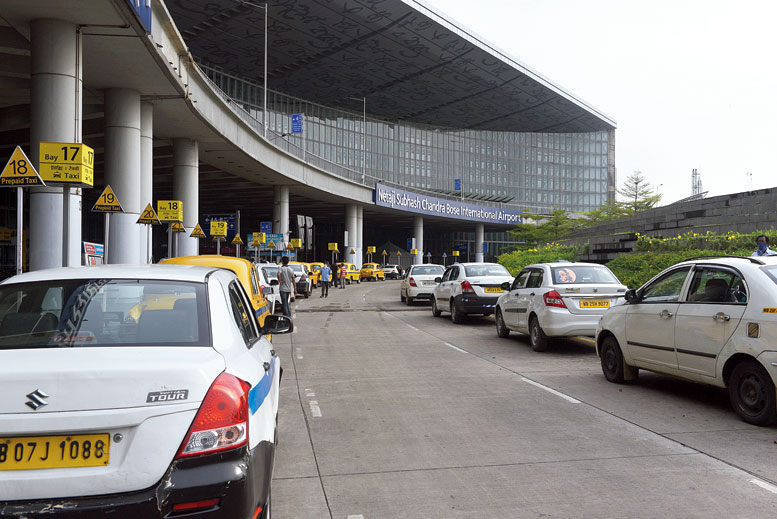 Touts had a field day as taxis and app cabs were few, an airport official said. "Although there were several buses, many people wanted a taxi or an app cab."
Queues
Long queues at the entrance to the departure area and in front of check-in counters have returned. The new rules are causing delay and leading to accumulation of passengers, according to airport and airline officials.
Yellow lines have been drawn and passengers have been told to stand behind them. But on Friday morning, distancing rules went for a toss on some occasions.
There are several new steps at the entrance: baggage sanitisation, temperature check, ticket scanning and identity verification in front of the camera. CISF officers, standing at a distance, are seeing the image of the scanned document on a screen before allowing a passenger to go.