Mamata government seeks information by Monday
Private schools told to file fee reports
Govt seeks information by Monday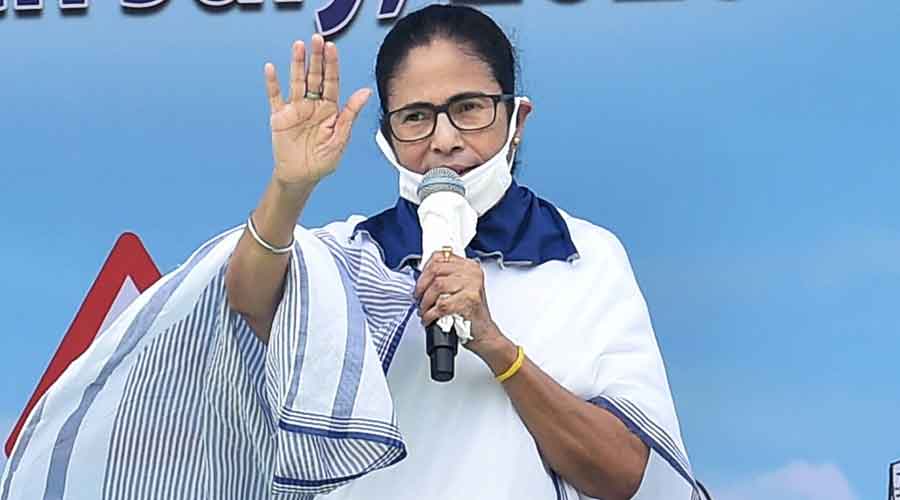 ---
Calcutta
|
Published 12.07.20, 03:08 AM
|
---
The state government has asked private schools to submit by Monday reports that they have complied with its instruction not to increase fees or charge students under heads that are irrelevant now.
"The school education department has issued instructions to all private schools functioning within the state to not increase fees or charge extra fees in the name of certain facilities; it is further reiterated that the DIs (district inspector of schools) must take feedback from all schools, including sponsored/aided under his/her jurisdiction and send the compliance report on the above matter by next Monday 13th July, positively…." the department's letter on Friday to district inspectors of schools read.
Chief minister Mamata Banerjee had requested schools at a news conference on June 26 to consider not to charge or increase fees under heads that are not required now when schools are closed. For example, she had said, fees for computer training and laboratory facilities should not be charged now.
Almost a fortnight has passed but still many guardians are complaining that schools have been charging them under various the heads such as sports, games, electricity, computer training and laboratory facilities that are currently irrelevant, a school education department official said.
"Many parents have approached us recently…. They have complained that they are being asked to pay extra fees on heads that are not required now…. Some parents are going through genuine financial problems…. We have sought compliance reports from schools to check how many are still charging extra fees," the official said.
Schools will have to sub-mit the reports to the district inspectors of schools by the weekend. The DIs will have to submit the reports to the school education department by July 13, the official said.
A day before the chief minister had appealed to the schools to consider not charging fees on heads that are not relevant in the present situation, Reverend Thomas D'Souza, the archbishop of Calcutta, had announced a 50 per cent waiver on certain annual charges in schools run by the archdiocese.
The Church of North India (CNI) had announced after the chief minister's announcement that a 25 per cent waiver on certain head would be offered to students of CNI schools.
The compliance report has to be submitted by all private schools, including church-run schools, the department official said.
The DIs have sent copies of the letter to private schools as well as government-aided schools. Government-aided schools are not allowed to charge students any fees.
But the government had received complaints from some guardians of students in government-aided schools that they had been charged for certain facilities like computer training.
The chief minister had on June 26 said: "I have received a letter. Some schools are charging fees in the name of computer training and laboratory facilities. Schools should not charge anything for these."