Pollution spike in 'solidarity' in Calcutta
Air quality index values and noise pollution data generated jointly by the BPCB and CPCB show a spike in almost all automatic measuring points in the city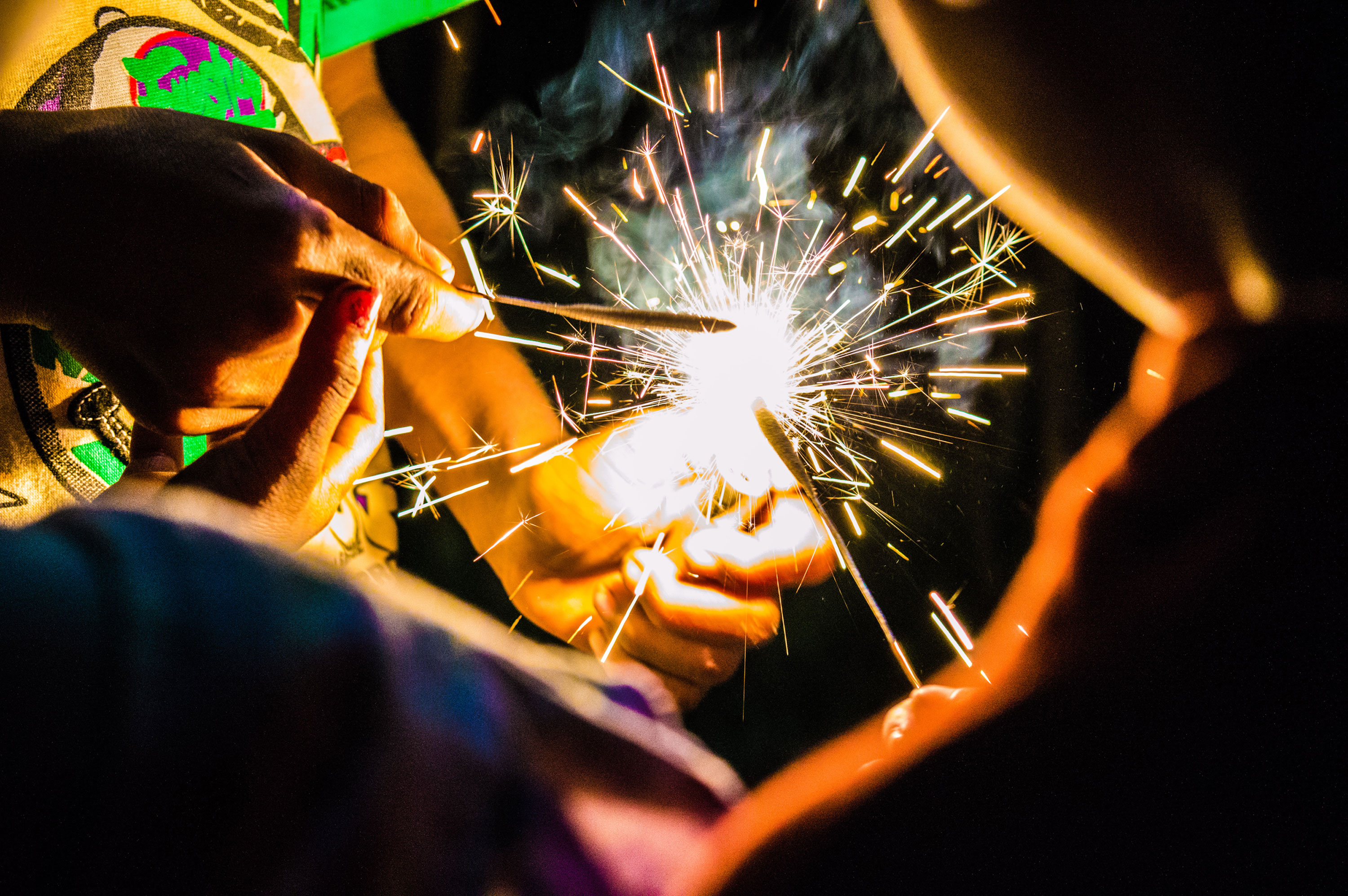 ---
|
Calcutta
|
Published 06.04.20, 11:50 PM
---
The city's air and noise pollution levels, which had been below the limits since the lockdown started, took a sudden leap after 9pm on Sunday when people burst firecrackers to show solidarity in the fight against Covid-19.
Prime Minister Narendra Modi had asked people to switch off lights at homes and light candles or flash torches for nine minutes from 9pm on Sunday to show solidarity.
In response, residents across the city kept lighting fireworks well past the nine-minute window.
The air quality index values and noise pollution data generated jointly by the Bengal pollution control board and the Central Pollution Control Board show a spike in almost all automatic measuring points in the city.
A few commercial areas such as New Market were exceptions.
The peak noise level measured on the instantaneous scale, which reflects the change in the ambient noise level following the sudden bursting of crackers, rose by 6 decibel on April 5 between 8pm and midnight, compared with the same duration on March 29 (the previous Sunday).
The lockdown announced by the state government had started on March 23 and the nation-wide lockdown, announced by the Prime Minister, the next day.
The rise was maximum — 29 decibel — in the RG Kar hospital area, a silent zone, where the peak value was 72 decibel, 32 more than the night-time limit of 40. An official in the environment department said an increase of 10 decibel in ambient noise doubles the pressure on one's eardrums.
While the noise levels increased by 6 to 8 decibel in Birati, Taratala and Salt Lake, the increase was marginal in Tollygunge and Patuli. The levels remained almost unchanged around SSKM Hospital and New Market.
On the air pollution front, the air quality index (AQI) value peaked to 140 in Jadavpur between 9pm and 10pm. The whole-day average was 80, almost a 75 per cent increase.
The AQI values increased substantially in Salt Lake and at Rabindra Bharati University (BT Road) — by 41 per cent (from the day's average of 69 to 98, recorded between 9pm and 10pm) and 58 per cent (from the day's average of 96 to 152, recorded between 9pm and 10pm), respectively.
Most automatic air pollution measuring centres recorded a sharp rise in PM2.5, the most toxic air pollutant, and sulphur dioxide after 9pm.
"It was like a mini-Diwali last night," said cardio-thoracic surgeon Kunal Sarkar, who lives in the Alipore area.
"First, it proved how insensitive a section of people are in the society. Moreover it needs to be probed how these illegal fireworks were procured despite the lock down" said Biswajit Mukherjee, retired chief law officer of the state pollution control board.