Parents in 'classroom', teachers on 'stage'
Parents are happy to get their 'rightful place' and to be able to question or show disapproval instead of being treated as 'outsiders'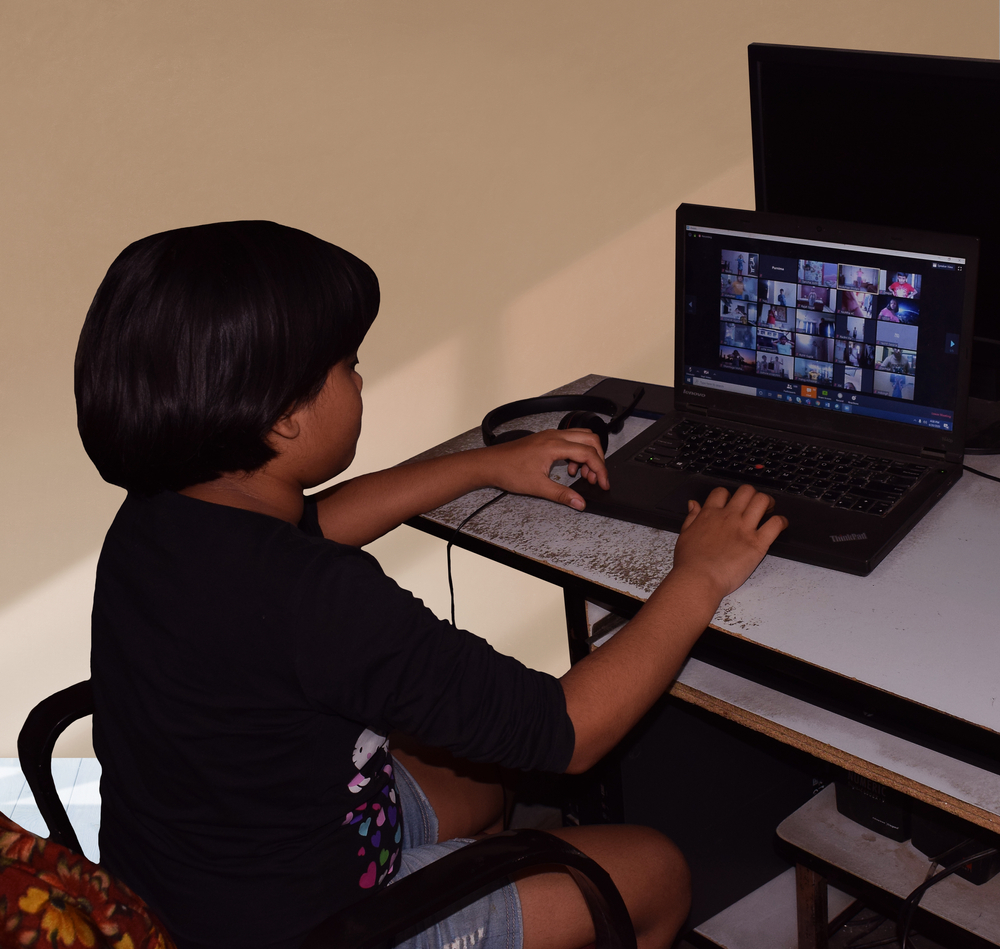 With parents gaining access to the "classroom", teachers have to put their best foot forward.
(Shutterstock)
---
Calcutta
|
Published 07.05.20, 12:23 AM
|
---
Classrooms have moved into drawing rooms, giving parents a chance to question what is being taught in class and how —something they could not have done earlier.
The head of one school told her teachers they were on "stage" and there was no scope for mistakes.
With parents gaining access to the "classroom", teachers have to put their best foot forward.
"I have told my teachers that they are performing on stage and everyone is watching them and they cannot afford to make mistakes," said Reeta Chatterjee, principal of the Apeejay Schools.
Parents have always had limited access to schools.
"There was a wall between the parents and the teachers that the parent had to respect," said a school head.
Parents were allowed only till the school gate and not beyond. A principal of a girls' school said parents were "often not treated as part of the school". "From the gatekeeper to the principal's secretary, every one would make them feel unwelcome and ask them why they were there," she said.
Parents are happy to get their "rightful place" and to be able to question or show disapproval instead of being treated as "outsiders".
One parent said "online classes" allowed them an insight into the classroom.
"Parents always had the right to ask but it was the high-handedness of some schools that didn't allow them to do so and hence they have to keep quiet," said the principal of a school in south Calcutta.
The heads of some schools said teachers were trying to cope with the "paradigm shift".
"The lesson plan that teachers are making has to be comprehensive and creative because it is a challenge to hold the attention of the student in the drawing room. Besides the student, the parent is also trying to understand the class and help the child in the learning process," said Rupkatha Sarkar, the principal of La Martiniere for Girls.
Some parents have also shared their feedback with schools.
One teacher said parents have also overstepped when they have recorded the classes and sent the transcript back to the school.
"Parents have a right to question but they should not do so in the presence of their children, else the child will not show respect to the teacher," said Chatterjee.
Former La Martiniere for Boys' principal Sunirmal Chakravarthi said parents must be "patient and sympathetic".
"All 50 parents cannot and should not share their perspective during a class. Parents have been empowered but there has to be a proper forum where they can put across their ideas," he said.
Teachers are also grappling with a new mode of teaching and schools feel parents must appreciate that.
"The rules of the game cannot change midway and if a teacher is unable to deliver in an audio-visual medium, it does not mean she is not a good teacher. The parameters of judging her cannot change overnight,' said Sharmila Bose, principal of Sushila Birla Girls' School.