Migrants worried over fast depleting funds in Calcutta
Workers from Odisha keep fingers crossed, hope to return home soon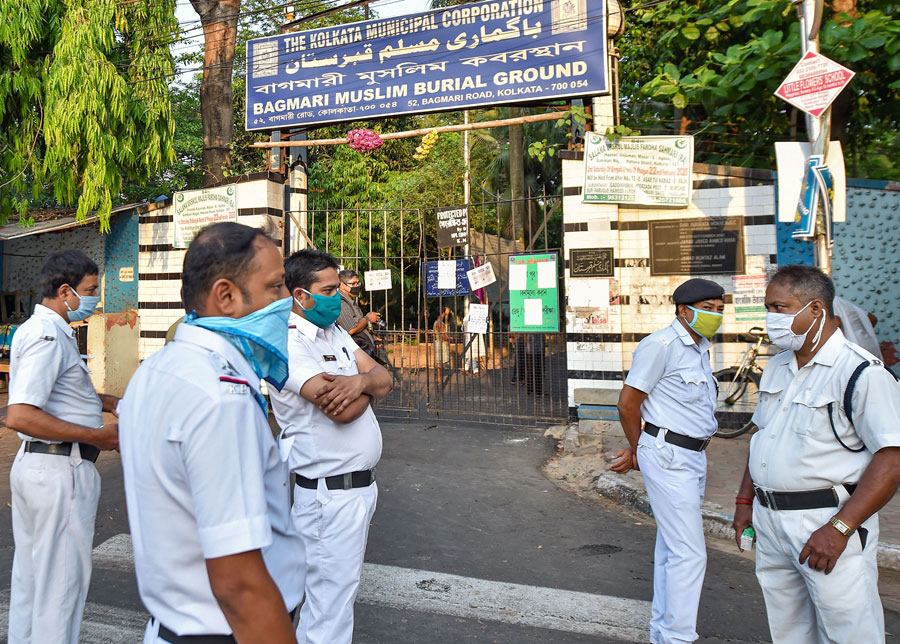 ---
|
Calcutta
|
Published 09.04.20, 08:24 PM
---
Many of the service providers the city needs, more so during the lockdown, have left for home — plumbers, carpenters, gardeners or garage mechanics for example.
Some, though, have not: be it by choice or accident. Many told The Telegraph they wanted to return home, but were unable to do so. Some said they had stayed back by choice but had not thought the lockdown would extend "this long". A few said they could not board the last train from Howrah on March 22 and some failed to get on an overnight bus to home from Babughat. The reason: both were overcrowded.
Now, these people are counting their money. They don't know when they can pay their rent because they have to spend on food and their reserves are fast depleting.
Some plumbers and gardeners from Odisha are almost down to begging and borrowing to sustain themselves as they wait for that window of opportunity to return home.
Biplab Dhen had arrived in Calcutta from his home in Kendrapara, Odisha, in 1999 in search of a living. He found work as a plumber. "We get jobs from private contractors and individuals. I used to earn Rs 500 a day," Dhen, whose parents and siblings are in Odisha, said.
He has now been forced to stay put in his one-room tenement on Bondel Road, the monthly rent of which is Rs 1,500. "I last worked on March 18. I have told my landlord to wait till the middle of this month. I don't know, though, how that will help. I had borrowed Rs 1,000 from a person and now I have about Rs 200 left," Dhen, who has been subsisting on "alu makha and bhaat", said.
His fellow plumber Premanand Pradhan is from Kendrapara, too. Pradhan came to Calcutta two years ago. "I have my father, wife and son back at home. My father is old. I am the only one earning," Pradhan, who hasn't found work since the Janata Curfew, said.
Pradhan and other plumbers can be found sitting on the footpath with their tools laid out before them at Golpark almost every day.
"I used to earn Rs 350 a day," Pradhan, who works as a helper, said. But now there is no work. Having missed the last bus from Babughat to his home in Kendrapara, Pradhan has requested one of his clients to let him stay in his garage. "For now I am living here and eating whatever I can manage." He is worried for his family back home. "Won't there be a bus anytime soon?".
Sunil Kumar Raut from Bhadrak and Nandan Kumar Raut from Jajpur have similar stories to tell. "I had worked on Saturday (the day before Janata Curfew) and from Sunday everything went under lockdown. Had I known, I would have left for home earlier," the Jajpur resident who works as a plumber in the Chitralekha building near Bondel gate said. "I have borrowed some money from a person but that will last for a few days."
Some like Biplab, Premanand and a few others had thought of walking back home to Odisha like thousands of migrants across the country. "We had thought of walking back to our village but then police have sent us to quarantine centre," Biplab said.
Calcutta to Kendrapara is 373km via SH9 and 378 km if one takes NH16, according to Google Maps.