Men run campaign against 'rising domestic violence'
Lockdown has seen spike in cases, say NGOs; women often cannot lodge complaints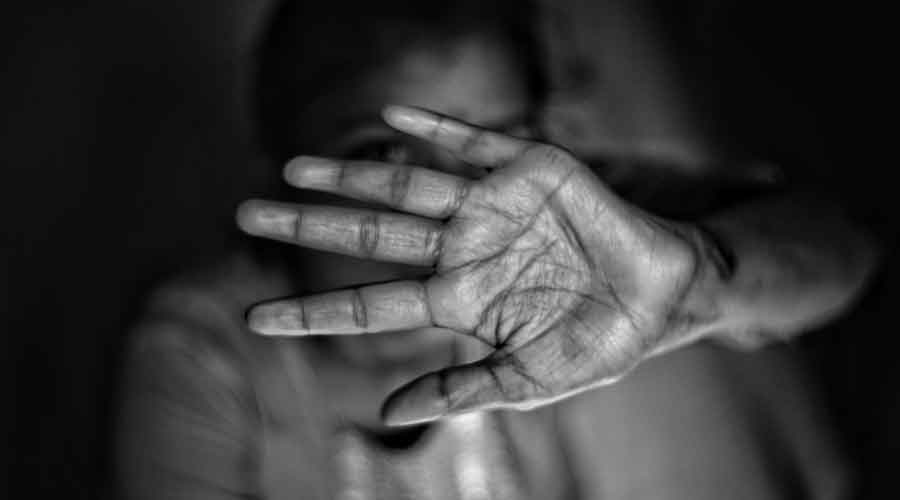 ---
|
Calcutta
|
Published 11.07.20, 02:38 AM
---
Some men who have been trained to think that cooking or fetching water do not make them lesser men have been busy with a campaign to stop "rising cases of domestic violence" in their neighbourhoods in the wake of the Covid-19 curbs.
In the third week of June, Ashim Biswas, a resident of a colony in Anandapur, off the EM Bypass, heard a woman wailing from an adjacent house. He rushed in to see a man allegedly beating his wife.
When Biswas tried to stop the man, he was told not to interfere in a "domestic problem". It took a warning to dial 100 (the police helpline) to restrain the man.
Domestic violence against women has increased during the lockdown, said members of several NGOs.
"We have got over 200 complaints of domestic violence in April, May and June," said Leena Gangopadhyay, the chairperson of West Bengal Commission for Women. The commission had launched a helpline for the aggrieved in April, citing a rise in cases of domestic violence.
"Before the lockdown, we used to get around 30 complaints per month," Gangopadhyay said.
The loss of livelihood has led to stress in men, who often end up venting their frustrations by beating women, said activists.
In the alleged assault case in Anandapur, the man was an out-of-work labourer who earned a living by painting houses. A small eatery his wife ran is shut because of the Covid-19 curbs.
Biswas is a member of Parichiti, an NGO that works for "a violence-free gender-equal world". Most of the male members live in slums and colonies in and around Calcutta. The men — who wash utensils, fetch water and cook meals for their families, besides earning — have been taught to challenge conventions that men are breadwinners and should not do domestic work.
Ramesh Jha, another member of Parichiti who lives in a slum in Dhakuria, said the instances of violence against women had "gone up manifold" since April.
On July 3, he was informed about a brawl in a house near his. Jha, a driver, had come back from his duty in the evening and went straight to the alleged victim's home. "The woman was bleeding from her head. Her husband is a hawker in south Calcutta. His stall is almost shut because of lack of customers. He had been coming home drunk almost every day. That day his wife had asked him how he got the money to drink," said Jha.
Jha took the woman to hospital where she got three stitches. The woman is said to have told doctors that she fell in the kitchen, lest they called police.
In many such cases of domestic abuse, the women can't go to the police because of the fear of abandonment by the in-laws, said activists.
"We have seen many cases where a woman went back to her parents. But after some time, her father insisted that she goes back to her husband. The lack of a shelter and a sense of security that marriage offers are among the factors that compel women to compromise," said Paramita Chowdhury, the assistant director of Parichiti.
Before the pandemic, the NGO held regular sessions at local clubs, where the likes of Biswas and Jha spoke about themselves.
"I suffered from the same problems. I have a younger sister. I was against her higher studies, her stepping out of home every now and then. When I was first told of gender equality, I thought it was a farce," he said.