Museum awaits Rs 12.75cr repair
The museum is starting online sessions on cultural heritage titled #storiesoftheworld from April 14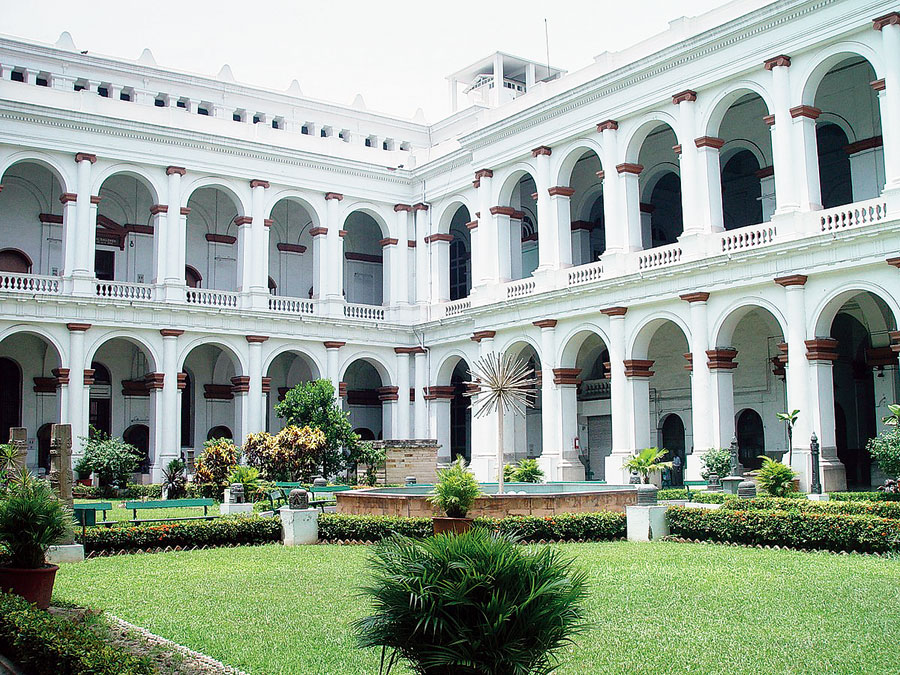 ---
|
Calcutta
|
Published 11.04.20, 08:55 PM
---
A repair project to make mends for a repair job completed at Indian Museum in 2015 has been sanctioned and work will start after the lockdown ends, said the director-in-charge of the institute, Arijit Dutta Choudhury.
The Rs 12.75-crore repair project was awarded to the Central Public Works Department (CPWD) in March, right before the lockdown had kicked in, Dutta Choudhury said. "It is very unfortunate that repairs and renovation work had to be postponed because of this lockdown. But once it is lifted, the CPWD will start work in full earnest."
The Telegraph had in March last year reported that the 144-year-old museum, which had undergone a Rs 200-crore modernisation and restoration between 2013 and 2015, had chunks of its walls and corners breaking off, water dripping from the roof, vegetation sprouting from nooks and lime plaster coming off.
It took almost a year to get the repairs and maintenance work approved. "There has been no routine maintenance of the building. The last time any work happened was during the bicentennial celebrations," said Dutta Chaudhury.
Elaborating on the funds, the director said: "We have awarded the CPWD a Rs 4-crore routine maintenance project for a year. This mainly consists of preventive maintenance measures. The agency made a survey of the building and provided us an estimate. We have made part payment in March."
Apart from that, comprehensive and integrated fire safety measures will be introduced at a cost of Rs 8 crore.
A fire audit of the building is still pending, said Dutta Chaudhury.
"We have supplied the building plans to West Bengal Fire Services and they will do the audit soon. Meanwhile, CPWD can start laying the groundwork for the fire safety measures such as identifying the spot for the water reservoir and checking fire hydrants. The gas-based fire safety measures can only be undertaken after the audit," he said.
"A sum of Rs 75 lakh has been sanctioned for roof repairs. There are three to four terraces from where water seeps. The terraces will be treated for water seepage. Because of the seepage, a number of galleries on the second floor have been closed to public for a long time," said Dutta Chaudhury.
The museum has been shut for the public since March 16 and the director feels it should not be opened to public right away. "I think now there are more basic needs of people that should be met. Museum visit is not a priority. It would be a very opportune time to repair the museum thoroughly before opening it to the public. If the lockdown is lifted in the Indian Museum area, we could start work immediately," he said.
While people might not be able to visit the museum, it is starting online sessions on cultural heritage titled #storiesoftheworld from April 14 on Tuesdays, Fridays and Sundays.
Academics and performers will present short videos on cultural heritage through the museum's social media handles.