IIT Kharagpur scraps plan to call students to campus
Decision taken following a spike in Covid cases in the city and other reasons related to the pandemic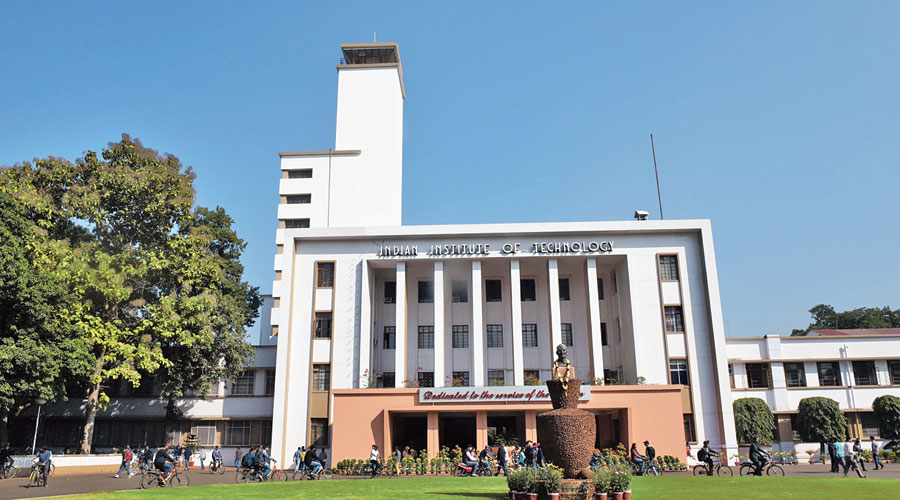 ---
---
IIT Kharagpur has scrapped plans to bring students grappling with poor Internet links at home to the campus so they can attend online classes using the institute's network, following a spike in Covid cases in Kharagpur and other reasons related to the pandemic.
The online classes for the autumn semester will start on September 1. The institute is studying alternative models being tried out by other institutes to help those students overcome the digital divide and take part in online classes, an official said.
"The plan to bring students facing poor Net connectivity at home to the campus has been scrapped because of several reasons, including a surge in the number of Covid cases in Kharagpur and its surrounding areas," Somesh Kumar, the dean of students' affair, told Metro on Tuesday. "We are also worried over maintaining physical distancing norms at hostels. Using a common toilet could also pose a serious health risk."
Asked what the institute would do to ensure that those students do not suffer academically, Kumar said: "I believe the authorities will do something to help them."
Another official of the country's oldest IIT said the authorities were studying various models that other institutes were considering to bridge the digital divide.
IIM-Calcutta, too, had planned to bring some students of its two-year MBA programme encountering network problems at home to the campus. The plan had to be shelved because of the pandemic.
The B-school is providing the students lacking high-speed data packs with recordings of missed lectures and additional tutorials.
The National Institute of Technology (NIT), in Durgapur, headed by a professor from IIT Kharagpur, will conduct an on-campus "crash semester" for students who lack the basic connectivity required to attend online classes.
"We are taking feedback about these models to devise a mechanism to help students being affected by the digital divide," an official of the Kharagpur institute said.
School panel
A high court division bench headed by Justice Sanjib Banerjee on Tuesday appointed a two-member committee to assess the income and expenditure of 121 non-aided schools. The committee, with Jadavpur University VC Suranjan Das and former secretary of state higher secondary education council Gopa Datta as members, will consider the constraints the schools are facing. The court is hearing a plea by parents alleging schools are overcharging them during the Covid pandemic. The panel will have to submit a report by September 7.