IIM to bring batch back post Net glitch
The students will arrive on the campus in small groups to undertake quarantine in the hostel, while still attending classes online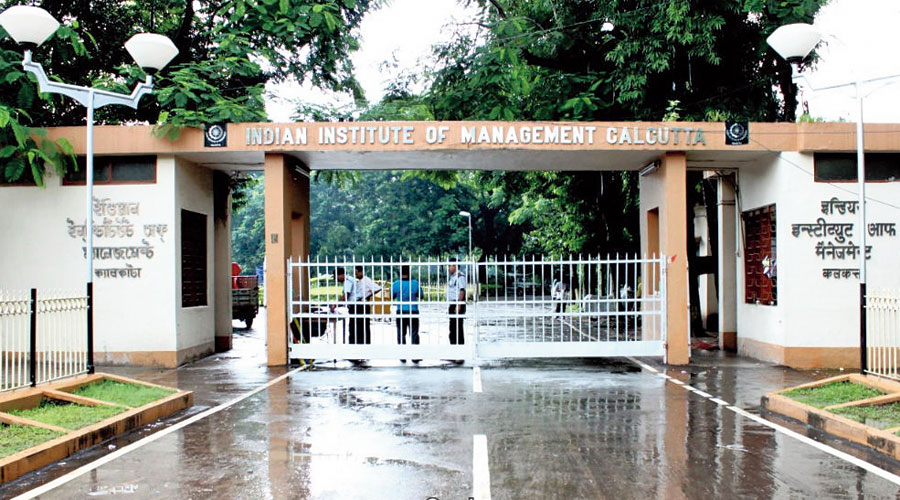 ---
|
Joka
|
Published 09.09.20, 01:53 AM
---
IIM Calcutta will call students of the executive MBA course to the campus so they can use the Internet network there and take part in online classes without disruption, said an official of the institute.
The residential programme was launched in an online mode in April amid the pandemic, but many of the students, who paid Rs 27 lakh for the one-year course, often found it difficult to connect from home because of poor connectivity and were dissatisfied with what the institute had to offer, said sources.
The 62 students of the class will be brought to the Joka B-school in batches so they can attend the classes taking advantage of the seamless network on the campus, the official told The Telegraph.
"IIM Calcutta's one-year full-time MBAEx students are all set for the maiden on-campus experience starting September…. The students will arrive on the campus in small batches to undertake quarantine in the campus hostel, while still attending classes online," a statement issued by the institute said.
Six working professionals who had enrolled for the programme and paid Rs 2 lakh each as commitment fee took a refund in late July saying they did not wish to continue in the current atmosphere of "financial uncertainty".
They also alleged that the programme had been converted into the online mode without consulting the students.
Director Seth said in a statement mailed to The Telegraph: "What makes such programmes unique is the experiential learning, networking and bond built amongst batchmates. It's so unfortunate that this year's batch of 62 students has already been deprived of this opportunity for the first four months of their programme due to the Covid pandemic that required them to take online classes from home, many under very difficult circumstances, including serious connectivity issues. We are now at least able to offer them an option to be at campus to attend classes online as a respite."
A teacher of the institute said students of the two year-MBA programme might renew their demand to be brought back to the campus so they could use the institute's network facility and attend classes without any glitch. "If that happens it could mean an assembly on the campus, which would not be advisable amid the pandemic,'' he added.
The statement issued by the IIM says the students were "facing serious difficulties with extension of rent leases and other constraints" while attending online classes over the past four months.
When asked what they meant by difficulties in rent leases, an official said: "Many students were forced to take rooms on rent in locations that ensured better connectivity following poor network in home. This was posing serious difficulty as the course is already steeply charged."