HS in June, Class XI students to be promoted
The pending HS papers were likely to be held after June 10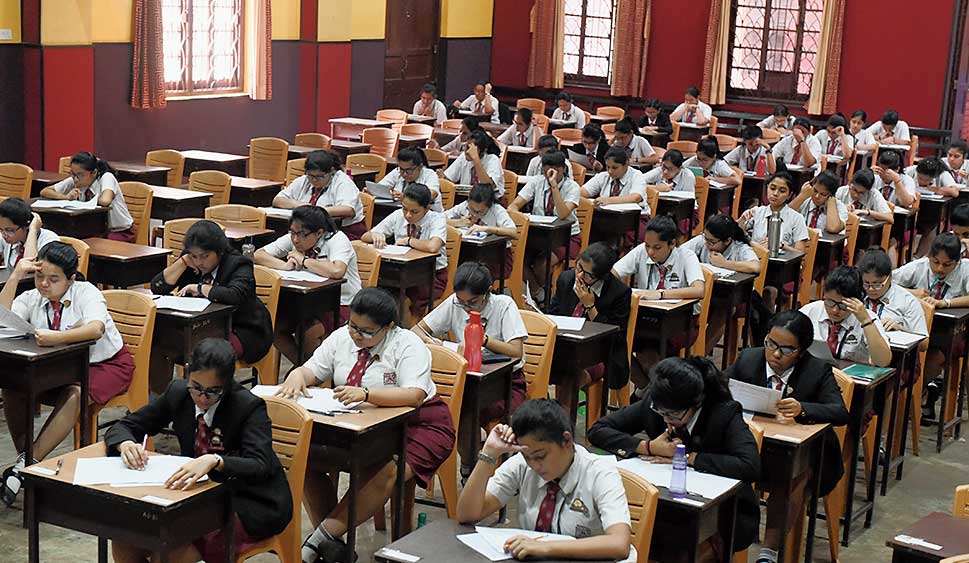 ---
|
Calcutta
|
Published 15.04.20, 09:08 PM
---
The tests for the remaining papers of the Bengal higher secondary exams will be held in June and all Class IX students of the schools following the HS curriculum will be promoted to Class XII, the chief minister said on Wednesday.
The HS papers which were suspended because of the closure of the schools to fight the coronavirus were scheduled for March 23, 25 and 27.
"The three (days') higher secondary examinations will be held in June," Mamata Banerjee said at Nabanna.
The chief minister had last Saturday announced that all educational institutions in Bengal would remain closed till June 10.
Sources in the school education department said after the chief minister's announcement on Wednesday that the pending HS papers were likely to be held after June 10.
"A lot of precautionary measures will have to be taken before holding the HS exams. The campuses will have to be sanitised. Even if the lockdown is lifted by then, extensive measures will have to be taken to ensure social distancing at the exam venues. It will take some time to complete the arrangements," said an official of the school education department.
"The revised schedule will be announced at a suitable time and we will ensure that the examinees are not inconvenienced. The new dates will be fixed with the approval of the chief minister."
The HS exams began on March 12 and were to continue till March 27.
Around 7.9 lakh candidates are writing the test this year.
Some of the papers of the Class XI annual exams in the schools that follow the HS curriculum were also deferred. They were scheduled for March 23, 25 and 27.
"The tests for the pending papers will not be held. All the students will be promoted to Class XII," the education department official said.
Nearly 10 lakh examinees wrote the Class XI annual exams.
In HS, the students are required to study two compulsory language papers and three compulsory elective subjects. They can also study one additional subject but it is not mandatory to score any pass mark in it.
The Class XI students have already written their language papers.
"For most students, only an elective paper is pending," an official in the higher secondary council said.
The decision to postpone the HS and Class XI examinations had been taken last month in keeping with the precautionary measures adopted by the state government to prevent the spread of the coronavirus.
The government had first announced that education institutions would remain closed from March 16 to March 31.
The closure was extended till April 14 as the 21-day nationwide lockdown was in place. Later, the closure was extended further till June 10.