Scent of socialising in perfume sale uptick
House parties and self-pampering amid pandemic drive business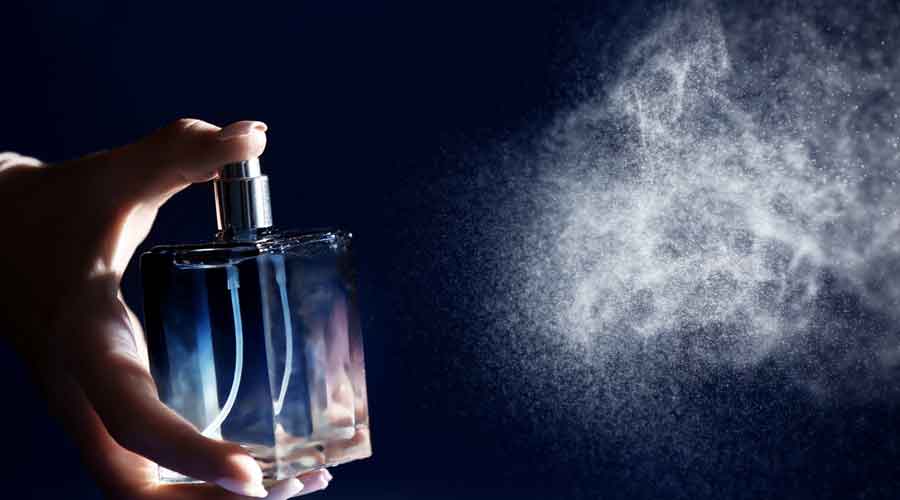 The plunge and gradual uptick mirrors how socialising, which had become a forbidden word a few months ago, is crawling back to life
Shutterstock
---
Calcutta
|
Published 25.11.20, 03:42 AM
|
---
The scent is back, wafting in slowly.
Sale of perfumes, which had plummeted in the immediate aftermath of the Covid-19-induced lockdown, is gradually picking up, said marketers and consumers.
The plunge and gradual uptick mirrors how socialising, which had become a forbidden word a few months ago, is crawling back to life.
Fragrance is a niche segment and the favourite perfume is reserved for befitting occasions. The occasion to use one had gone drastically down in the initial months of the pandemic.
But the situation is changing. Marriages and other social gatherings are happening again and people are stepping out of their homes. For many others, the drawing room has replaced a night club as the new party zone.
Gaurav Karnani, who owns The Grid, a popular microbrewery in Topsia, used to go out and socialise three to four times a week before the pandemic, the time when he put on his favourite fragrance — 1 Million by Paco Rabanne.
Over the past month or two, the socialising is limited. But Karnani believed the personal care segment would keep growing in the coming weeks.
"Self-pampering is becoming and will increasingly become the thing to do to fight the depression caused by this pandemic," he said.
The store of a premium perfume retail chain at a south Calcutta mall has not had the usual Diwali footfall this year. But things were not as gloomy as they looked from June to September, said a store executive.
"The footfall is down from last year by almost 60 per cent. But overall business is down by around 30 per cent," he said.
The store has been reaching out to patrons over the phone. "We have delivered some of our products to the doorstep of our patrons.
People are spending on fragrance again. But many of them are sceptical to visit a mall," said the executive.
Pooja Basu, who handles communications for a multiplex chain, was getting used to "only deodorants" from June to September. Department stores were the only place she would go to after stepping out of home. Post-October, she has started stepping out of home for work and "very few" after-work events.
She bought her favourite fragrance — L'Eau d'Issey by Issey Miyake — at the start of last month. "A friend had got this for me from a duty-free store last time. It lasted way beyond it should have, because of scarce use," said Basu.
An official of the south Calcutta store of another French multinational retailer of personal care and beauty products said June to August-end saw very little sale. "But things started improving from mid-September. We are back at 60-65 per cent of the usual volume, a part of it through online sales," he added.
The offerings from big stables — YSL, Cartier, Davidoff, DKNY, Gucci,  Calvin Klein and Georgio Armani, to name a few — are all imported.
The lockdown — in the past as well as the current curbs in force in Europe — has disrupted harvests of key ingredients used to make perfumes. Alcohol, a key ingredient, is becoming harder and harder to get because of its huge demand as a disinfectant. The logistics chain has been disturbed and supply is being affected, said marketers.
"But the demand for fragrance is still robust and only expected to grow," said an ad maker in Mumbai, who has handled campaigns for perfume brands.
Marketers said that a section of people — tired of sitting at home — was keen on self-indulgence. The "end-of-seasons" sale of online fashion brands saw brisk movement in the fragrance segment, they pointed out.
"People are also using perfumes at home. A young couple are having a dinner date at home. They will do up the dining table and they will want to smell their best," the advertiser said. "More and more people are now going to house parties."