Covid-19 lockdown: Civic staff absence hits Salt Lake
A section of employees has demanded vehicles to commute between home and office, while another section has refused to work during the lockdown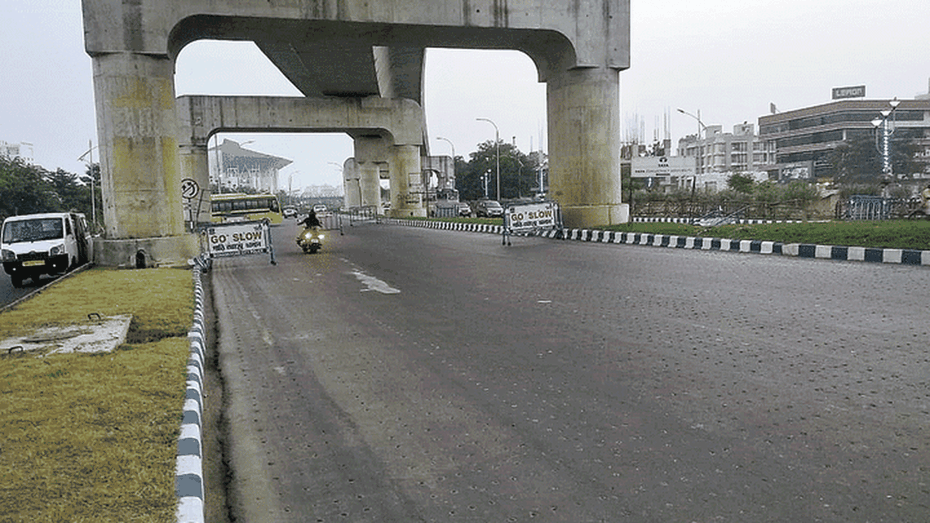 ---
---
A number of employees of the Bidhannagar Municipal Corporation posted at different borough offices are not reporting for work.
A section of employees has demanded vehicles to commute between home and office, while another section has refused to work during the lockdown, an official of the corporation said.
"While a section of the employees is demanding transport, another large section has told us that they are unwilling to work as they are scared of coming in contact with Covid-19 positive persons and catching the virus," the official said.
A Calcutta Municipal Corporation (CMC) official said there was no such problem with their staff.
"While some of our employees are cycling to work, others are walking. Many others are sharing vehicles to reach their offices. We have provided adequate protective equipment and sanitisers at our offices for both employees and visitors, so that there is no fear," said the official.
Civic services in the Bidhannagar municipal area, such as garbage collection, have taken a hit because of manpower crunch.
DB block resident Basudeb Basu said he had visited the borough office to request civic officials to clean a section of one of the block's roads, where fallen tree branches had created an obstruction. He found the office locked.
"I was surprised that nobody was around. I also wanted to request for a sanitisation drive of the block's road as a part of our block has been sealed off after an elderly couple were admitted to the hospital with Covid-19 symptoms," Basu said.
A resident of Purbachal Housing Estate, who lost his father more than a month ago, has made multiple trips to the office of borough 6 to get the death certificate but had to return empty-handed.
"I visited the office on Friday. There was no one. Some men standing nearby told me to come back once the lockdown is lifted," said the resident.
Minu Das Chakraborty, the chairman of borough 6, admitted that most of the employees were not turning up for work.
"I am aware of the problem the residents are facing. We are trying to get the employees to work," said Chakraborty.
The chairperson of the corporation, Anita Mondal, said: "We will issue a circular asking the employees to report for work."
Mayor Krishna Chakraborty said she hoped things would normalise by next week.
"We have asked the employees to report to the borough offices on a rotational basis. We have told them that they must attend office or face action. Many of them told me that they were feeling scared to go to work because of the coronavirus," said Chakraborty.