Coronavirus case brake on maternity hospital
13 persons, including a nurse, have tested positive at the clinic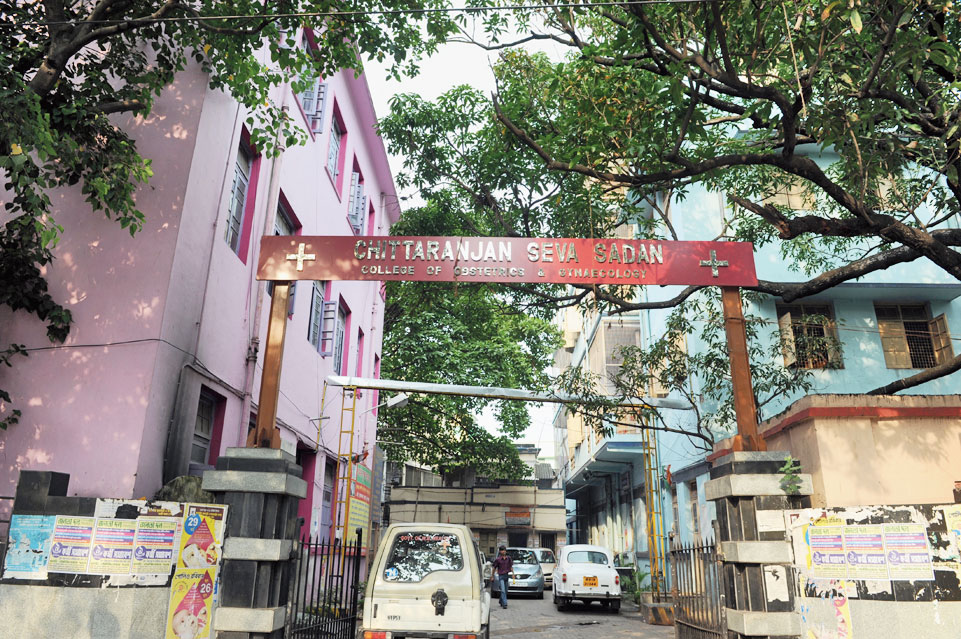 ---
Calcutta
|
Published 19.05.20, 11:41 PM
|
---
Chittaranjan Seva Sadan and Shishu Sadan Hospital, a government-run mother-and-child hospital, temporarily stopped admissions from Tuesday after three pregnant women, who were patients, and one nurse tested positive for Covid-19, officials said.

Till now, 13 persons, including a nurse, have tested positive in the hospital.
The authorities of the hospital said the building needed to be evacuated for sanitisation.
"Seven persons tested positive (for Covid-19) in the last four days. The total figure is 13. We have temporarily stopped admissions. It will take us some time to shift the patients to other hospitals and get the entire hospital thoroughly sanitised," the medical superintendent of the hospital, Asish Mukhopadhyay, told Metro.
The emergency section of the hospital, however, will continue to operate, said the official.
There are 38 patients whom the authorities of the Chittaranjan Seva Sadan and Shishu Sadan Hospital are in the process of shifting to other hospitals. Sources in the health department said the patients would be shifted to two hospitals in the city.
"The sanitisation process may take us about five days. We will let people know if the work is completed earlier," Mukhopadhyay said.
The nurse and 12 pregnant women who tested positive for Covid-19 have been admitted to MR Bangur Hospital and the Calcutta Medical College and Hospital.
Earlier, several government and private hospitals had to stop admissions or shut down sections of the healthcare units after patients, doctors and nurses had tested positive for Covid-19 and a number of nurses and doctors had to be quarantined.
All three hospitals have resumed normal operations.
The Chittaranjan Seva Sadan and Sishu Sadan is one of the biggest government maternity hospitals in the state that caters to patients from across the city and the outskirts.
A doctor said the temporary closure of admissions would create inconvenience to a lot of pregnant women who cannot afford private hospitals.
"But for the safety and security of all patients, doctors and medical staff, this is the best possible option," the doctor said.