Cop raids for safe nightlife net 830
The raids were conducted across the city from 9pm on Saturday to 1am on Sunday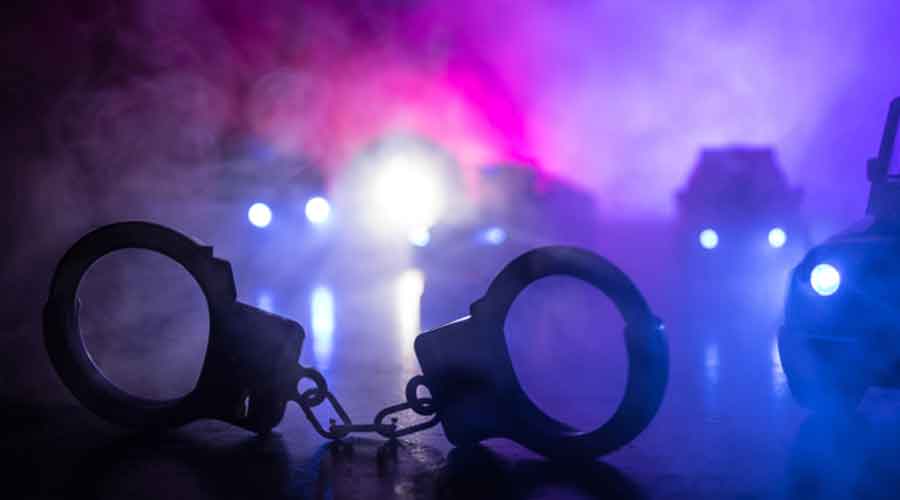 ---
|
Calcutta
|
Published 21.09.20, 01:44 AM
---
A day after gun shots were fired and bombs hurled inside a hookah bar early on Friday, Calcutta police carried out "block raids" at specific intersections across the city on Saturday night and Sunday.
With the bars and nightclubs getting operational, several Calcuttans have started stepping out of their homes to spend the weekend on Park Street or share a drink at their favourite night club.
Police officers said it was important to ensure that no one felt unsafe outdoors at night even if only a few people were on the roads.
Senior officers said they conducted the block raids — involving blocking intersections by setting up check points — to crack the whip on unruly vehicles, prevent drink driving and ensure police presence to prevent crime on the roads. "These night raids will continue from time to time to restrict criminal activities at night," said a senior officer at Lalbazar.
Three or four men fired and hurled bombs at a café-cum-restaurant in Karaya early on Friday before fleeing. The police suspect that a dispute had triggered the attack.
The raids, conducted across the city from 9pm on Saturday to 1am on Sunday, resulted in the prosecution of 830 people for disorderly conduct, 1,070 motorcyclists for riding without helmets, 638 motorcyclists for carrying more than person on the pillion, and six each for drink driving and illegal possession of arms and ammunition.
Police pickets and check-points were set up at major intersections under the supervision of the officers of the rank of deputy commissioner. Officers from police stations and traffic guards took part in the raids.
The lockdown period and the consequent night curfew had left Calcuttans confined to their homes at night for the past few months. With the beginning of unlock phases, the city's nightlife is gradually limping back to normal.
"Several young people were on the roads like on a typical weekend. People have started coming out again but in fewer numbers," said an officer in south Calcutta.
Another officer said they were trying to implement a two-pronged strategy while controlling night security in the city. "We have been prosecuting hundreds of people for not wearing masks. Now, we are ensuring that anyone who steps out at night does not feel unsafe," the officer said.
Police have not been able to use breathalysers for testing the alcohol consumption of motorists for the past few months to prevent spread of Covid-19. Only motorists who were found visibly sloshed and were tested at hospitals for the presence of alcohol in their body were prosecuted.
Officers appealed to motorists that they should not drink and drive taking advantage of the fact that the machines for testing the alcohol content in their blood were not being used.