CESC to keep dues in abeyance
77% of the power utility's consumers to benefit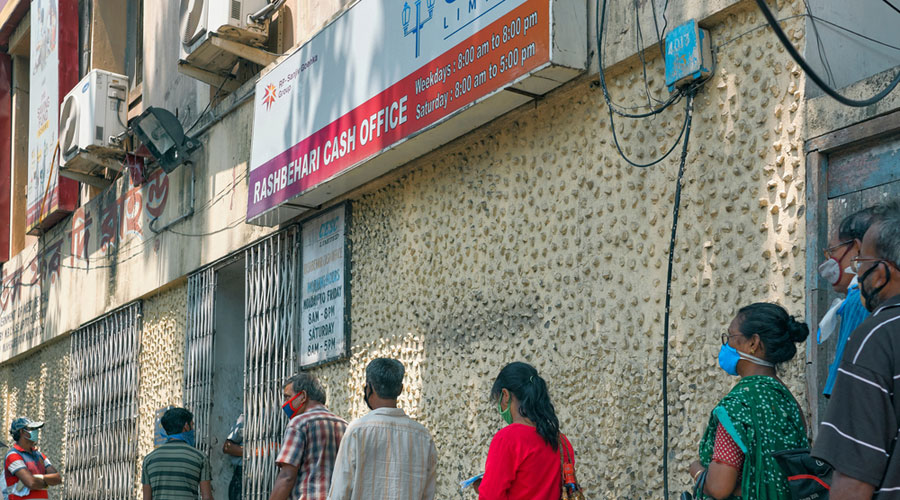 ---
|
Calcutta
|
Published 20.07.20, 04:03 AM
---
CESC will keep in abeyance the dues for the past two months in its current bill for all low-voltage consumers, the utility announced on Sunday evening.
The announcement — which will benefit 77 per cent CESC consumers — came amid expressions of displeasure from the ruling dispensation and was preceded by a tweet from Trinamul MP Abhishek Banerjee that foretold the decision to keep the collection of dues in abeyance.
"In consideration of the inconvenience of certain sections of society, we have decided to keep in abeyance the amount for the last two months included in the current bills of all low-voltage domestic consumers," a CESC statement said.
"In effect, such consumers are to pay now only the amount pertaining to their consumption for the current month included in the above bills," the utility added.
Around 25.5 lakh of the 33 lakh consumers of CESC fall in the low-voltage category.
CESC vice-president (distribution services) Avijit Ghosh said the decision to keep the dues in abeyance was taken by chairman Sanjiv Goenka.
Around 20 minutes before the CESC statement was tweeted, Banerjee, the Trinamul MP, had posted on the micro-blogging site: "CESC announces relief to 25.5 Lakh consumers out of total 33 Lakh consumers in #Kolkata. Now, ONLY June's actual consumption will have to be paid. Amounts billed for the 2 months of April and May in June have been put in abeyance. The payment dates too stand extended. Kolkata wins!"
The CESC announcement came three days after the utility decided to allow payment in three instalments and extended due date by 10 days.
The utility had been saying that the present bills were based on actual meter readings. It had adjusted the present bill with the previous bills drawn up on the basis of the average of the past six months because the lockdown had disrupted meter reading in the previous two months. The average on which the past bills had been drawn up was based on power consumption in the winter months when ACs and fans were not in use, the company had said.
Many consumers had taken to social media to vent their ire against what they felt were "inflated bills".
State power minister Sobhandeb Chattopadhyay, who himself received a "higher than usual" bill, said on Sunday after the CESC announced its decision: "Over the past few days, I received hundreds of visitors -– CESC consumers – asking me personally to do something about the abnormally high bills charged by the utility. I, not even once, backed down in our discussions with CESC and kept relentless pressure on it to ensure corrective action."
"I am glad that they succumbed to pressure from the people over this genuine demand," the minister added.