Cataract removed from two-month-old girl in Calcutta
The baby, who was born with the condition, is able to see now, said doctors who treated her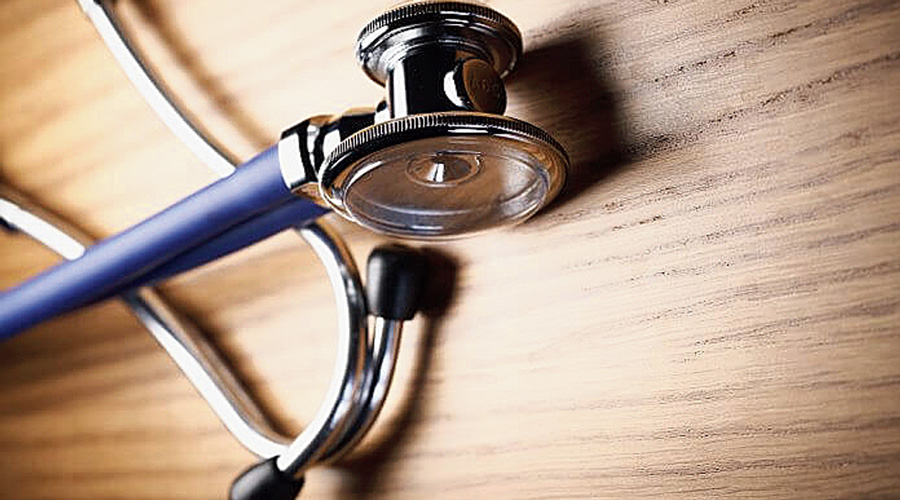 ---
Calcutta
|
Published 23.07.21, 01:23 AM
|
---
A two-month-old girl underwent surgery to remove cataract from both eyes at a clinic of a city hospital last week.
The baby, who was born with the cataract, is able to see now, said doctors who treated her.
If a congenital cataract is not treated early, it may lead to sub-normal or reduced vision. The period between eight and 12 weeks after birth is crucial for the development of a baby's eyesight, they said.
The two-month-old from Contai underwent the surgery at Apollo Hospitals' Gariahat clinic on July 14. Her father, Muktar Ali Shah, told Metro that the baby never kept her eyes fixed on anything even for a few seconds. "I suspected something was wrong."
In case of cataract, the natural lens of the eyes becomes opaque and light cannot enter the retina. In people with normal eyesight, the image formed on the retina is transmitted to the brain, said Siddhartha Ghosh, an ophthalmologist.
"But for people with cataracts, the transmission cannot happen. If this is not addressed at a proper time in kids, the brain will consider the reduced vision as normal," said Ghosh, who was in the team that treated the girl.
Debabrata Haldar, a paediatric ophthalmologist, said that delaying surgery to remove congenital cataract might lead to reduced vision development. "The fixation of vision, which means that a baby keeps looking at people known to it or at objects of interest for quite some time, develops between second and third months after birth. All developments of vision will depend on whether fixation develops properly," said Haldar, who conducted the surgery.
Congenital cataracts can develop because of an infection while the baby was in the womb or genetic factors, among other reasons.
Parents, they said, should consult an ophthalmologist if they notice that the black part and the pupil of the eye of their children are greyish or white. The absence of vision fixation is also a warning sign.
"After the surgery I feel she is able to see as she is looking at me or her mother," said Muktar. The surgery and the necessary diagnostic tests cost more than Rs 1 lakh, he said.