Pet cat goes missing from home in Alipore
The two-and-a-half year-old feline was last heard responding to a mating call on Friday night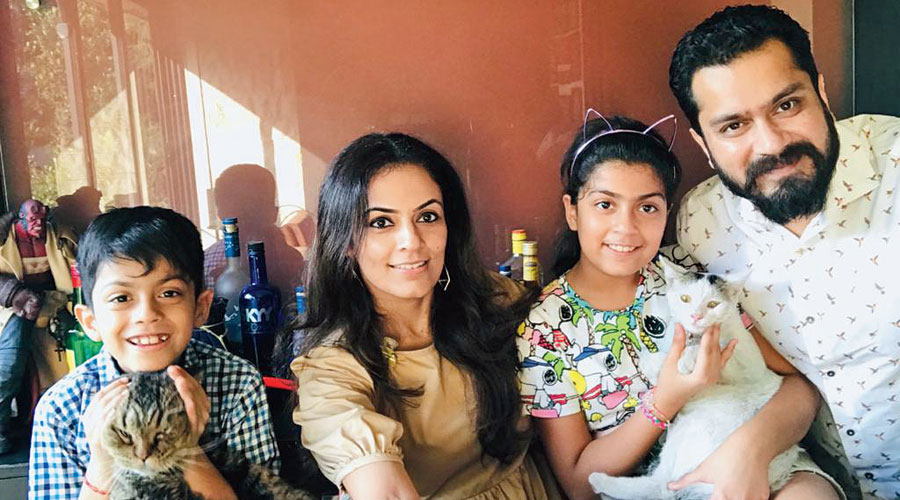 ---
|
Calcutta
|
Published 14.08.20, 04:39 AM
---
Max, the Maine Coon, from Alipore has left home and maybe moving around with cats beneath his status.
The cat, one of the largest domesticated species in the world, has not returned home in the past week and its owners have launched a search on social media.
The two-and-a-half year-old was last heard responding to a mating call on Friday night when his owners thought he was still inside their Alipore Road bungalow. It was only in the morning when Max did not turn up for breakfast, Sonali Lakhotia realised he was missing.
"My husband and I were watching TV in our room when we last heard Max responding to a mating call. You cannot miss his baritone meow. I had thought like other days, he must be somewhere inside the house," Sonali said.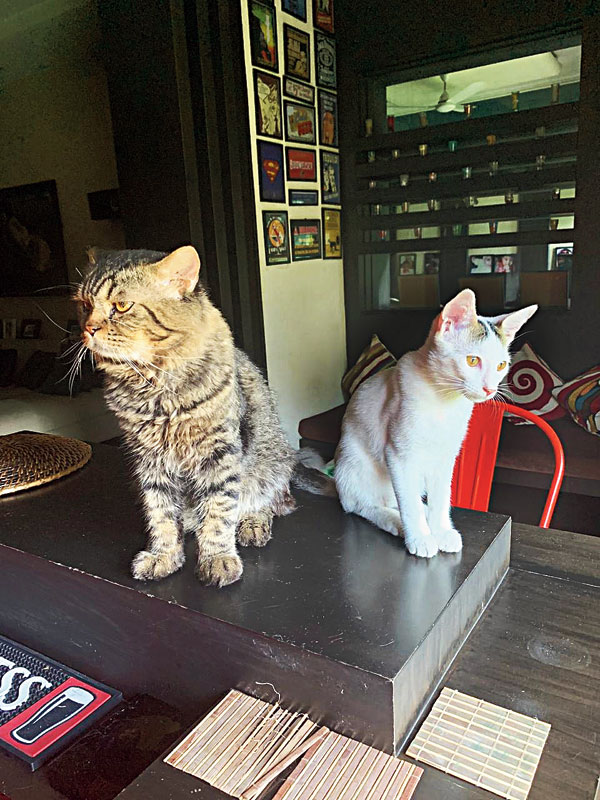 The next morning, when Max did not make his mandatory appearance at her room where he would usually cry trying to grab her attention towards his breakfast time, she realised he was missing.
Nothing has been the same for Sonali and her family since then. Her daughter Mahi, 10, and son Viraj, 8, consider the cat their friend.
Main Coon is a domesticated breed known for their size and elegance, Max's vet Aparajita Chakraborty Roy said. "They are big house cats with no wild streaks in them. They are extremely friendly and would get into anyone's lap without any protest. They are equally majestic, too, and their body language will make it clear they are loyal to their owners."
Max, however, is "rare," she said.
Unlike other male cats that usually lack the protective instinct for kittens, Max had rescued a stray kitten and brought him home. The Lakhotias have adopted him, too, and named him Chewy.
Max spends a considerable time of the day sleeping. He is most active in the afternoon when he strolls out in the lawn and lazes under the trees or at times even walks outside the bungalow.
The past one-and-a-half month has been different, though. "We were worried about the infection spreading through animals. So, we decided to restrict his movements inside the bungalow. He was not allowed to step out on the lawn. At times we took him out for a walk, just like a pet dog," Sonali said.
Sonali and husband Sidharth have been looking around for Max in the neighbourhood without any result. The family has posted an emotional appeal on social media with Max's photograph, requesting people to report if they spot him.
Max, who had pancreatic problems, has only hepatic diet. The fact he will not eat anything else outside has left the Lakhotias more worried.
"Domestic cats take a long time to adjust to new surroundings. Even if someone has taken Max, he will not be able to adjust to the new home. He will stop eating and drinking water. It will lead to gradual dehydration and gas formation in his stomach and may trigger health issues," Max's vet Chakraborty Roy said.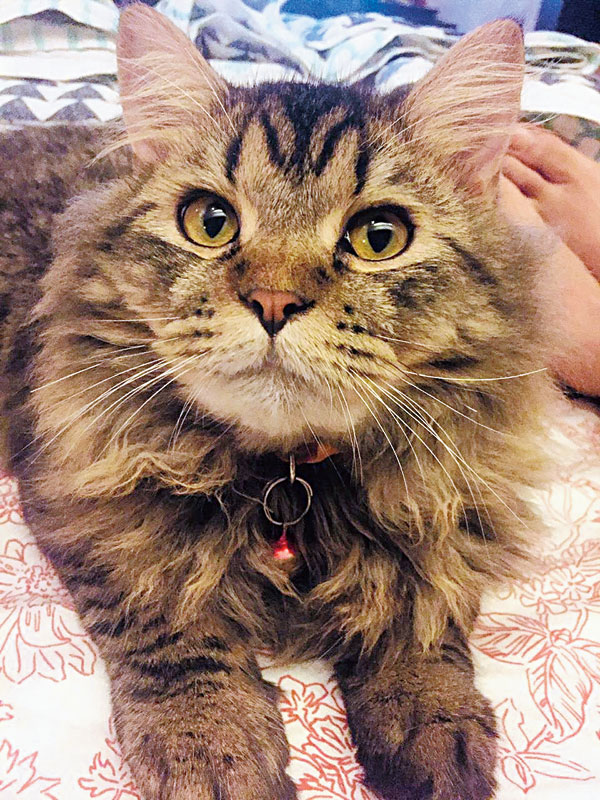 The family had adopted two-month-old Max after losing two Labradors and a cat in a row years ago. "We can just request people to return him. He is too docile to even protest if someone overpowered him. Whenever he picked fights with stray cats, he invariably returned home scratched. He doesn't stand a chance for resistance. Please return him," Sonali appealed through Metro.
The lockdown and the scare of Covid-19 have hit pets, too.
A few weeks ago, Shabby, a Labrador, had slipped out of the window of her owner's car when she was taken out for a ride after weeks of confinement at their Phoolbagan home. She was found with the help of police.