Caste-laced shocker in academia
1,500 comments in support of student who made an 'Adivasi' jibe at an associate professor of Jadavpur University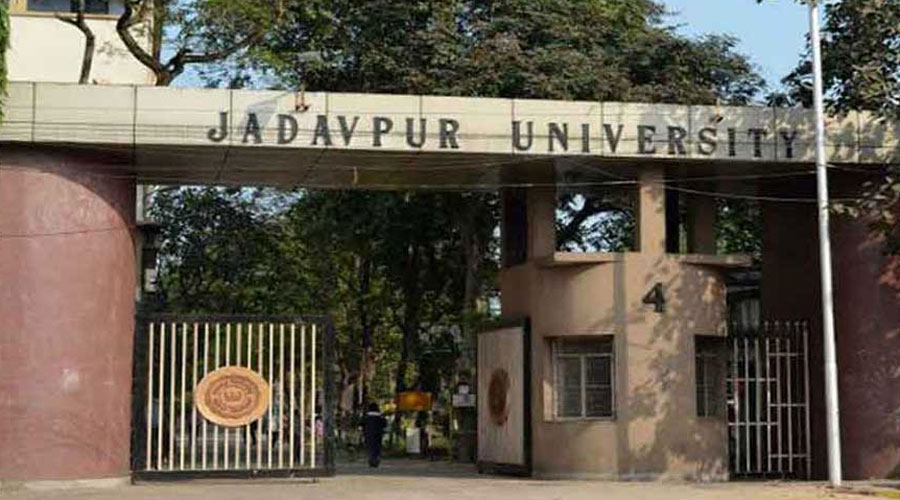 Jadavpur University
File picture
---
Jadavpur
|
Published 06.09.20, 04:31 AM
|
---
An associate professor of Jadavpur University who had said on Facebook that an academic year could not be more important than a student's life was identified by her "Adivasi" background by a student and told in various ways that she was not qualified to comment on examinations.
The student who made the comment is from Bethune College, the first women's college in Asia established in 1879 and considered by many a beacon of liberal thought.
The JU history department teacher told Metro that she wanted to be identified by her name, Maroona Murmu, while narrating how as many as 1,500 comments in support of the student flooded her comment box. "I was shocked. I have stopped checking my profile in the face of the barrage from trolls," Murmu said on Saturday.
So shocked was the head of a department at Bethune College that the teacher felt the need to apologise to the JU associate professor. But the head of the department, Sumita Mukhopadhyay, said that she too was trolled so severely for taking a stand that she had to delete the post.
The student could not be contacted by this newspaper. 
The exchange between Murmu and the student took place on September 2, when most people in the country were debating the government's decision to conduct exams despite Covid-19.
Murmu, commenting on a post,  wrote on Facebook: "One year in this long life cannot be bigger than life itself, no exams this time."
The student, who is due to appear for her examinations from October 1, responded with her own comment: "Maroona Murmu, that's what surprised me…. How could a professor of JU think like that…. I am astonished…. I don't want to belittle you, but this is the difference between quota and unquota…. You don't need to be a so-called professor to understand that life is more important than life's one year…. … The problem is not about missing a year…. It is about progress because of caste and being disadvantaged for life despite having the ability…."
She added: "Some people are getting their salaries sitting at home while some parents are having to step out everyday to provide us our meals."
After the rush of support for her, the student posted on September 3 morning: "This morning, just reminded one 'Murmu' Santhali in restrained language that she is an Adivasi…. But some uncles and aunts of her age reminded me that some so-called professors sitting at home have grown a thicker layer of fat."
After the student posted her comment, several social media users trolled the teacher. 
Murmu, who had studied in Presidency College and did her masters', MPhil and PhD at JNU, said on Saturday night: "The student carries within her a social psyche that needs to be corrected.  She needs to introspect. It shocks me that the comment comes from a student of Bethune College. But what shocks me more is the fact that a group of persons rallied behind her and started trolling me. As many as 1,500 comments were posted in support of her. The fact that people think that this can be done by a student pains me. An organised force seems to be working behind the scenes."
Bethune teacher Mukhopadhyay was alerted about the posts by a relative.
"Then I posted on my profile on September 3 that I am apologising to her (Murmu) on behalf of the student for the abusive comment involving the caste identity of the teacher. Moments later, people started trolling me for opposing her. I had to delete the post and explained to Maroona why I had to do this," Mukhopadhyay told Metro.
A statement signed by Partha Pratim Ray, the general secretary of Jadavpur University Teachers' Association, said: "The association unequivocally condemns, in the strongest possible terms, the vicious trolling and hate attacks being carried out on social media against one of its members, Professor Maroona Murmu, of the department of history."