Call to Firhad Hakim sheds light on death-certificate delay
The outgoing mayor admitted to having received more such complaints against the civic body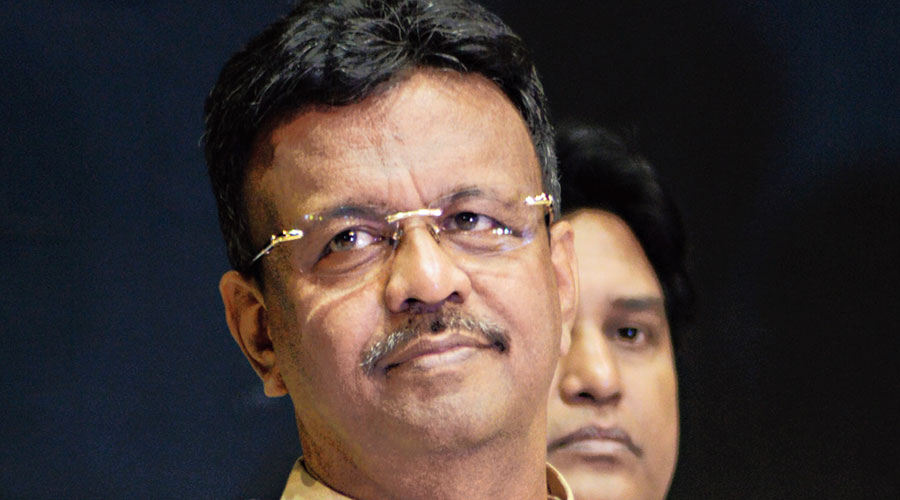 Firhad Hakim
File picture
---
Calcutta
|
Published 27.12.20, 01:55 AM
|
---
A Calcuttan called up the outgoing mayor on Saturday to complain about delay in getting a death certificate.
The outgoing mayor and now the chairperson of the Calcutta Municipal Corporation's (CMC) board of administrators, Firhad Hakim, admitted that he has received several complaints on delays in getting birth and death certificates.
Hakim received the call during the weekly phone-in programme, Talk to CMC, where citizens can tell him directly about any complaint regarding civic services.
"I have received several complaints about delays in getting birth and death certificates. I have asked officials why this delay is happening," Hakim said after the weekly programme.
A death certificate, issued by a local physician if someone dies at home or by a hospital if someone passed away in a hospital, has to be submitted at the cremation ghat or the burial ground. The family of the deceased is handed over a two copies of the death certificate issued by the CMC after the funeral is over.
A CMC official said people also approach CMC offices when they require more copies of certificates or when they have lost the certificate or if they wanted to make some corrections.
The civic body issues birth and death certificates from both its headquarters on S.N. Banerjee Road and from the borough offices in the 16 CMC boroughs.
Before the Covid-induced pandemic, people used to queue up at the CMC headquarters as well as at the 16 borough offices to submit applications for birth and death certificates.
The CMC used to restrict the number of applications each day and many complained that they had to return without being able to file the applications.
After the pandemic began, queues have been prohibited and people have to submit their applications in drop boxes. "There is no limit on applications now. We are not being able to process all applications received in a day. As a result the applications are piling up," said an official.
Before the pandemic, CMC officials sitting at the counter used to check the applications before receiving them. They could communicate the absence of any required document immediately, said a senior CMC official.
Nowadays, people have to write the problem and what they want in a white paper and give necessary documents and drop the applications with the attached documents in the drop box.
CMC officials check the application and call the applicant and give a date to collect the certificate, if all documents are in order.
"Our officials have to call the applicants if some document is missing. The entire process is getting delayed," said the senior official.
Hakim added on Saturday that he has asked the municipal commissioner to create a mobile app where people can file their applications.
"We will give a date and time by when people would get the certificate," said Hakim.