CU cuts short BTech summer break
The semester break is reduced to complete the syllabus and start second-year classes in August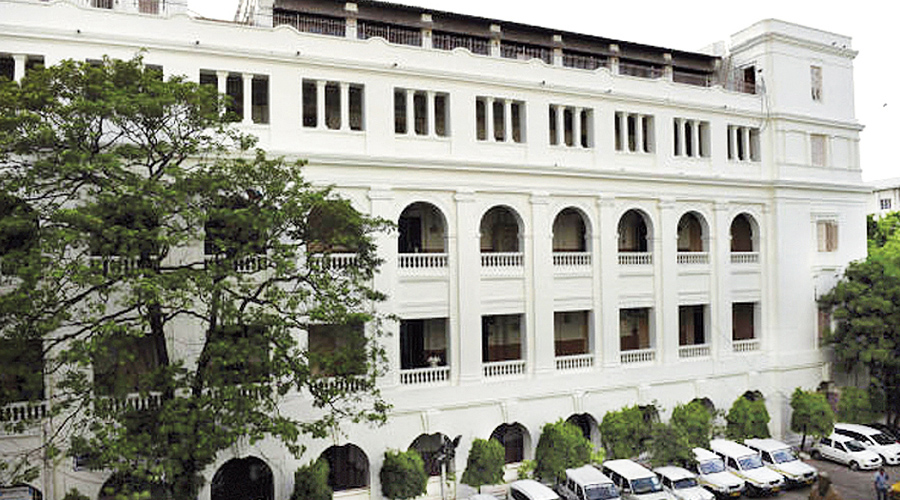 Calcutta University
Telegraph Picture
---
Calcutta
|
Published 14.01.21, 02:17 AM
|
---
The 2021 summer vacation for first-year BTech students at Calcutta University will be reduced to compensate for the lost time in the session that was supposed to start in August but began digitally on Wednesday.
Jadavpur University has decided to reduce the summer vacation to a week following the start of BTech classes on January 11. CU, however, is yet to decide on the revised duration of the vacation, an official of the university said.
"The break could be reduced to seven days. Or else, we will not be able to complete the syllabus and start second-year classes in August," the official said.
Students are being provided an email link to participate in a class from the respective subject teachers. "Students may send their academic query to btech2020coordination@gmail.com," says a notice.
The first semester examinations for all undergraduate courses, including BTech, will be held between March 8 and March 26.
"Classes for the second semester will have to be started immediately after the exams. Then the exams of the second semester will be held. So, the vacation has to be curtailed," said another official.
At CU, the summer vacation, called "semester break", is usually for one-and-a-half months, from the third week of May and till the first week of July, when the second-year classes start.
The mandatory induction programme at the university was held between December 18 and 24.
The AICTE, from 2019, has made it mandatory for all engineering institutions to conduct an induction session before classes start to reinforce the fundamental concepts and strengthen language skills required for technical education.
But what prevented the university from starting the classes on December 26?
"Since 89 of the 237 BTech seats remained vacant after the three-phased centralised counselling by the state JEE board, CU had to conduct independent counselling to fill the vacancies. Now that the process is over, classes started on January 13," said an official.
CU registrar Debasish Das, who looks after the technology campus, could not be contacted.
He did not respond to text messages either.
JU, too, had to hold decentralised counselling for a staggering number of seats that had remained vacant after the counselling by the JEE board.