CU BTech seats for domiciled students
A candidate who will take part in the counselling has to reside in Bengal continuously for at least 10 years as on 31.12.2020 or his or her parent has to be a permanent resident of Bengal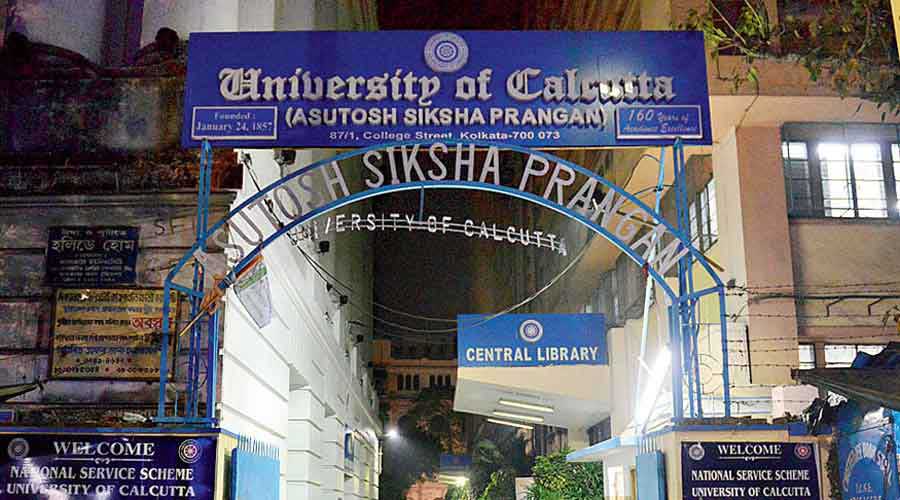 Calcutta University
File picture
---
Calcutta
|
Published 02.03.21, 02:10 AM
|
---
An engineering aspirant has to be a domicile of Bengal to enroll in Calcutta University's BTech programme, CU officials said.
Being domicile means one has to reside in Bengal continuously for at least 10 years as on 31.12.2020 or his or her parent has to be a permanent resident of Bengal.
A candidate who will take part in the counselling, to be conducted by the JEE board, for admission to CU's BTech courses has to fulfill either of these conditions.
The state joint entrance examination can be written by candidates from across the country.
While till last year CU had admitted students to the BTech programme through the JEE board's  counseling from any part of the country, this year an engineering aspirant has to be domiciled in Bengal.
A CU official said the criteria that needed to be fulfilled to become eligible for domicile quota seats would be the same as what had been spelt out in the information bulletin of the JEE board.
"Only those candidates will be treated as domicile of West Bengal who are either, a) residing in….; b) whose parent (s)is/ are permanent resident(s)….," the rules read.
The joint entrance examination board has sought to know from the institutes, including Calcutta University, as to whether there would be any change to the admission norms. "The board will be informed about the domicile clause," said another official.
The rationale for the reservation is that students from Bengal were being elbowed out by candidates from other states in engineering courses. "The same rationale was cited while introducing the quota in Jadavpur University in 2019,'' said an official of CU.
In JU, 90 per cent of the BTech seats in the general category were reserved for candidates domiciled in Bengal. "CU can follow this model while keeping certain percentage of seats open for outstation candidates," said an official.
The dean of technology and engineering faculty, Debasish Das, said in a text message: "I don't have any news regarding the same."
CU had introduced the domicile clause in December while enrolling students through decentralised (independent) counselling for 89 of the 237 BTech seats that remained vacant after centralised counselling by the JEE board ended.
A CU official said the university had not set any such condition in the centralised counseling last year although a proposal on domicile was approved at the meeting of the department heads of engineering and technology faculty held in July.