CMC launches facility to provide information on property
Firhad Hakim said it would save buyers from the time wasted on getting such information by engaging lawyers or visiting the municipality offices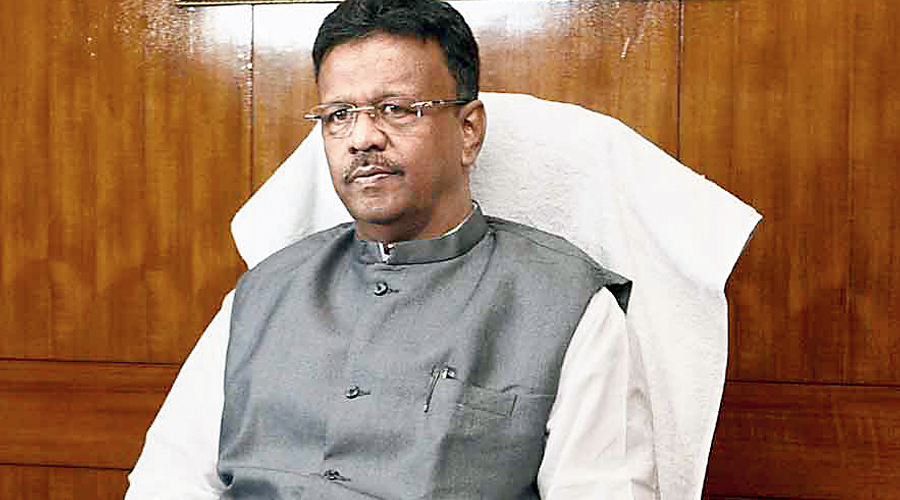 ---
Calcutta
|
Published 25.07.21, 01:15 AM
|
---
The Calcutta Municipal Corporation on Saturday launched a facility to provide information on pending tax, licence fee or litigation involving a property that any prospective buyer can get from the civic body's website.
Earlier, such buyers had to engage lawyers or pay multiple visits to the CMC offices for the information.
Firhad Hakim, the chairperson of CMC's board of administrators, who launched the facility, said it would save people from the time wasted on getting such information. "People will be able to know if a property has pending property tax or unpaid licence fee or water tax...," Hakim said.
Someone interested in knowing the outstanding payments of a property has to visit the website https://www.kmcgov.in/KMCPortal/jsp/KMCPortalHome1.jsp. On the left hand side menu of the home page one would find the item "Encumbrance Certificate", fifth from the top. A click on this item would open a page where the person who is searching the information has to provide the premises number, assessee number, ward number and name of the street on which the property is located.
Many prospective house-buyers here have faced the difficulty in obtaining details about a property they plan to buy.
The problem was more acute in case someone was buying a property on resale.
A senior CMC official said some of the information that would now be available through a single click on a link in the CMC's website were already available in a segregated way on the website.
"The new facility has aggregated all these information and brought them into one place," said the senior CMC official.
Information on outstanding water tax was not available, the official added.
Residential units in Calcutta do not have to pay any water tax to the civic body but large commercial buildings that have bulk meters and whose daily water consumption is very high have to pay tax, the senior official added.
Encumbrance Certificate facility will provide information about pending property tax, water tax, licence fee and any litigation.
But only court cases that are recorded with the CMC will be available.
Information about court cases, if any, that was filed by the owner against CMC or vice-versa, or where CMC has been made a party will only be know. Information about ongoing court cases between two tenants or two owners will not be available.
Besides, the availability of information pertaining to all tenants of a commercial building was not available before. "Earlier only information on one licence was available against that licence number. If someone is buying a commercial building, she/he would be able to know the outstanding licence fee of all the commercial units running from that building," said the official. Civic sources said there are thousands of businesses in Calcutta that have running for years without paying the annual licence fee. The outstanding licence fee amount many business runs into tens of lakhs.
Hakim said that the facility was part of the ease of doing business (EoDB) initiatives of the CMC.
Stan protest
A protest meeting will be held at Milli-Al-Ameen College near Park Circus at 4pm on Sunday "against the institutional killing of Father Stan Swamy". Father Felix Raj, St Xavier's University VC, will be one of the speakers.