Cabbie makes lewd gesture at Mimi, arrested
Mimi, who did not have her guards with her, ensured that her vehicle blocked the taxi's way before she stepped out and held the accused by his collar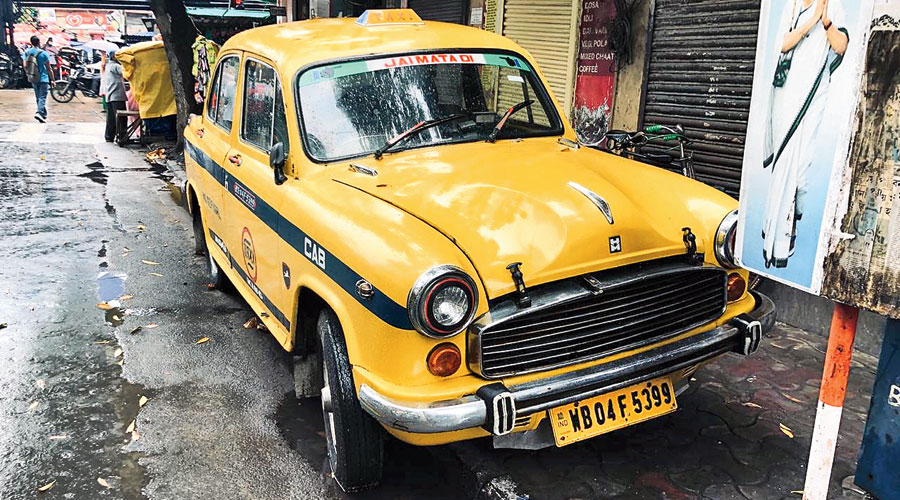 ---
---
Actor-turned-MP Mimi Chakraborty was allegedly stalked and subjected to lewd gestures by a taxi driver near Ballygunge Phari while she was returning home in her car on Monday afternoon.
Mimi, who did not have her guards with her, ensured that her vehicle blocked the taxi's way before she stepped out and held the accused by his collar.
The driver was allowed to go as the blocked thoroughfare was causing traffic snarls. But the vehicle was identified and the driver arrested later at night.
The driver, identified as Deba Yadav, 32, was arrested from his Panchannagram home.
Yadav has been booked under the charges of outrage of modesty of a woman, stalking and outrage of a woman through words and gestures. If convicted, he could be jailed for five years.
Yadav has been remanded in police custody till September 20.
The actor was on her way home to Kasba around 1.30pm when she noticed the driver of a yellow taxi staring at her. "Then I saw him winking at me. I thought it was a tic and ignored it. The taxi then overtook my car and the driver started making lewd gestures at me. Although I was alone (without security), I had to stop the taxi. My car (she had a driver) came to a stop in front of that taxi," Mimi told Metro on Tuesday.
"It was raining heavily… I came out of my car and confronted him (the taxi driver). I shook him by the collar and taught him a good lesson. A crowd started to gather… traffic was coming to a halt… so I had to let him go and he sped away. I had the belief that the administration would catch hold of him and that is what has happened. By night he was caught," she said.
Despite the rain and the Covid pandemic, Mimi stepped out of the car and confronted the man. She could have noted the number and gave it to the police.
Why did she get out of the car? "That was my responsibility as a citizen and that is what I did. I just knew if I didn't put a stop to this, he might mistreat another woman the next day. He was drinking and driving. He is a taxi driver… women get into his cab with the belief that he will ferry them home safely. How safe will they feel? So I had to take that step," said Mimi, who lodged an FIR.
"It is very important that a woman raises her voice and protests. There are hundreds of such cases that go unreported because many women cannot muster the courage to protest," said an officer in Lalbazar.