Burdwan varsity ex-VC passes on
Mohit Bhattacharya was suffering from multiple ailments for a long time and died of a cardiac arrest at his Salt Lake home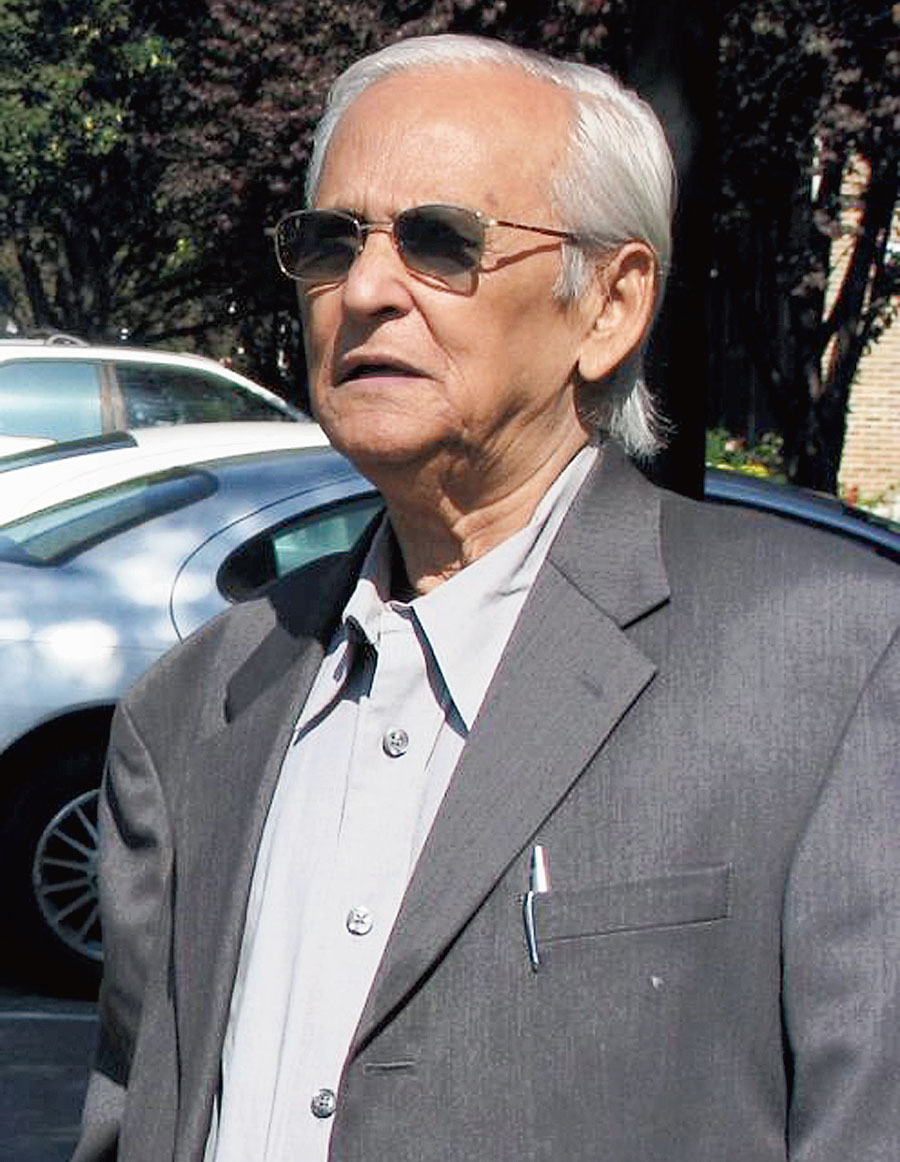 Mohit Bhattacharya
Telegraph picture
---
Calcutta
|
Published 04.04.20, 08:05 PM
|
---
Mohit Bhattacharya, academic and former vice-chancellor of Burdwan University, passed away following a cardiac arrest at his Salt Lake home on Friday. He was 88 and is survived by his wife, daughter and son.
Bhattacharya, a leading name in the field of public administration, was suffering from multiple ailments for a long time.
Surajit C. Mukhopadhyay, a professor of sociology at Amity University, Chhattisgarh, and a founder faculty of the department of sociology at the Burdwan University, pens a tribute to Bhattacharya
It is not easy writing about Professor Mohit Bhattacharya for the simple reason that many a memory come flooding to my mind. I was perhaps the junior most colleague of Mohit babu, as he was known at the University of Burdwan where he served as the Vice Chancellor from 1988-1996. In my long academic career I have never till date come across a more amiable, soft spoken person, whose style of administration was a lesson that we may all want to emulate. He never ever forgot that he was an academic first and his encouragement to faculty to excel themselves in research and classroom teaching was more by example than by orders.
Born into a poor family in Gobardanga, Bengal, his journey to the portals of higher education was uncertain. Yet, he distinguished himself academically at Presidency College and then Calcutta University from where he earned his under-graduate and masters degree. He went to the University of Birmingham in the UK where he was awarded a PhD from the School of Public Policy.
His books on public administration were highly appreciated by those interested in the subject and I am sure that countless bureaucrats in this country who appeared for their civil services examination read and learnt from his works. His former students would testify to his classroom craft, where his lectures and pedagogical style left no one in doubt that they were learning from a master. He is fondly remembered by his students at the University of Calcutta, where he was the Centenary Professor in the department of political science.
Prof Bhattacharaya's expertise was not confined to the classroom only. His sage advice was much sought after from the government as well as those in the civil society. In his long and distinguished career, he wore many caps and adorned many a chair. Mohit babu was the Chairman of the Municipal Finance Commission, member of the West Bengal Police Commission, a National Fellow of the Indian Council for Social Science Research, member of the Indian Institute of Public Administration and an expert member of the Union Public Service Commission. Though never given to speaking much about his achievements in public his work and contribution was noticed and appreciated by fellow academics, bureaucrats and political leaders. Old hands in the bureaucratic circles remember former Bengal chief minister, Buddhadev Bhattacharya, often seeking Mohit babu's advice on matters ranging from higher education to public administration.
Very few of his colleagues knew that he was a music aficionado. However, when he was among very close friends, he would regale them with his singing of Rabindrasangeet. He had a penchant for singing songs of Tagore that were rarely heard and his ability to recollect such songs was truly exceptional. He would often tell me that he missed having time to pursue reading novels and serious works of literature and that one should always read beyond the discipline of one's choice and expertise.
He was very keen that the study of sociology as a subject takes roots in the state and he was instrumental in setting up the department of sociology at Burdwan University. To that end he took it upon himself to keep abreast of the troubles and travails that the new department was going through and we as junior faculty had access to his office for discussions. It was in one of such meetings that he told me that there was a thumb rule that he applied to understand the efficacy of a good teacher - one who leaves the class after it is over and yet the lecture lingers on in the minds of the students. Professor Bhattacharya lived by this precept - he left us on Friday after a cardiac arrest but what he told us in his life and works still lingers on.