Brands move to customers' doorsteps
Camps to showcase collections in housing complexes across the city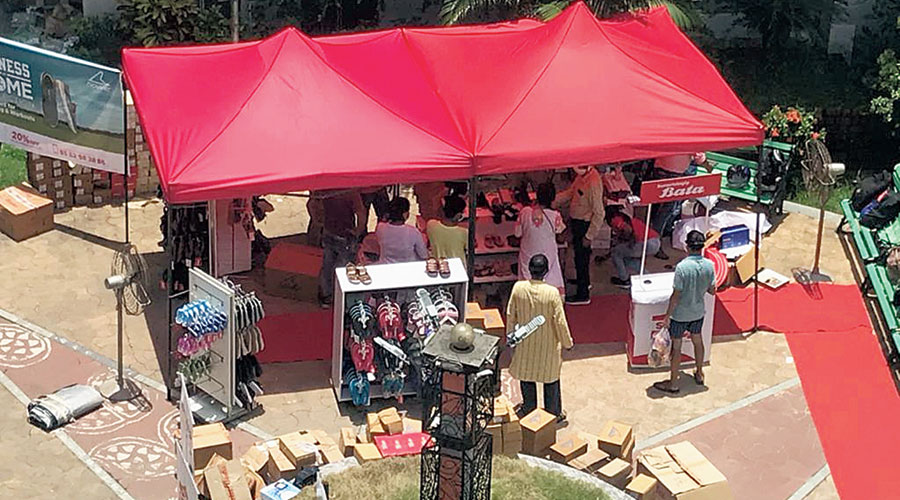 ---
Calcutta
|
Published 04.09.20, 03:00 AM
|
---
Retail chains and apparel brands have started holding one or two-day camps to showcase their collections in housing complexes across the city at a time most of their potential customers are scared to step out and visit stores because of the Covid pandemic.
Brands like Bata, Pantaloons, Max and Lifestyle have initiated this marketing strategy to reach out to their customers instead of waiting for their customers to reach them.
Officials of Bata India Limited said they had covered over the past three weeks around 30 housing complexes, including Upohar Condoville on the EM Bypass and Siddha Pines in Rajarhat, to make up for the loss incurred during the lockdown.
"Children's shoes, slippers and walking shoes were most in demand. Many parents brought their children whose feet have outgrown their shoes. They have been delaying the purchase because of the fear of going to the store," said Subhasish Chatterjee, senior district manager (retail), Bata India.
The company has been fixing sales targets for the teams that organise the events based on the number of flats and their occupancy in a particular complex, Chatterjee said.
"It may not be equivalent to the normal sale we have, but this revenue model is definitely more profitable than sitting idle in the stores and waiting for customers. People are more comfortable when we are going to their doorsteps," he said.
The companies are setting up temporary tents or hiring community halls in the housing complexes to display their products to the residents.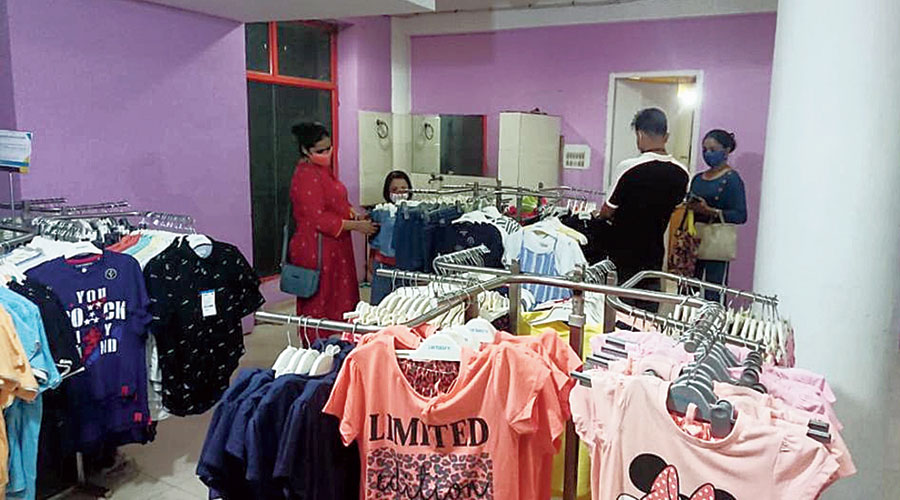 All lifestyle stores — including apparels, shoes, cosmetics and leather goods — were closed during the lockdown from March and
started to reopen only with the Unlock that started in June in a phased manner. However, the footfall across the city stores had been negligible.
Officials of Pantaloons (Kankurgachi outlet) said they had started approaching the big housing complexes in the city to boost their sales in the run up to Durga Puja.
"We have held a three-day event in five housing complexes till now. Talks are on in a few more complexes," said Shyamdip Paul, deputy store manager, Pantaloons (Kankurgachi).
Paul said they had been maintaining all social distancing norms and also ensuring that no one without a mask was allowed inside the shopping venue. Potential shoppers are being asked to maintain a queue if the number of people in the venue is crossing 20.
For several Calcuttans, the chance to shop at their doorsteps has come as a relief after a gap of four months.
"I am not comfortable with online shopping. Although my daughter (who lives abroad) had booked a pair of Sketchers for my morning walk, there was an issue with the size and I had to return them. I was so happy to see shoes being sold inside our housing. I could try and purchase one, finally," said Gopal Mukherjee, who was one of the Bata customers at a south Calcutta housing complex in August.
From apparel brands to laptop companies — several have replicated this model.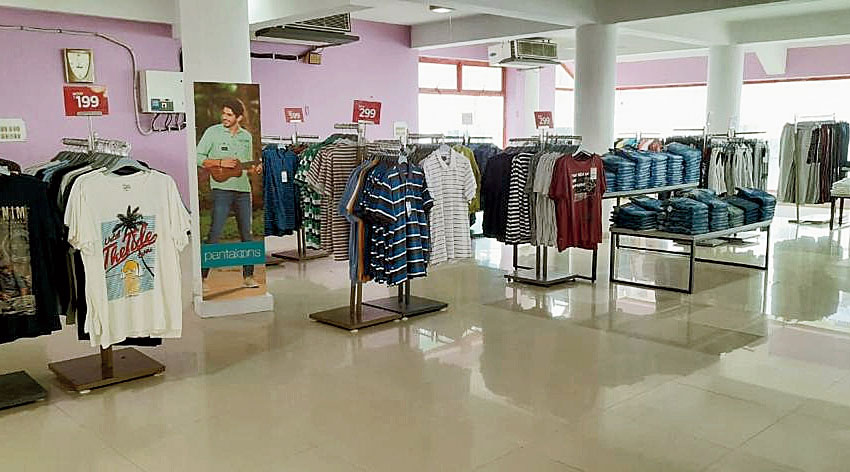 "Initially, bank ATMs, frozen fish and meat carts were coming to our housing. But now even laptop repairs are happening at our doorsteps. The other day, Lenovo (a computer brand) came up with a stall in our housing complex where I could get my old laptop repaired," said Anirban Bhattacharya, an IT professional who had been working from home over the past few months.
However, housing complexes like South City have not been able to allow any of these vendors inside because of their association rules.
"We cannot organise any commercial activity in the complex other than for essential commodities. Hence, we are not considering these offers when vendors are approaching us," said an official of the South City Residents' Welfare Association.