Govt does not want to 'push students into a crisis', says Partha
Minister visits Governor to explain advisory issued by the state with regards to final semester examinations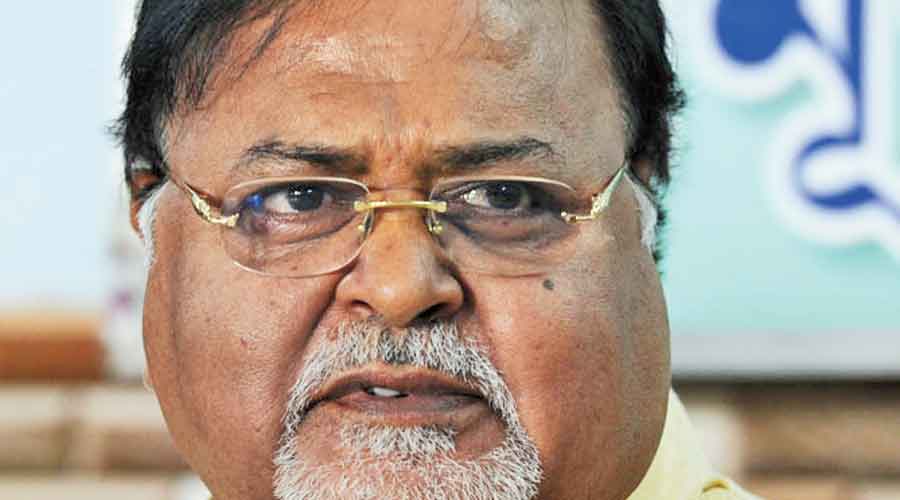 ---
|
Calcutta
|
Published 14.07.20, 03:02 AM
---
The Bengal government does not want to "push students into a crisis", education minister Partha Chatterjee said on Monday.
"The state government does not want to push students into a sankat (crisis) under any circumstance. We have said that the higher education department had sent an advisory to universities factoring in the previous advisory of the UGC issued in April. The universities have taken a decision on assessment after consulting everyone," Chatterjee said outside Raj Bhavan.
The minister went to Raj Bhavan to tell governor Jagdeep Dhankhar, who is the chancellor of state universities, why the state had to write to the UGC last week against its new directive to "compulsorily" hold final semester exams by September 30.
Chatterjee said he hoped the UGC would "understand the circumstances" under which the state government had to issue an advisory to the universities last month.
Mamata Banerjee had last week written to Prime Minister Narendra Modi, asking that the central regulatory body re-examine its decision, considering the rise in Covid-19 cases.
On July 6, the UGC had issued a revised guideline, saying graduating students would have to "compulsorily" complete the terminal semester/annual exams by the end of September 30, through pen-and-paper or online or blended mode.
The higher education department had on June 27 advised the universities that final-year students should be assessed in their terminal exams by factoring in 80 per cent based on the best aggregate percentage obtained by the candidate in any of the previous semester/year's results/ mid-semester performance/ internal assessment and 20 per cent on the internal semester during the current semester/year.
An education department official said the advisory was issued in line with UGC's April 29 guideline that had given the universities the flexibility to deal with a situation when it came to deciding what would be the mode of examination.
Minister Chatterjee said a large number of students lacked Net connectivity, which is a must for writing tests online.