Bar not for autonomous institutions
Bengal government decides not to conduct admission tests at colleges and universities
Bar not applicable to autonomous institutions: Officials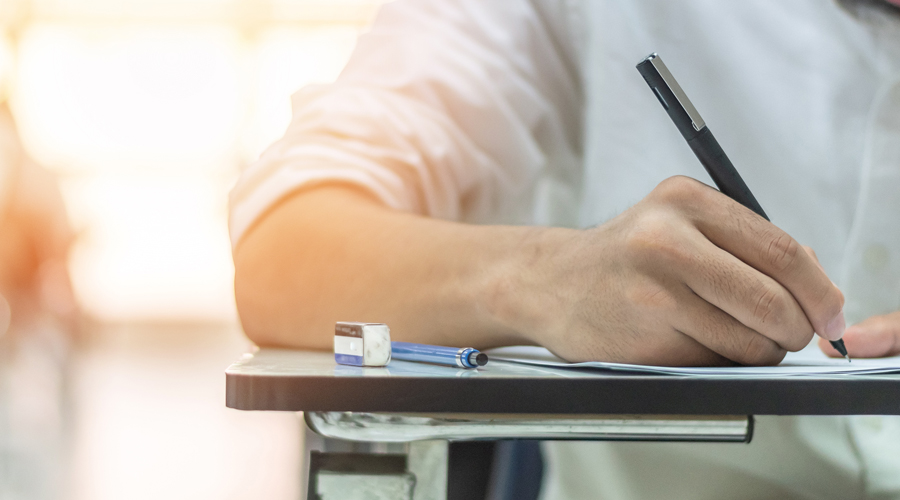 Representational image.
Shutterstock
---
Calcutta
|
Published 08.07.21, 02:29 AM
|
---
The Bengal government has barred state-aided colleges and universities from conducting admission tests, apparently because of Covid-19 and the digital divide among students.
Autonomous institutions like St Xavier's College and colleges under the Ramakrishna Mission do not come under the bar, officials of the higher education department said.
The Presidency admission tests were scheduled for August.
The department will send an advisory to the universities soon regarding admission.
It was decided on Wednesday that the universities in Bengal would open their portals enabling undergraduate aspirants to submit their application forms from August 2.
Aspirants will not be charged any application fee because scores of families are encountering Covid-induced financial constraints.
Education secretary Manish Jain informed vice-chancellors about the government's stand on admission tests during a virtual meeting on Wednesday evening, which was presided over by education minister Bratya Basu.
Some institutions had preferred admission tests this year because they did not want to rely entirely on marks in the absence of board exams.
Presidency VC Anuradha Lohia said: "The (state JEE) board (which conducts the Presidency admission tests) had on June 22 confirmed through an emailed communication that they would conduct the admissions tests in August. I will hold discussions with the department to decide the next course of action."
Sources in the government said the education department announced its opposition to admission tests when Jadavpur University VC Suranjan Das sought to know at the meeting whether the tests could be held to screen candidates.
Jain is said to have told Das that tests could not be held this year because of the pandemic and the digital divide. That ruled out both on-campus and online exams.
Lohia then said the state JEE board was scheduled to conduct the undergraduate admission test of Presidency on August 7 and 8.
"Jain then said the board had been informed as far back as mid-June that it would not conduct any admission test for Presidency this year," said a VC who attended the meeting.
Board chairman Malayedu Saha was contacted in the middle of the meeting to clarify the situation.
"The board chairman admitted on Wednesday that during a news conference on June 22 he had said in response to a question that Presidency's admission tests would be held in August. When Jain sought to know how he could make such an announcement despite instructions from the department, he kept quiet," said the VC, who did not want to be named.
Repeated calls to Jain, Saha and the JU VC went unanswered.
At JU, arts and science teachers had sought admission tests on the campus or over digital platforms because Class XII board exams had been scrapped.
The Class XII students will be evaluated largely on the basis of their performance in the Class X board exams, Class XI exams and internal assessment or practical-project in Class XII.
"In such a situation, it is advisable that the prospective students are screened through some form of admission tests," said a JU teacher.
JU till 2019 used to admit students solely on the basis of admissions test or by giving equal weightage to the admission test and plus-II board marks.