Belur Math to remain shut from today
Seven monks at the Math and five employees recently tested positive for Covid-19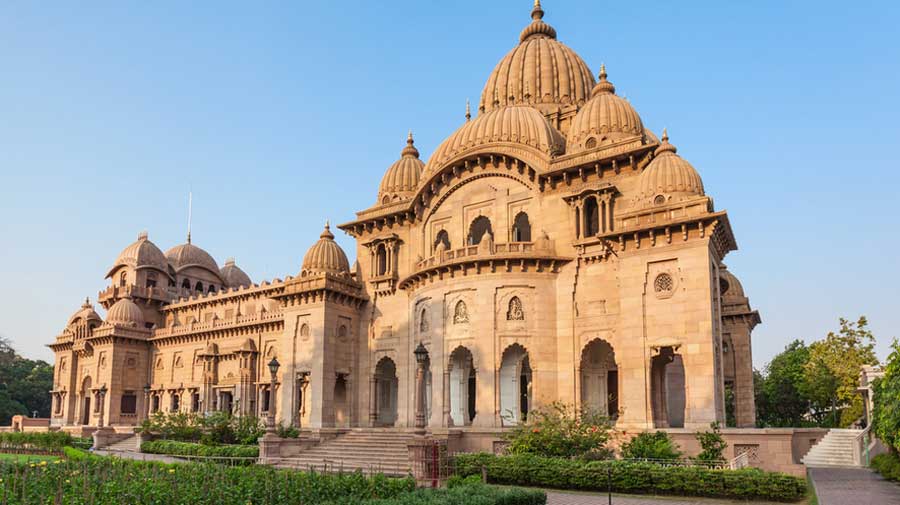 ---
|
Calcutta
|
Published 02.08.20, 05:26 AM
---
Belur Math, the global headquarters of the Ramakrishna Math and Ramakrishna Mission, will remain shut from Sunday till a decision is taken to open the gates again.
Senior monks met on Saturday and decided to keep the gates closed to devotees.
"Belur Math will remain closed to devotees and followers from August 2 until further intimation for reasons more than one," Swami Suvirananda, the general secretary of the Ramakrishna Math and Ramakrishna Mission, said. "All are requested to kindly cooperate. Thank you so much."
Several senior monks said the steady rise in the number of Covid-19 patients in and around Belur had forced the authorities to decide on the shutdown.
Seven monks at the Math and five employees recently tested positive for Covid-19, a senior monk said. All of them were asymptomatic.
All those who have tested positive for the coronavirus have been shifted to Ramakrishna Mission Seva Pratishthan on Sarat Bose Road and quarantined. The process of contact tracing has been initiated and restrictions have been imposed on residents within the campus to prevent any further spread of the virus.
Earlier in June, two senior monks had tested positive for Covid-19 in the Math. Residents of Arogya Sadan, the residential quarter for senior monks, said the two had apparently contracted the disease from their attendant.
Close to 300 monks and 250 employees live on the campus, which is spread over 40 acres on the Hooghly's western bank, a senior Math official said.
Belur Math had been closed from March 15 to June 15. Since the time the gates were reopened, the Math has seen a steady stream of visitors and followers.
"Belur and Liluah still continue to be in the red zone because of the number of Covid-19 patients," Bhabani Das, the chief medical officer of health, Howrah, said. "The trend available with us shows 70-80 per cent of the positive cases are asymptomatic."
It is not possible to screen visitors entering Belur Math, a senior Math official said. Since the usual method wouldn't show if someone is Covid-19 positive, the authorities decided to keep the Math shut indefinitely. Also, the number of asymptomatic patients in Howrah is on the rise.