Amphan, lockdown ruin butterfly release target
There were plans to release 10,000 butterflies into the eco-system in 2020 but the target will be missed because of the combined jolt of the lockdown and cyclone Amphan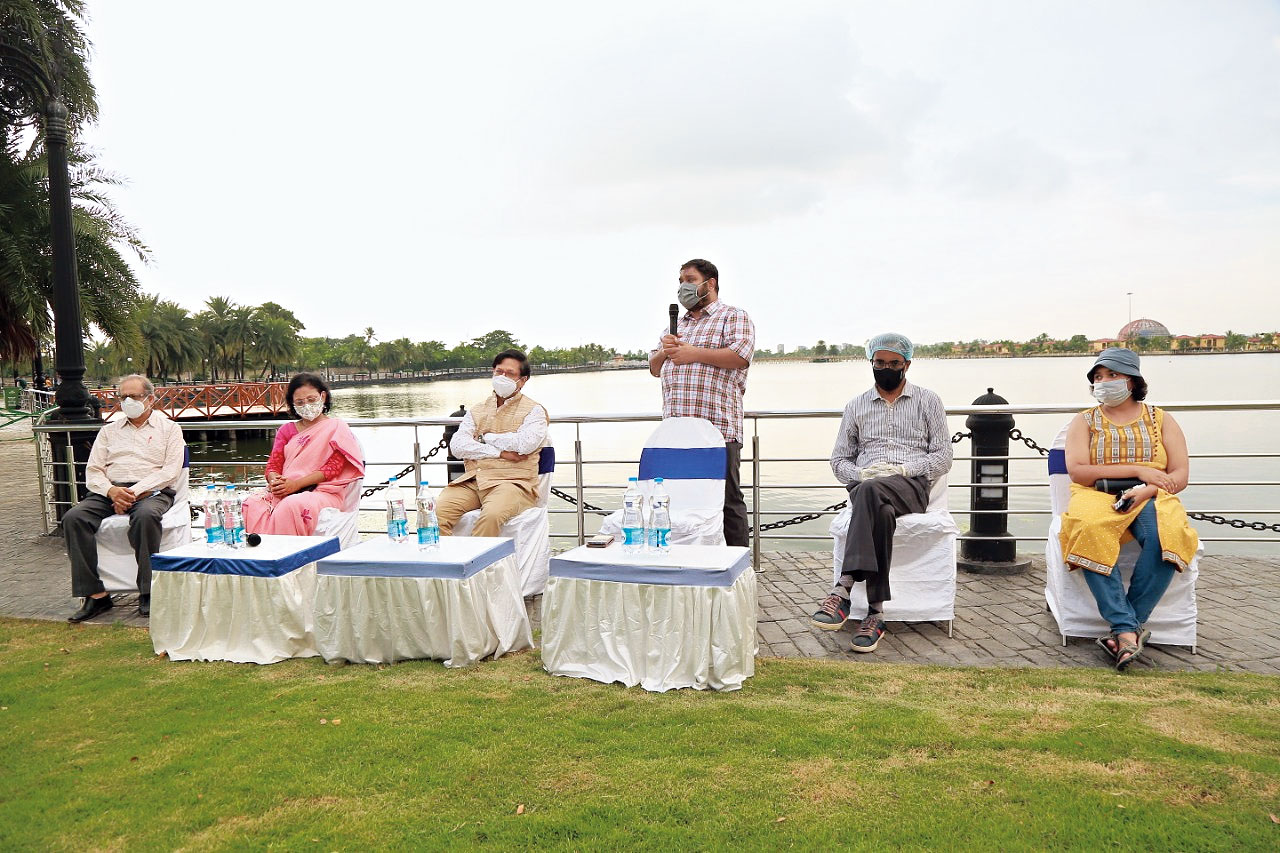 ---
---
There were plans to release 10,000 butterflies into the eco-system in 2020 but the target will be missed because of the combined jolt of the lockdown and cyclone Amphan.
The authorities shared how the butterfly dome at Eco Park was damaged during Cyclone Amphan. The dome is a special structure that blocks 35 per cent of the sun's rays, a condition required for multiplication of the species. Its net had been brought from Hyderabad but was blown away by the cyclone. As many as 400 butterflies that were breeding within the dome also flew away or perhaps even perished.
"Also because of the lockdown, we could hardly work in the laboratory," said Arjan Basu Roy of Nature Mates, a wildlife conservation and research agency that looks after the butterfly park. About 9,000 butterflies had been released in 2019, he said.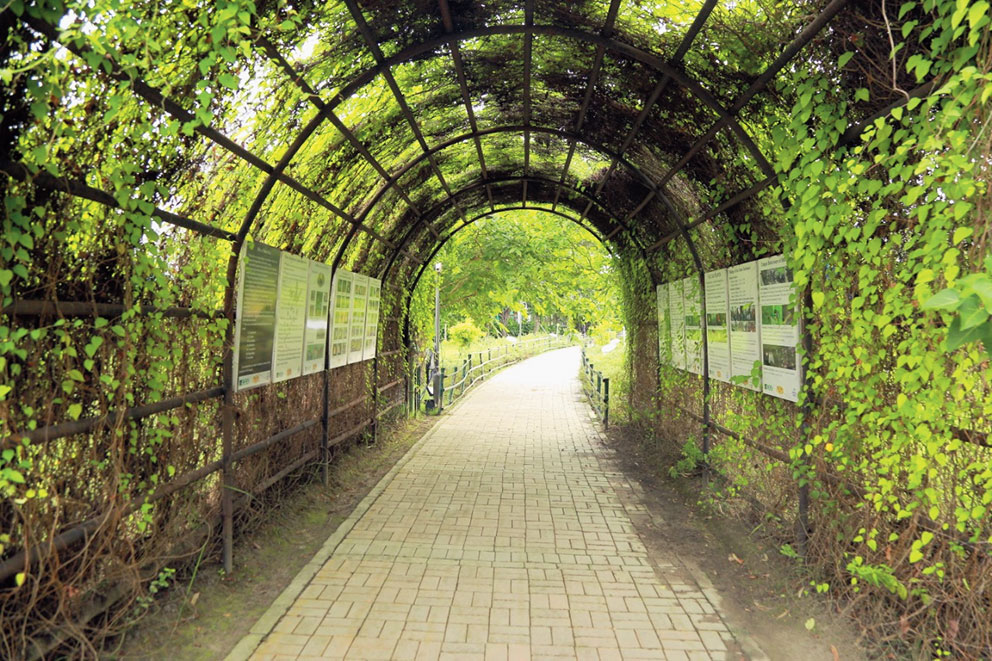 The dome has now been restored and breeding has started with renewed vigour.
The Housing and Infrastructure Development Corporation (Hidco), which runs Eco Park, has commissioned a book on the butterflies of the park. The announcement was made at a programme to mark Big Butterfly Month at the venue on September 20, where it was revealed that 103 species of butterfly could be spotted there.
September is observed all over India as Big Butterfly Month and the event was organised by Nature Mates, in collaboration with Hidco.
Nature Mates has been maintaining the butterfly garden at Eco Park and on the day gifted visitors seeds and potted plants that would facilitate butterfly breeding. This in turn would aid large-scale conservation of the environment.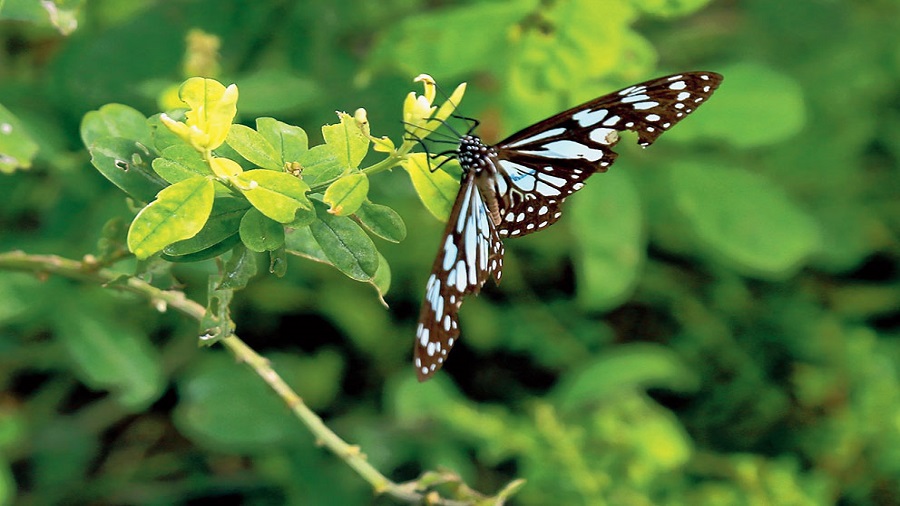 "After honey bees, butterflies are the most effective pollinators in the eco-system. Butterflies are also eaten by spiders and lizards, hence butterfly conservation helps rear other insects while simultaneously also conserving the plants on which they breed. We have a couple of Tiger Butterflies and our slogan is that if you save the smaller tigers in the eco-system, the bigger tigers in the forest will also be saved," said Sarika Baidya, PhD scholar at Nature Mates.
Hidco chairman Debashis Sen was chief guest at the event, which was also attended by an Indian Forest Service (IFS) official Sumita Ghatak, along with several Hidco engineers and the entire team of Nature Mates. "New Town is known as a Smart City but we also believe in nature conservation. There are places like Pnyacha More and Rongeen Gondaar More which have not been renamed to suit the urban lingo. It retains the local flavour of the region," said Sen.
"We want to usher in development but not at the cost of nature. We believe in inclusive survival strategies which have led to projects like hibiscus garden, rose gardens and bee-keeping at Eco Park. In a recent survey conducted by the state biodiversity board, it was found that there are hundreds of species of earthworms that are typical of this region alone," Sen said.
The first butterfly garden by Nature Mates was in Banabitan, Central Park, in Salt Lake. Others were added in Rajabhaatkhawa in Buxa Tiger Reserve and Ramshai in Gorumara National Park. There is also a thriving butterfly garden at Senchal Wildlife Sanctuary in Darjeeling.
The forest department has been actively working on butterfly conservation since 2010 along with Hidco which has helped set up the butterfly garden in Eco Park. The domain enclosure at the park sometimes records footfall of 25,000-30,000 a year which also goes on to show how popular the butterfly garden is.
The West Bengal State University has also introduced a chapter on butterfly life cycle which brings students to Eco Park and work on projects. This also promotes conservation and spreading awareness.
"The Big Butterfly Month (promoting butterflies that are larger in size) is also observed in countries outside India. It is a drive to spread awareness about breeding butterflies and making people aware how a small step today can make a big difference tomorrow. We actively maintain butterfly count in both Calcutta and north Bengal. At a primary level, we found 330 different species of butterflies out of which several were never seen before in a limited area of 80 square feet where they were bred. As per our records, of the total number of species of butterflies found in India, 50 per cent are in West Bengal," said Ghatak.