Amitendranath Tagore no more
Eminent Sinologist passed away on February 7 at his house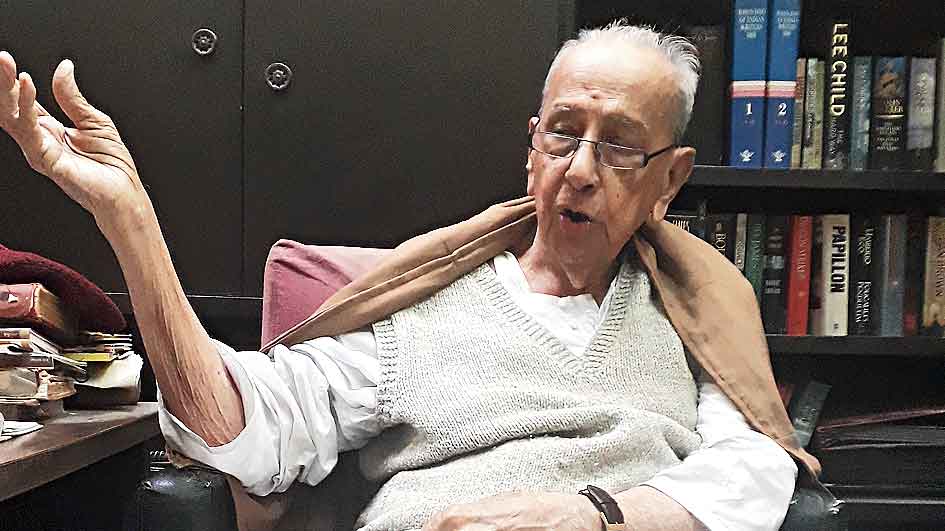 ---
Salt Lake
|
Published 19.02.21, 05:32 AM
|
---
Eminent Sinologist Amitendranath Tagore passed away on February 7 at his house facing DL Park. He died in his sleep of cardio respiratory failure. Son of Abanindranath's eldest son Alokendra, Amitendranath was 98 and is survived by his wife Arundhuti and son Ayanendranath.
"He complained of a discomfort in his chest and asked for a sip of water around 2.30am. I was to take him to a doctor in the morning," Bholanath Das, his Man Friday for 32 years, told The Telegraph Salt Lake.
Amitendranath had spent 19 years — 1966 to 1985 — teaching Chinese at the Oakland University in Michigan. On his return in 1987, he had settled in CL Block in a rented house with his parents while the DL Block house was being built.
He was among the earliest students of Cheena Bhavana, Visva Bharati. He joined there after completing B.Com, when his grandfather Abanindranath was the university chancellor.
He would get selected by the government for a study trip to China in 1947 and completed his MA at the National Peking University. He later taught at Cheena Bhavana and also at the National Defence Academy before a Fulbright fellowship took him to the United States in 1961.
He was a keen golfer and had penned an autobiography called Amit Katha.