Ambulance duo must help patients: Government
The 102 services in North 24-Parganas has been outsourced to a private company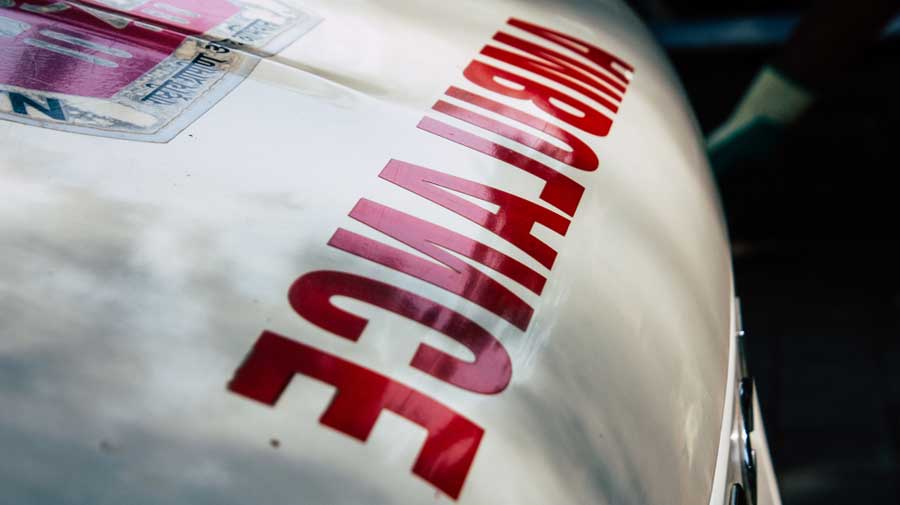 The immediate trigger for Tuesday's meeting was the death of a 65-year-old suspected Covid patient outside the emergency department of Bongaon Sub-divisional Hospital
Shutterstock
---
Calcutta
|
Published 30.07.20, 04:56 AM
|
---
The health department has said an ambulance must always have a person who, along with the driver, must help a patient board the vehicle.
The message was conveyed to the agency that runs ambulances which can be hailed dialling 102 in North 24-Parganas at a meeting with officials of the health department in Barasat on Tuesday.
"The same instructions will once again be sent during a review of the ambulance service under 102, a government service, for Calcutta and its adjoining areas," an official of the health department said. "The operators who have been recently enrolled for the pandemic situation will also be reminded of their respon-sibility."
Officials at Swasthya Bhavan, however, said they were not planning to immediately engage with private ambulance operators in a similar manner.
The immediate trigger for Tuesday's meeting was the death of a 65-year-old suspected Covid patient outside the emergency department of Bongaon Sub-divisional Hospital on Saturday. Ambulance driver Nilmony Debnath, who witnesses said was wearing personal protective equipment, a shield against pathogens, allegedly did not help a critically ill Madhab Narayan Dutta board the ambulance on Saturday night. Dutta collapsed and died unattended.
Officials said Debnath's help was not around as he had gone home.
The Bongaon hospital had requisitioned the ambulance to ferry Dutta to a bigger hospital. This vehicle is part of a fleet of ambulances that can be hailed dialing 102.
"We have clearly said that every ambulance driver must have a help. The state government will provide complete protective gear. But there can be no excuse for refusing to help a patient board an ambulance," said an official of the health department who attended the meeting.
"If we receive complaints, the driver and the helper will be show-caused and a probe will be started."
A four-member committee set up by the Bongaon hospital is probing Dutta's death.
Health department officials came to know that many of the ambulances in the fleet of 26 that can be hailed by dialling 102 in North 24-Parganas (excluding Basirhat) did not have any help. Five of the ambulances only operate in one shift during the day.
"The agency has been instructed that the entire fleet of ambulances should be made available 24X7," an official said.
The 102 ambulance service in North 24-Parganas has been outsourced to a private company.
"We have asked the drivers to ensure there are no lapses on their part while handling a suspected or confirmed Covid-19 patient. Regular sessions are being held to dispel any fear about how to handle such a patient," said Tanay Ghosh, regional manager of the company. "Several helpers have gone home and many have contracted the infection."