Alzheimer's patient found dead on road in Calcutta
The elderly man had possibly tripped and fallen on the road and died on the spot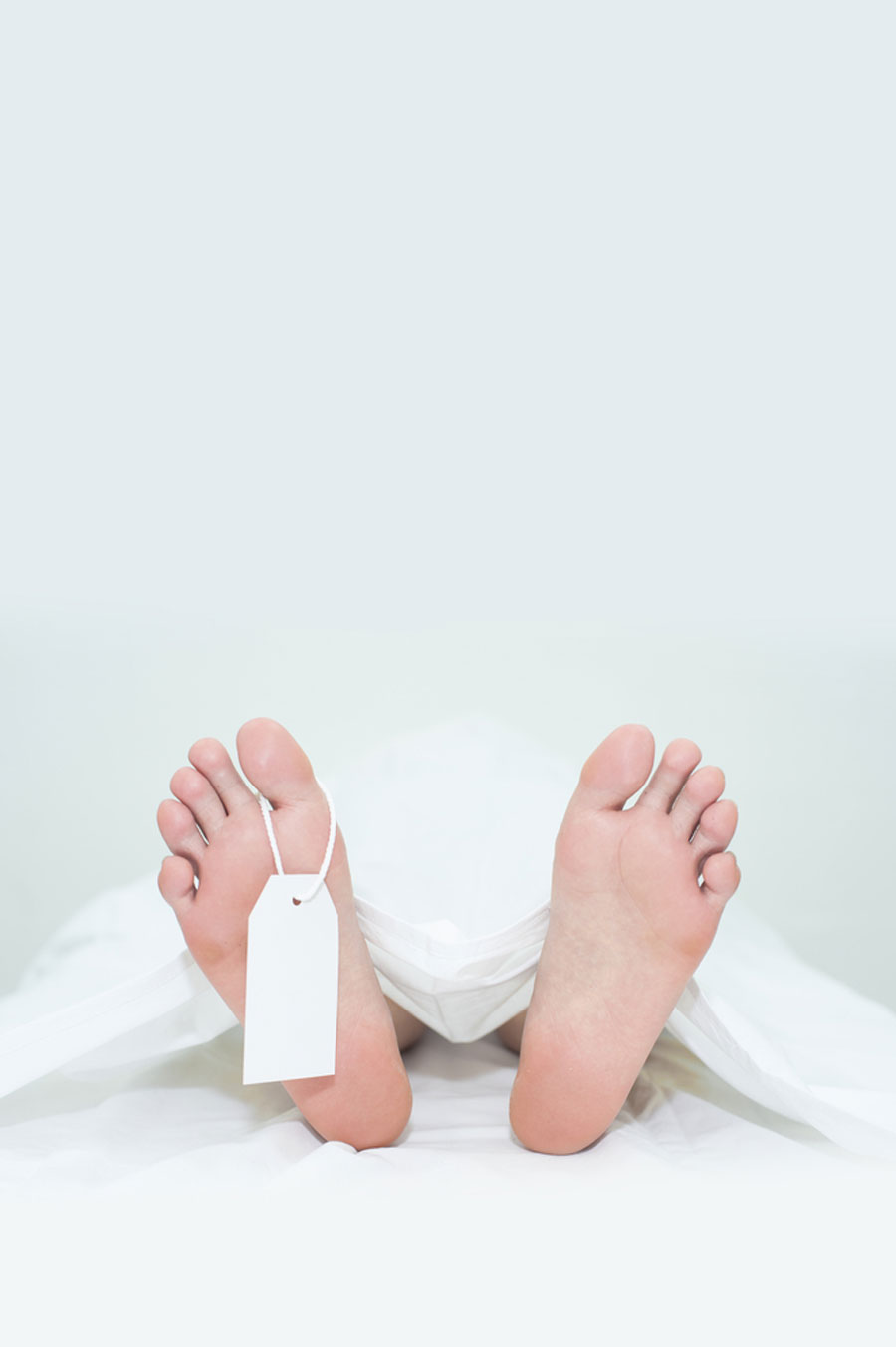 The man was taken to a government hospital where he was declared dead
Representational image from Shutterstock
---
Calcutta
|
Published 29.03.20, 08:54 PM
|
---
A 91-year-old Alzheimer's patient, tired of being confined at home because of the lockdown, stepped out of the house in Entally on Sunday morning and was found dead on the road a few hours later.
His son searched for him for hours before alerting police. He finally came to know from a group of neighbourhood youths that his father was lying on the road, unconscious and bleeding.
By the time the son reached the spot, around a kilometre from the house, his father was dead.
The elderly man had possibly tripped and fallen on the road and died on the spot. No one had touched him or come to his aid.
"We took him to a government hospital where he was declared dead. Doctors said my father had a cardiac arrest," the son told The Telegraph.
"My father was an Alzheimer's patient. He was getting tired of being at home. Today, he found a door open and stepped out unnoticed."
Officers of Entally police station had alerted nearby police stations and launched a search for the elderly man. They suspected that with no public transport available because of the lockdown, he would not have gone too far.
"He was found not far from his house but he had probably been lying on the road for quite some time with no help," an officer said.
The lockdown since Monday evening has forced people to stay indoors except for buying emergency supplies.
The home confinement has affected the young and old alike, who are struggling to cope with the sudden change in their daily lives.
The elderly are usually the most affected, doctor said. For them, any drastic change in routine and lifestyle can lead to more confusion and family members of elderly people, especially those with dementia, must be mindful of the change, psychiatrists said.
"The elderly, because of their decreased ability to process information, do not adapt to drastic changes well. Those above 90 may have limited understanding of the changes in daily life (currently because of lockdown) and have more propensity to get lost. There are instances where they wander away from home and get lost," psychiatrist Jai Ranjan Ram said.
Police suggested that family members of dementia patients should keep an identity card with the patient to help others guide them home in case they are lost.
The card should mention the name, address and phone number of a family member who can be contacted in an emergency.
Police also advised that if such patients go missing from home, the family members should immediately alert the police without wasting time.
Psychiatrist Rima Mukherji said it was not unnatural for caregivers to be stressed and one must take breaks, too.
"The caregiver is also multi-tasking. He or she is working from home and doing other chores and there are times when they are in a situation when the caregiver is stressed and so they can ask others in the family to help them take care of the person in shifts," Mukherji said.
Psychiatrists suggest talking to the elderly about the situation and constantly reminding them about the restrictions.
"A routine or structure has to be maintained for the elderly, especially those with dementia. Since children are now at home, they can be engaged to be nannies to their grandparents in the absence of attendants," Ram said.