5 cases, 30 isolated; test hub seeks hands
Health department officials said the institute could carry out 120 tests daily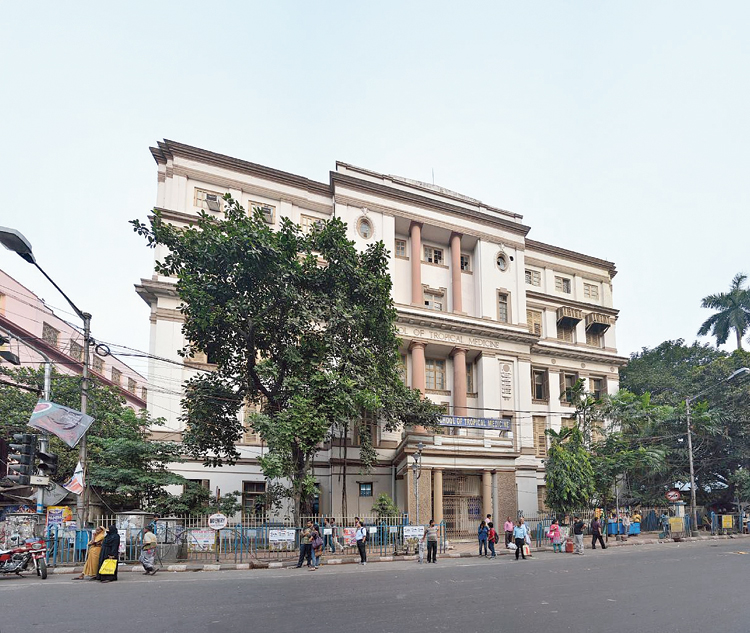 ---
|
Calcutta
|
Published 27.04.20, 09:50 PM
---
The School of Tropical Medicine (STM) has sought additional staff from the health department after five healthcare providers of the institution tested positive for the coronavirus and as many as 30 employees, including a doctor, had to be quarantined.
The central Calcutta institution serves as the Covid-19 testing centre for at least five hospitals in the city and adjoining areas. Besides, all samples collected from Howrah and Hooghly districts are sent to STM for test.
Health department officials said the institute could carry out 120 tests daily.
Officials said the absence of so many employees had affected two key activities of the institute — running the fever clinic and carrying out coronavirus tests.
"The doctors and others who are engaged in diagnosis of the disease at the clinic are working for almost 12 hours every day. So, they cannot help the testing teams," said an official. "We have sought additional support from the health department in view of the shortage."
Several doctors said fewer staff meant fewer tests and that could delay detection of coronavirus patients. Public health specialists are repeatedly stressing that timely detection of coronavirus carriers are a key to containing the outbreak.
Senior officials in the health department said they were making arrangements to send a few laboratory technicians to STM, which was set up in 1914 to conduct research on tropical diseases, by Tuesday.
"We have drawn up a list of technicians from various colleges so that tests can be carried out at STM," said an official of the health department.
"A pharmacist and two of his assistants had developed symptoms of Covid-19. They tested positive on Saturday and have been admitted to the Infectious Diseases and Beleghata General Hospital," said a senior doctor.
"The pharmacist had a travel history."
After the pharmacist and his two assistants complained of fever and breathlessness, a team of 30 employees, including a doctor and some nurses, was asked to quarantine themselves at home.
"Some of them have tested negative but that doesn't mean they can resume their duties. Even if all results are negative, we will wait for a final test after 14 days before asking them to turn up for work."
Healthcare workers in various medical colleges and hospitals have been testing positive in significant numbers over the past week or so. Three nurses at the Calcutta Medical College and Hospital had tested positive earlier. Three days ago, a doctor attached to the medicine department of the hospital had tested positive.
On Sunday, Biplab Kanti Dasgupta, 60, a doctor and an assistant director of health services in the Bengal government, died after contracting Covid-19.
"Unless healthcare workers are provided with more personal protection equipment, N95 masks and gloves, more and more of them will test positive for the disease," said a doctor at the RG Kar Medical College and Hospital.