More people in the 18-44 age group in Calcutta are vaccinated
Till 7.45pm on Wednesday, 16,08,828 doses were administered to those in the said age group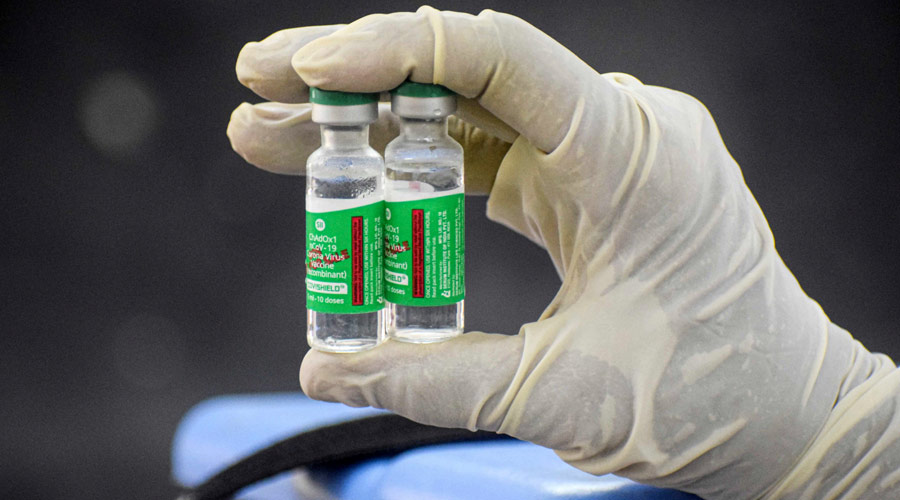 ---
Calcutta
|
Published 22.07.21, 02:24 AM
|
---
More people in the 18-44 age group in Calcutta are vaccinated against Covid than those who are older, data in the CoWIN portal has revealed.
This despite the fact that the vaccination of the 18-44 age group started a month later than those who are 45 or older.
Till 7.45pm on Wednesday in Calcutta, 16,08,828 doses were administered to those in the 18-44 age group; 14,50,617 to people in the 45-60 category and 10,55,038 to those who have crossed 60.
The 18-44 group has been eligible for the Covid shot since May 1. Covid vaccination started in India in mid-January with healthcare workers. Those above 60 have been eligible since March 1 and those in the 45-60 group since April 1.
A doctor who is an expert in public health said people between 18 and 44 formed the majority of the working population. 
"Since people in the 18-44 group step out of their home regularly, they are keen to get vaccinated. As soon as vaccination started for this section in May, people from the group queued up at many centres for the shot," the doctor said.
Several private hospitals have said that 70 per cent or more of those arriving for the shot belong to the 18-44 group.
"About 70 per cent of those getting vaccinated at our hospital as well as in our outreach camps are between 18 and 44. This has been the trend since May, when Covid vaccination was opened for people in the 18-44 group," said Pradip Tondon, the chief executive officer of Belle Vue Clinic. 
The hospital has been vaccinating about 1,600 people at its on-site and off-site camps together. At the RN Tagore International Institute of Cardiac Sciences, 75 per cent of those who are being vaccinated are in the 18-44 group, said an official of the hospital. Around 1,000 people are being given the shot at the hospital daily.  
"As restaurants and companies are reopening, their employees are being vaccinated. The majority of the employees are in the 18-44 group. Naturally, more doses have been administered to this group than other age groups," said an official of a private hospital.
The number of doses administered to the 18-44 group has risen despite the fact that the 190 Covid vaccination centres of the Calcutta Municipal Corporation are still administering doses to only those in the group who belong to priority groups such as traders, transport workers and hawkers.
"We are not administering Covid vaccines to people from the 18-44 section who do not belong to any priority group. However, if there are surplus doses at the end of the day's vaccination and people from the 18-44 category not belonging to any priority group turn up, we give them the shots," said a CMC official.