BJP leader suffers bullet injury
Clash broke out between armed gangs owing allegiance to the party and the Trinamul on Sunday morning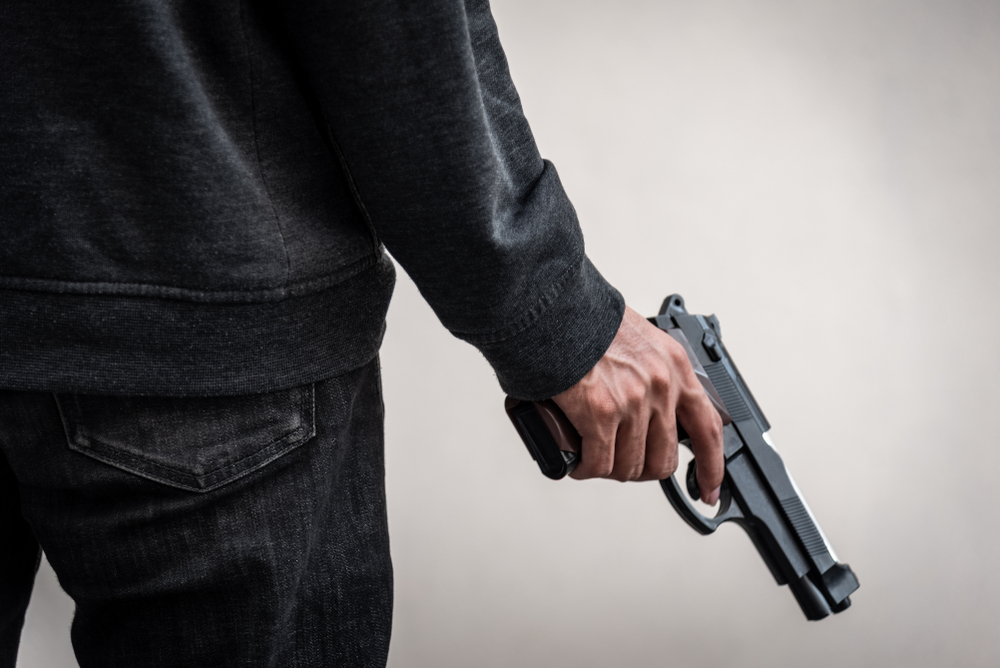 ---
|
Khejuri
|
Published 29.06.20, 04:11 AM
---
BJP East Midnapore district secretary Pabitra Das suffered a bullet injury when a clash broke out between armed gangs owing allegiance to the BJP and the Trinamul Congress near here on Sunday morning.
Pabitra Das was injured in the left arm in the violence involving crude bombs and country weapons in Jonka gram panchayat.
Sources said the clash was the result of a long tiff over the local Trinamul-run panchayat's allegedly illegal sale of trees felled during Cyclone Amphan on May 20.
"Police took over two hours to reach. Das was lying by the side of the road bleeding," an eyewitness said.
Later, the police rushed Das to a Tamluk hospital. He was reportedly stable as of Sunday evening.
BJP workers took out a blockade on the Calcutta-Digha highway for over an hour on Sunday afternoon in protest against the attack on Das.
"The BJP had been holding protests over the issue since late May and workers had planted party flags in whichever area they had taken out a rally. Today's clashes started after a large group of BJP supporters spotted Trinamul workers uprooting the flags," said the eyewitness.
The witness said the police response had been delayed because residents of the Ghorahat area in Janka had reportedly blocked a few arterial roads from May to protest the government's delayed disbursal of cyclone relief funds.
Speaking over the phone, Das said later on Sunday that his party was taking a strong stance against Trinamul's inadequate response to the cyclone that had left thousands homeless.
"This is not a time for profiteering, when most of the people don't have roofs over their heads. Trinamul workers turned violent today because they knew they were wrong," he said.
The BJP leader alleged that MLA Ranjit Mondal was behind the corruption.
"BJP leaders are rousing helpless people. They lashed out at us because we were making loudspeaker announcements against the BJP," Mondal said.
East Midnapore superintendent of police Indira Mukherjee said: "We received the report of a clash in Khejuri during which one person was injured. But no formal complaints have been filed."