Biswa Bangla all set to launch fairs in districts
As the new initiative is likely to attract more orders, artisans will now get more work, hoped Partho Kar, chief consultant to the enterprise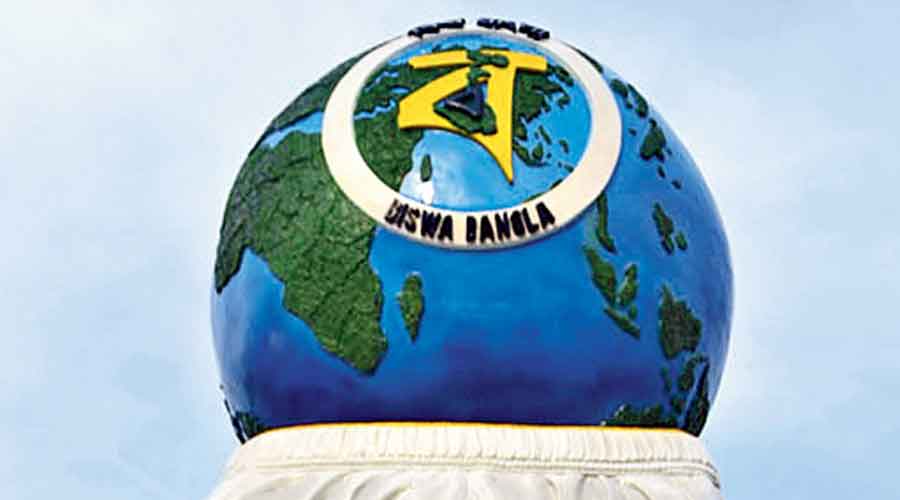 ---
Calcutta
|
Published 25.10.21, 02:57 AM
|
---
Biswa Bangla, a retail enterprise established by the micro, small and medium enterprises department of the Bengal government, has decided to promote the art, craft, culture and food of each of the 23 districts of the state through fairs in every district.
The initiative will be launched from December with the first fair in Murshidabad.
While the primary objective will be to promote the heritage of that particular district, these fairs will give the Biswa Bangla brand, a brainchild of chief minister Mamata Banerjee, an opportunity to regain the business that it has lost during the pandemic.
"Biswa Bangla is looking at promoting crafts and textiles of different districts to pull in customers post pandemic and open new vistas for artisans in the grassroots through this," said Partho Kar, chief consultant to the enterprise.
According to Kar, two such fairs will be held every quarter in the coming months, starting with the one in Murshidabad in the third week of December. This will be followed by a fair at Bolpur in Birbhum early next year.
"The pandemic had hit Biswa Bangla just like any other retail business. However, in the last few months things have been looking up," Kar said, adding the enterprise has maintained its 100 odd employees during the pandemic and paid them their full salary.
Biswa Bangla works directly with around 15,000 artisan families across the state. These craftspersons have also been victims of the pandemic induced lockdown. As the new initiative is likely to attract more orders, artisans will now get more work, hoped Kar.
Sources in the government said that it was also planning to organise the flagship business convention, the Bengal Global Business Summit, in April after a two-year hiatus.
"We are going to organise the BGBS in April. MSME, indigenous arts and crafts have always been our focus in the summit. Two Biswa Bangla events (the two fairs) immediately before the summit will have a positive effect in general," an official at the MSME department said.
Every Biswa Bangla store— there are nine such stores including one each in Delhi and Hyderabad — will also have banners and posters with the history and a commentary highlighting the heritage of a district and its exclusive products that its craftspersons are famed for, Kar said.
He also added that an artisan, who carves out replicas of products made out of ivory during the time of the Nawabs, has been identified. This person uses a Korean stone to make ivory replicas and he will also be a part of the fair.