Birds die in hill tea garden, no hint of avian flu
Post-mortem report suggests they died of chronic respiratory disease that is common in the Darjeeling hills during winters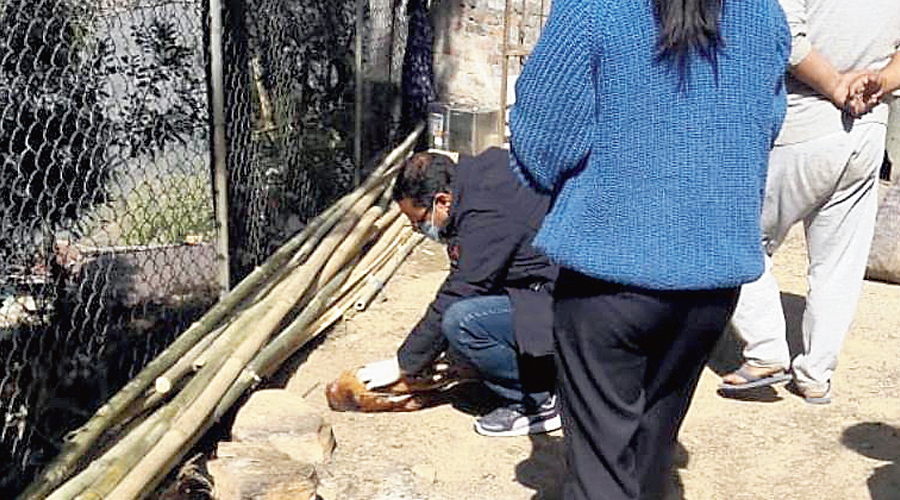 ---
Darjeeling
|
Published 05.02.21, 01:05 AM
|
---
Fowls and other species of birds were found dead in a tea garden near Mirik on Wednesday, but authorities said preliminary investigation suggested that chronic respiratory disease had killed them and ruled out avian influenza (HSN1) virus as the cause.
Bird flu was reported in many parts of India recently. No such case has been detected in Bengal till now.
Rohit Singh Rathore, the manager of the Phuguri tea estate, confirmed the deaths of fowls, pigeons and birds. "There have been reports of deaths of fowls and pigeon throughout the garden. I saw a dead bird with a long tail at my bungalow though I don't know its name," said Rathore.
The plantation employs around 570 permanent workers and has a population of over 3,000.
Rathore said the incident had come to his notice on Wednesday and he had immediately informed the authorities concerned.
Sources in the Mirik subdivision said a team led by two veterinary doctors had visited the Phuguri garden, about 10km from the tourist town, and conducted post-mortem on the dead avian.
"The signs and symptoms of the dead fowls are not of bird flu. Post-mortem report suggests that the birds died of chronic respiratory disease," said an administrative source.
The official added that chronic respiratory disease was common among birds in the Darjeeling hills during winters.
Bengal is the third meat producing state in India after Uttar Pradesh and Andhra Pradesh. Bengal produces around 2.5 crore kg of chicken every week and consumes around 2 crore kg. The rest is exported to neighbouring states.
Around 5 lakh farmers are directly involved in the poultry business and another 10 lakh are indirectly dependent, according to officials of the West Bengal Poultry Federation.