Bengal records two more Covid cases
Mamata wanted to make it clear that the disease had not spread to larger areas in the state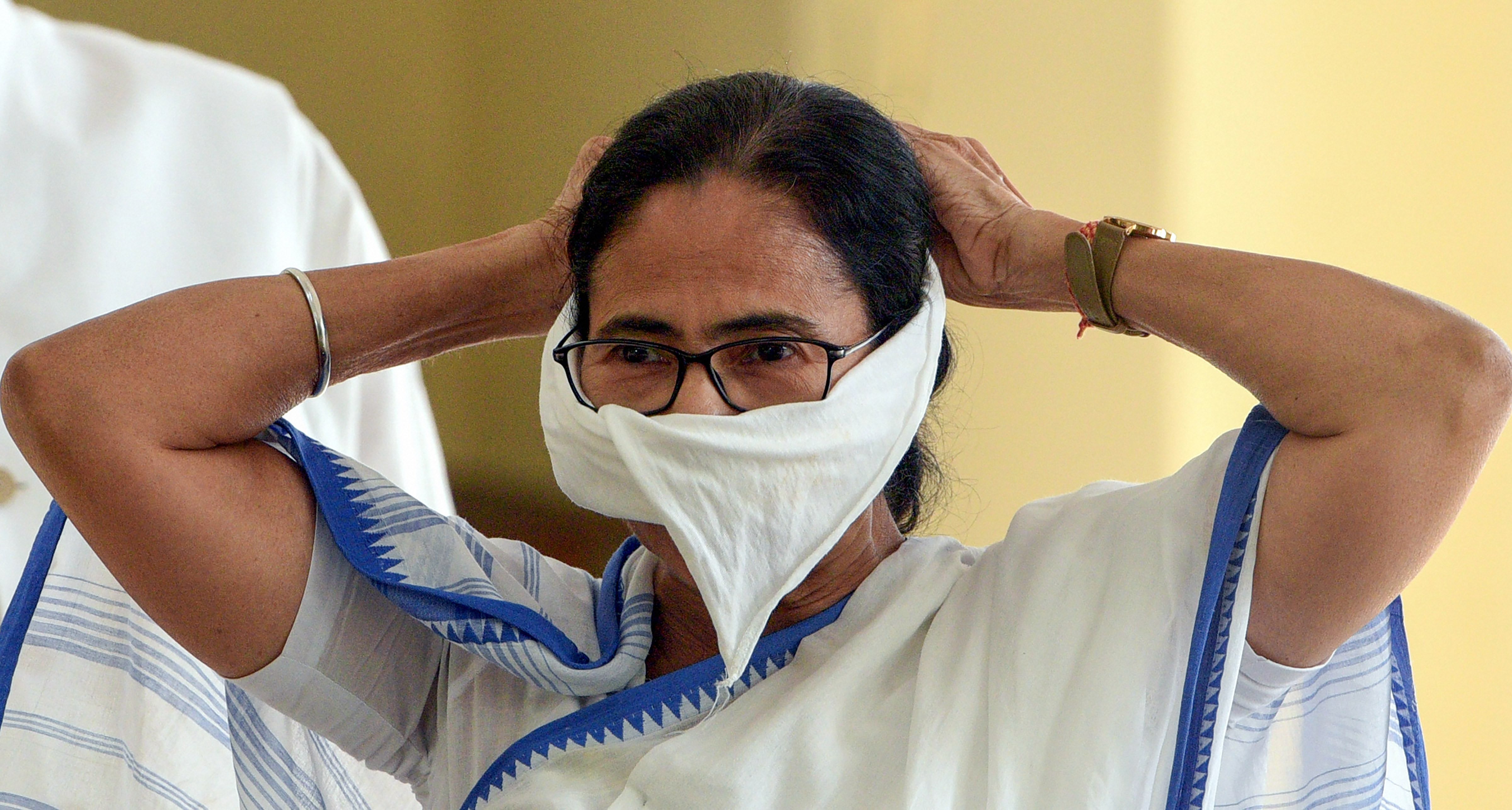 ---
|
Calcutta
|
Published 08.04.20, 10:17 PM
---
Mamata Banerjee on Wednesday said two more persons had tested positive for the novel coronavirus in Bengal over the past 24 hours.
"The total number of Covid-19 active cases were 69 till yesterday. The figure has gone up by two and reached 71. Out of these 71, a total of 61 are from 11 families," the chief minister said at Nabanna on Wednesday.
By mentioning that majority of the patients had family connections, sources said, Mamata wanted to make it clear that the disease had not spread to larger areas in the state.
"It is clear that (the affected families) did not maintain social distance and as a result, on an average, six members of the families were infected," said the chief minister.
Although Mamata did not mention from where the positive cases had been reported, sources said both the new patients were from among seven places already identified as "hotspots" by the state government. "It is a relief that no fresh case has been reported from a new area outside the hotspots identified by the government," said an official.
The chief minister also said three more patients, admitted to the Beliaghata ID hospital, had been tested negative in the third test and they would be released soon.
"There are 16 patients these days. Three of them were tested negative and they would be released. Two more persons have been tested negative (in the second test). Soon, there will be 11 active cases in Beliaghata ID hospital," said the chief minister.
Covid-19 positive patients need to test negative in second and third tests before they are released from hospitals. Mamata said the government had enhanced the number of beds in the Beliaghata ID hospital, the main Covid-19 hospital in Calcutta, to 82 from 60.
While mentioning that the number of death remained at five, Sukumar Mukherjee, a member of the state's advisory committee on Covid-19, said Bengal had started yielding results of the ongoing lockdown.
"Bengal's picture is comparatively better if we consider that more than 5,000 people have been infected and about 150 deaths were reported in the country... If we can continue (the lockdown measures) for another seven to 10 days, we will see the effect of the lockdown," said Mukherjee.
He said the state government should now focus on containing the spread of the virus in the areas where a number of people were tested positive.
"We call it regional quarantine... We should focus on this now," said Mukherjee.