Anglo-Indians meet minister
A team of 11 from across the country led by Barry O'Brien hands over a memorandum to minister Ravi Shankar Prasad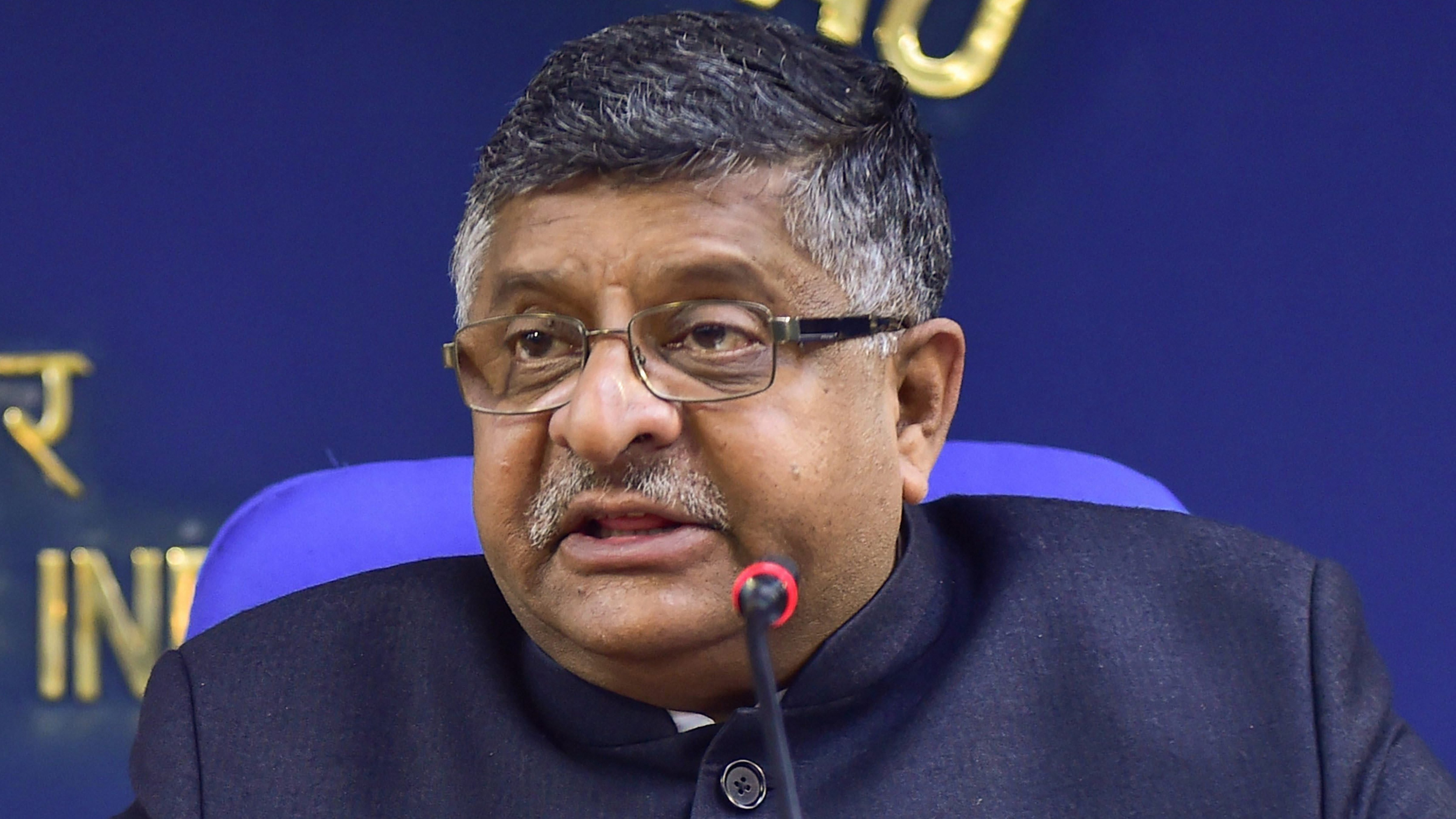 Ravi Shankar Prasad (in picture) met the delegation from the Anglo-Indian community
Telegraph file photo
---
Calcutta
|
Published 28.01.20, 09:10 PM
|
---
A delegation of the Anglo-Indian community met the Union law minister in Delhi on Tuesday and told him that the community deserved reservation of seats in Parliament and state Assemblies.
A team of 11 from across the country led by Barry O'Brien, the president-in-chief of the All India Anglo-Indian Association, handed over a memorandum to minister Ravi Shankar Prasad seeking "kind intervention" on the issue.
"The Anglo-Indian community which has served our beloved India and contributed significantly to nation building and continues to do so, is deeply aggrieved by this (revocation of reservation), as this is the only privilege given by the Founding Fathers of the Indian Constitution for their voices to be heard," the memorandum says.
"Since December 2019, when country came to know about this drastic step and very unfortunate development, all members of the Anglo-Indian community are feeling extremely let down. History is a witness to the fact that the Anglo-Indians who live in India today belong to those families who did not follow lakhs of others who immigrated between the 1940s and 1970s to the birthplace of their forefathers."
O'Brien said the minister acknowledged that Anglo-Indians had made a huge contribution to nation building and continued to do so.
"He met us for 35 minutes and the representative from Kerala also handed over a memorandum to be given to the President with 10,000 signatures. We said that there could be more much signatures from other states also, which goes on to say that we are much more than only 296. According to our estimate, it is more than 3.5 lakh people," O'Brien said.
He said they felt "more hopeful and optimistic" than they were before the meeting.