'Centre's action political, minister owes Bengal apology'
Amit contests Nirmala charges on job plan
'Centre's action politically motivated, minister owes Bengal apology'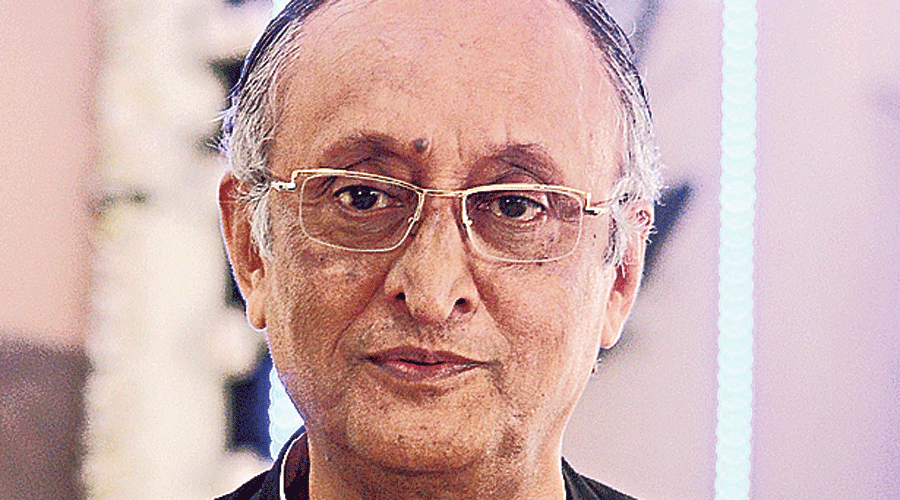 ---
|
Calcutta
|
Published 30.06.20, 05:19 AM
---
Mamata Banerjee has turned to Amit Mitra to counter with facts and figures Union finance minister Nirmala Sitharaman's claim that not a single Bengal district was included in a central scheme to generate jobs for migrant returnees because the state had not shared their data.
Prime Minister Narendra Modi launched the Rs 50,000 crore Garib Kalyan Rozgar Abhiyaan scheme in 116 districts in the country recently.
On Monday, Mamata fielded state finance minister Mitra for countering "the outright untruths".
Sitharaman had made the allegation at a virtual rally held by the BJP on Sunday.
Excerpts from Mitra's statement follows.
Economy
At a time when the GDP is going to reduce by 5 per cent… in what is called recession, maybe even a depression, soon… instead of setting her own house in order — a house on fire — she suddenly leaped into Bengal politics. I am astonished.
Whom did she attack repeatedly? A seven-time Lok Sabha member (Mamata)… a former Union minister. Our honourable Union finance minister has never even won one Lok Sabha election.
Migrant job scheme
Ours was the first chief minister to write to 18 other states, urging them to take care of stranded migrant workers. She started Sneher Porosh, the scheme to immediately send Rs 1,000 to 5 lakh migrant workers stranded elsewhere.
The state paid for the full fare of the 309 (Shramik Special) trains that have already come. Fourteen lakh migrant workers are already back in Bengal. Rs 9,000 crore lying unused in the PM-Cares Fund — beyond audit, by the way — as I learn from the media. Where is your (the Centre's) humanity?
Why were the migrant workers stranded? Italy, Portugal, Spain, wherever there were big lockdowns — nowhere else in the world was such a punitive lockdown imposed — they gave four days for people to get home. How much time was given here by the Centre? Four hours. They don't even know that 93 per cent of employment is in the unorganised sector, which has a vast number of migrant workers.
We carried out skill-mapping and already got 4.5 lakh migrant labourers to work under the 100-day employment guarantee scheme.
The Garib Kalyan Rojgar Abhiyaan, pretty name. Not one of our districts, why? We supposedly didn't give data. Such lies.
June 23, Centre sought district-wise data, given in a matter of hours. June 25, block-wise data, in a few hours, given. Why such a big lie? I was so hurt, did not expect this of Madam Sitharaman.
If the Union finance minister doesn't know, she should find out first before saying such things. This was a politically motivated action…. She owes the state and its people a public apology.
Covid-19
She (Sitharaman) said Covid-19 in Bengal is "grim", not in Gujarat, no? Others, no? Given Rs 10,106 crore to Bengal for Covid-19? Lies! Not one farthing! I just checked again before saying this. Why such lies? I take full responsibility as finance minister and say this. This is my challenge!