Want to leave our mark in Australia, says Rohit Sharma
Australia's tall pacers are at some sort of an advantage against Indian batsmen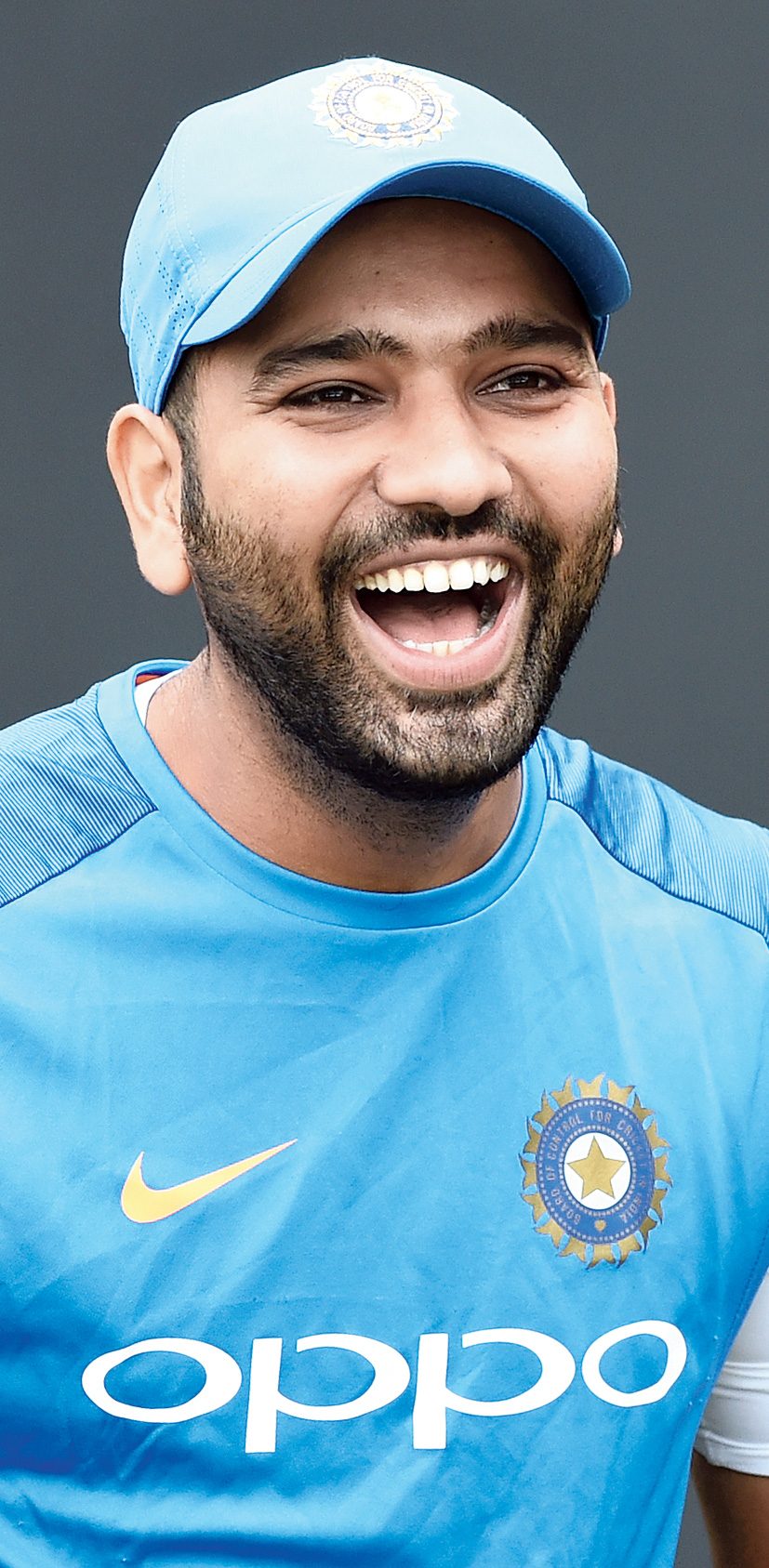 ---
|
Calcutta
|
Published 19.11.18, 10:24 PM
---
Australia is one place where India have never been able to win a Test series.
Last time India toured Down Under, in early 2016, the lost the ODI series 1-4, but went on to win all the three T20Is. In the longer version, though, India suffered a 0-2 reversal when they last played Tests in Australia, in the 2014-15 season.
The top-ranked Test team now wants to make it count this time around, said senior pro Rohit Sharma.
Talking to reporters in Brisbane on Monday, Rohit said: "Whenever we travel outside India, there is always a special feeling, and Australia is one place where we want to leave our mark and do well as a unit.
"Last time we played a Test series here, we lost two games and drew as many. But I thought we played a few close games as well, especially here in Brisbane.
"We want to make it count this time around. There is a real good feeling inside the group. The motive is to seize all the moments and win."
Emphasising the significance of putting up a good performance in Australia ahead of next year's World Cup, Rohit said: "When you do well in Australia, you feel good as a team and thinking about the World Cup ahead, it can only give you confidence winning in places like Australia."
Just as head coach Ravi Shastri said the other day, Rohit too iterated that Australia cannot be taken lightly at all. "Australia in Australia will always be dangerous, without a doubt. In places like Australia, you want the whole unit to come together. That is our focus," he said.
"We don't want only a few individuals to step up. We want everyone to put their hands up and take up the challenge. So, we want everybody to step up and make it count.
"We have some quality bowlers, spinners in particular, so we will try to challenge Australia with our spinners. They still have a quality batting line-up, so let's see how we go."
Landing early in Australia was to adapt to the conditions as much as possible, said Rohit. "The reason we came down a few days earlier is to get used to the bounce here.
"Brisbane, if I may say so, probably is the fastest pitch. It has always challenged us as a batting unit. But we are ready to accept that as a batting unit.
"This time around, we want to change our fortunes and come out with some exceptional performances. It is not going to be easy, but we have quality in our group."
Rohit has an impressive record against Australia in one-day cricket Down Under, having scored 805 runs in 16 matches at 57.50. The pace and bounce of Australian pitches helps his game, Rohit said.
"I had a good time playing white-ball cricket here. In places like Brisbane and Perth, the good bounce allows me to play my game because I have grown up playing on cement pitches back home," he said.
"I have done well in limited overs here, but the challenge obviously is red-ball cricket. Right now, I am not thinking of it… Just want to do well in the T20Is and take it forward from there."
Australia's tall pacers are at some sort of an advantage against Indian batsmen. "Indian batsmen are generally not that tall, so it is not easy for us. But the guys are determined to change things this time."