Vinod Rai directs CEO Johri to probe Rahul and Pandya, but Diana objects
BCCI's chief administrator is asked how a person facing sexual harassment charges can conduct an inquiry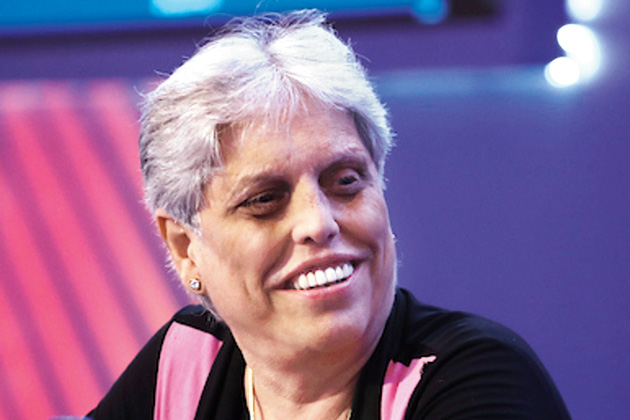 ---
|
Sydney
|
Published 12.01.19, 10:23 PM
---
Clearly, Chief Administrator Vinod Rai has to involve Rahul Johri, the Board of Control for Cricket in India's CEO, in everything.
Not just involve, but make Johri appear as if he's the world's most distinguished CEO and the Board's treasure.
However, Rai's move to get Johri to conduct the disciplinary enquiry against K.L. Rahul and Hardik Pandya has run into plenty of turbulence, with Administrator Diana Edulji objecting most vehemently.
Johri, it may be recalled, wasn't even suspended after allegations of sexual harassment against him and when a probe was being conducted. Rai merely asked him to proceed on leave.
That was a farce as Johri continued to work from his residence.
Many are now pointedly asking why Rahul and Pandya have been suspended, when Rai accorded Johri a very different treatment.
How can one man, an employee of the Board, get such privileged treatment?
According to top sources of The Telegraph, Diana sent an email to Rai, who heads the Supreme Court-appointed Committee of Administrators (CoA), which included the following:
"In view of the grave sexual allegations levelled on the CEO, it wouldn't be justified if he conducts the enquiry...
"It's bad optics and the CoA will be criticised...
"With the two players coming back, the selectors are in the process of naming the replacements immediately and, as such, the team will (soon) be at full strength...
[Rai favours a quick completion of the enquiry, specifically by the end of Tuesday's ODI, in Adelaide.]
"We should be in no hurry to conduct the enquiry as, then, it will look like a cover-up job. The behaviour of the players (on Karan Johar's talk show) has been very controversial and should not be co-related with debilitating the team strength...
"The Constitution doesn't provide for the appointment of an ad hoc Ombudsman. As such, it won't be prudent to go down that lane...
"In legal terms, it is said that not only must justice be done, but must be seen to be done. My view is that we follow natural justice and total transparency...
"The enquiry should be done by the CoA, along with the three office-bearers (Board's acting president C.K. Khanna, acting secretary Amitabh Choudhary, treasurer Anirudh Chaudhry) or the CoA with the acting secretary...
"Let us not rush into taking wrong decisions."
Till late on Saturday, an update was awaited. "There must soon be clarity as the Board's image is involved," observed one of the top sources.