Umesh Yadav to focus on 'how', not 'how many'
Fitness & mindset are key to success, says fast bowler Umesh Yadav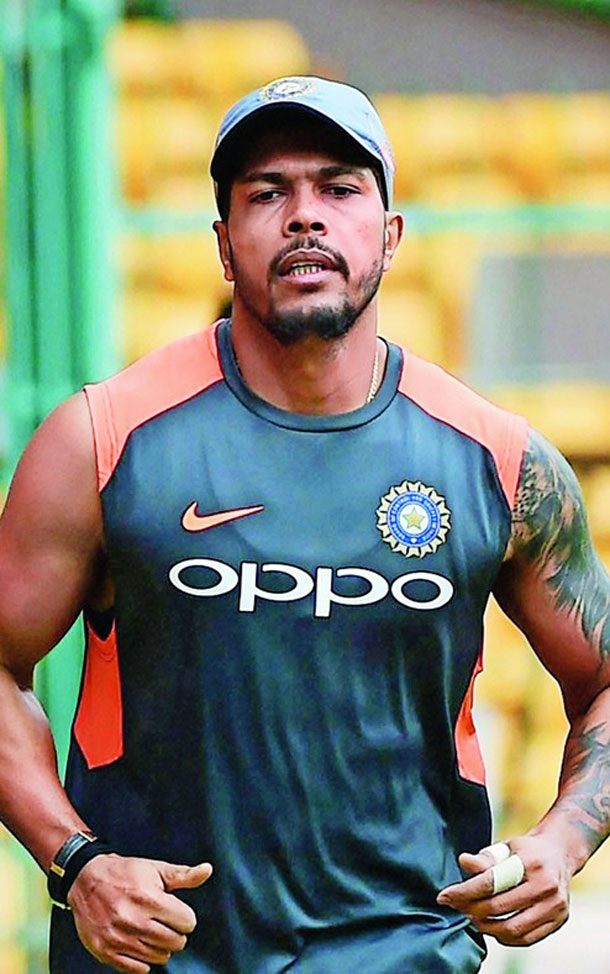 ---
|
Calcutta
|
Published 11.01.20, 09:33 PM
---
Like the other quicks, Umesh Yadav too has played an important role in India's Test victories in 2019.
He certainly made good use of the chances that came his way after Jasprit Bumrah's injury last September. But with Bumrah back now, Umesh's struggle to maintain his place in India's Test XI for the two-match series in New Zealand will only intensify.
The axe may well fall on him if India go in with three pacers versus the Black Caps, but Umesh's focus is on his strengths.
"Considering how the pacers have been performing, there's a healthy competition among us. Each one of us wants to deliver, as we all wish to play.
"It depends on what the team management is thinking, while it needs to be seen who does better in the conditions there in New Zealand. But I am positive about my chances of featuring in the XI and also ready to take things in my stride," Umesh told The Telegraph from Nagpur.
The 32-year-old, currently playing for Vidarbha in the Ranji Trophy game versus Bengal, doesn't want to "run after wickets" in the New Zealand tour.
"I'll just focus on how I have been bowling, maintaining my rhythm and of course, will look to do even better.
But at the same time, striving to do even better sometimes adds to the pressure, as a result of which, you tend to forget your basics.
"So I will only focus on my strong points and try to keep bowling in the right areas… Don't want to run after wickets…
"But yes, if we pacers take more wickets, it will increase the team's chances of winning. However, you have to keep in mind that it's difficult to assess the conditions in New Zealand because the wickets are sometimes fast and all of a sudden become very flat," Umesh explained.
Working on inswingers is also on Umesh's priority list. "Look, if I learn anything new, I can apply that only when my normal bowling isn't working.
"Having said that, I will of course try to add a bit of inswing apart from bowling the outswinger, which is my strong point. In conditions favouring swing, if you can even get the ball back in to a set batsman, your chances go up," he emphasised.
Fitness and mindset are the two areas Umesh looks to take care of going forward in 2020. "… No guarantees as to how many matches you are going to play and whether you will be permanently in the XI.
"I'm not in the shorter formats either, so planning may not be very easy for me if there aren't too many matches to play. And if I don't do well, someone else will replace me. So obviously, consistency is of utmost importance.
"Besides, what you can also plan is your fitness and mindset. These aspects too can determine how many chances you get."
The last time Umesh played in coloured clothing for India was a T20I versus Australia in February last year, while his last ODI was back in October 2018. He, nonetheless, feels he can make it big in the shorter versions .
"My career hasn't been a straight line… Been some ups and downs… I've been in and out of the team, but that's part of sports. But of course, I do think I deserve a chance (in limited-overs cricket)."