Thirty five moments that made Cristiano Ronaldo the ultimate superstar of sports
Defining moments from the football icon's life, as he turns 35 today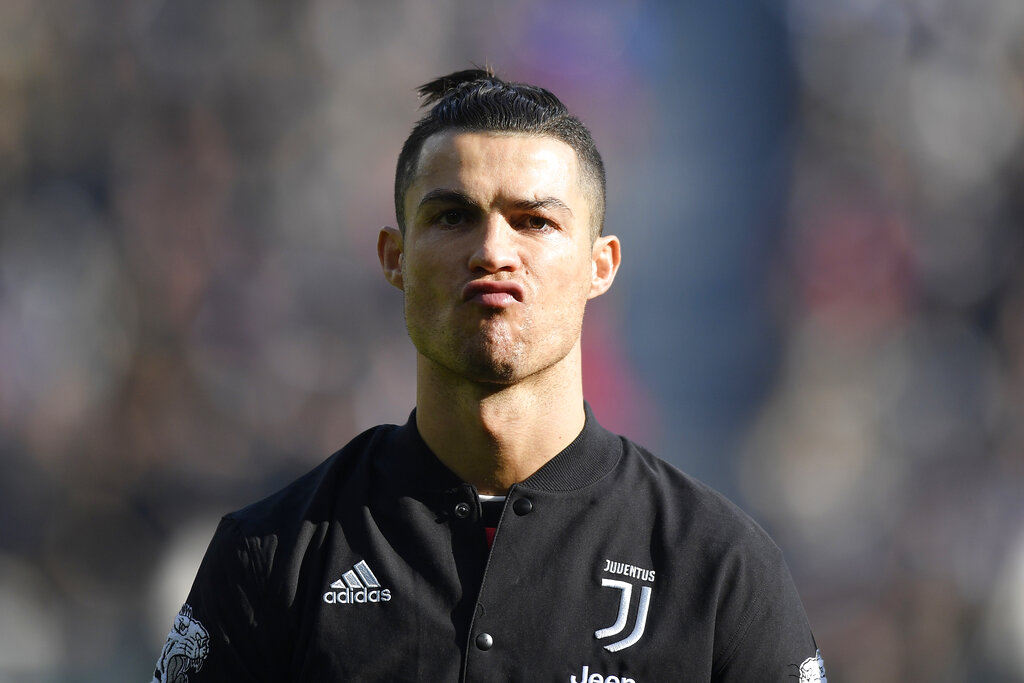 ---
Published 04.02.20, 02:22 PM
|
---
As football icon Cristiano Ronaldo turns 35 today, The Telegraph looks back at the defining moments that have shaped CR7 from a sporting starlet into one of the biggest personalities on the planet.
A GLADIATOR ON THE PITCH
Tempting the red devils: When Manchester United took on Portugal's Sporting CP in a pre-season friendly in 2003, an 18-year-old Cristiano bamboozled the English team's defence with his repertoire of razzmatazz. United's manager Sir Alex Ferguson was told by his players that they must sign "the kid", and hours after the game, Ronaldo was on his way to Manchester to play for the Red Devils.
Heartbreak at home: Playing in his first major competition for his country, a disconsolate Ronaldo watched on in agony as Portugal were upstaged in the Euro 2004 final on home soil by underdogs Greece.
That World Cup wink: After England's Wayne Rooney had stamped on Portugal's Ricardo Carvalho in a tense quarter-final clash at the 2006 World Cup, Ronaldo hounded the referee to get Rooney sent off, before cheekily winking at the Portuguese bench for his efforts. Ronaldo and Rooney made peace soon afterwards and proceeded to form a prolific partnership for Manchester United.
Pompy scorcher: Perhaps the most dazzling goal from his Man United days, Ronaldo delivered a perfect version of the knuckle-ball free-kick (complete with his famous run up) against Portsmouth in 2008, making the dead ball come alive with devilish dip.
Conquered in Rome: In what proved to be his last game for Manchester United, Ronaldo could not stop Lionel Messi's Barcelona juggernaut on their way to the 2009 Champions League title in the grand setting of Rome's Olimpico stadium.
He real deal: Fulfilling his life-long dream, Ronaldo joined Real Madrid from Manchester United in the summer of 2009 for a then world-record fee of 80 million pounds, sealing the most instrumental switch in modern football.
Copa del Cristiano: Ronaldo's first piece of silverware for Real Madrid came in the form of the 2011 Copa Del Rey, where Los Blancos edged out Pep Guardiola's rampant Barcelona in the final, courtesy a bullet header in extra time from Cristiano himself.
The notorious narcissist: Stating the obvious is not always a good idea, but Ronaldo thought otherwise when responding to persistent jeers from Dinamo Zagreb fans by declaring that he was being booed because he was "rich, handsome and a great player".
Calming down the Camp Nou: With El Clasico locked at 1-1 and the 2012 La Liga title on the line, Ronaldo latched on to an inch-perfect through pass from Mesut Ozil before skipping past Victor Valdes and dispatching the ball in the back of the net. Having driven a dagger through Barca hearts, Ronaldo added insult to injury by urging the culés to calm down in his inimitably insouciant celebration.
A goal for an eye: Footballers are no strangers to playing through pain, but continuing on the pitch with impaired vision is a unique challenge, one which Ronaldo came through with flying colours against Levante in 2012, getting on the scoresheet after sustaining a bloodied eye during a mid-game collision.
A header from heaven: Capable of jumping higher than the average NBA player, Ronaldo towered over Man United's Patrice Evra to score a vital goal for Real Madrid against his former club in a titanic showdown from 2013.
Derby disaster: The 2013 Copa Del Rey final was an occasion to forget for Ronaldo, as he was sent off in extra time against Atletico Madrid and Real ended up on the losing side in an ugly exhibition of the beautiful game.
Eclipsing Eusebio: With a hat-trick against Northern Ireland in 2013, Ronaldo surpassed his childhood idol Eusebio on Portugal's all-time goal-scoring charts, writing another glittering chapter in his storied career.
Cristiano trumps Zlatan: In a heavyweight showdown of football's leading egoists, Ronaldo delivered the goods for Portugal against Zlatan Ibrahimovic's Sweden, scoring a stupendous treble to deny Zlatan and co. a chance of competing at the 2014 World Cup.
Fabulous five: Ronaldo overcame a dreadful start to his La Liga campaign in 2015 by filling his boots against a hapless Espanyol, snatching his first (and till date only) five-goal haul as Real Madrid coasted to a 6-0 thumping.
Racing past Paul: In October 2015, Ronaldo went past Raul to become Real Madrid's all-time top-scorer with a long-range piledriver against Levante. While Raul had amassed his record tally in 741 games across 16 years, the inexorable Cristiano needed a mere 310 matches and a little more than six seasons to improve the count.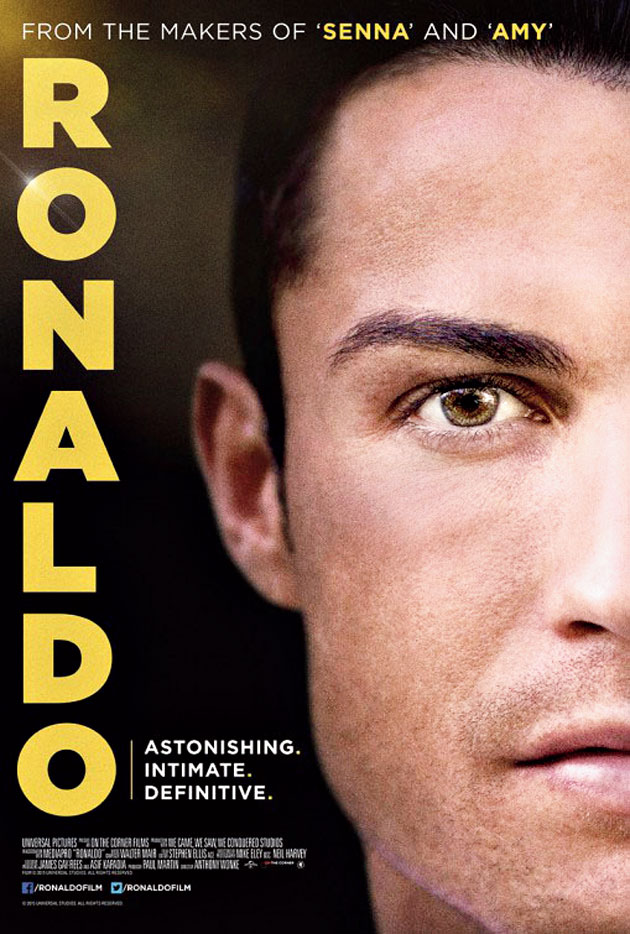 An evening in Paris: A tearful Ronaldo saw injury cut short his 2016 European Championships final in Paris inside 25 minutes. Undeterred by his exclusion, Cristiano doubled up as coach and cheerleader, urging his compatriots on, as Portugal bettered France to win their first major international trophy.
Champions League Centurion: In April 2017, Ronaldo put Bayern Munich to the sword in the Champions League quarter-finals with a match-winning hat-trick at the Santiago Bernabeau. In a game littered with dubious refereeing, an unfazed Ronaldo became the first marksman in history to register 100 UCL goals.
From Hero to Villain: Having entered as a substitute in the first leg of the 2017 Spanish Super Cup against Barcelona, Ronaldo stunned the Camp Nou with a sensational solo goal, before being booked for taking off his shirt (while celebrating), which preceded another yellow for simulation, resulting in a five-game suspension- all inside two exhilarating minutes.
Golden Party: When Lionel Messi scooped his fourth Ballon d'Or in January 2013, Ronaldo had just the solitary gong to his name (from 2008). However, in the true Cristiano spirit of never giving up, Ronaldo went on to win three of the next four golden balls, before claiming his fifth in December 2017, and tying Messi for the all-time record.
Bicycle brilliance: In a 3-0 mauling of Juventus in April 2018, Real Madrid's Ronaldo grabbed a brace in Turin, with his second goal coming from a spectacular bicycle kick that left his manager Zinedine Zidane spellbound and produced a standing ovation from the equally mesmerised Juve supporters.
Pain for Spain: Ronaldo exorcised the ghosts of past failures against Spain by netting a remarkable hat-trick as Portugal opened their 2018 FIFA World Cup campaign with a thrilling 3-3 draw. Having scored from the spot and bagged another from outside the box, Ronaldo curled home a sumptuous free-kick for his third goal in the dying embers of the match to deny the Spanish all three points.
Cometh the hour, cometh Cristiano: Juventus were under the cosh and two goals down in the 2019 UCL pre-quarters against a dogged Atletico Madrid, when the irrepressible Ronaldo stepped up to the plate, notching up a second-leg hat-trick to overhaul the deficit and send his new team marching into the last eight.
Swiss and flick: A trademark free-kick from Portugal's talismanic skipper opened the scoring against Switzerland in the 2019 UEFA Nations League semi-final, but the Swiss soon equalised. With the match destined for extra time, Ronaldo popped up with two identical strikes to steer his country to the final where they pipped the Netherlands to glory.
THE COMPLETE CELEBRITY OFF THE PITCH
Rescuing Martunis: The image of an Indonesian boy (named Martunis) who somehow survived the devastating tsunamis of 2004 wearing a Portuguese national team shirt had caught the world's notice, including the attention of Ronaldo — a frequent philanthropist — who volunteered to meet and pay for Martunis' education as well as the rebuilding of his home.
The CR7 Collection: In 2006, Ronaldo launched his first fashion boutique under the name CR7 in Madeira, which subsequently expanded to include underwear, socks, and premium shirts by 2014, and was joined by Cristiano's very own fragrance, appositely called Legacy.
Need for Speed: A 2008 advertisement by Nike pitted Ronaldo in a race against a Bugatti Veyron! Donning his Mercurial Vapor boots, Cristiano managed to outsprint the super-car, which, for most defenders, should have come as little surprise.
Star-split: After dating a spate of women, Ronaldo appeared to have settled down in his love life with Russian supermodel Irina Shayk, but in January 2015, he suddenly announced that the picture-perfect couple had ended their five-year relationship, much to the despair of the world's tabloids.
Silver screen debut: While a spell in Hollywood is not beyond the realms of possibility for Ronaldo post-football, CR7 has already made his presence felt in cinema, featuring in the insightful documentary Ronaldo (2015), directed by Anthony Wonke.
A stranger on the street: Sporting a bedraggled beard and shades, Ronaldo took to Madrid's Plaza del Callao in 2015 as a disguised freestyler for a promotional shoot. Cristiano went unrecognised and was even ignored by pedestrians before a lucky young man witnessed the big reveal!
Legal woes: Often criticised for his conduct on the pitch, Ronaldo has also been mired in controversy outside football, receiving a two-year suspended prison sentence for tax evasion in Spain, besides accusations of sexual assault in Las Vegas, which, ultimately, found him innocent.
Georginaldo: Ronaldo met his current partner Georgina Rodriguez for the first time at a Gucci store where the latter was a sales assistant, and admitted to discovering "true love" with the Spaniard. The pair have been together for close to four years with Georgina giving birth to their daughter Alana in 2017.
Sculpted to perversion: Having immortalised himself in the record books, Ronaldo was felicitated with a sculpted replica of himself in his hometown airport of Madeira in 2017, but the bizarre likeness (with its borderline comical appearance) left him noticeably bemused.
Dinner date with Messi: Speaking about his historic rivalry with nemesis Lionel Messi at the 2019 UEFA Awards show, the Portuguese articulately encapsulated the competitive spirit that inspired both men, while adding that he would "want to have dinner" with the Argentine in a heart-warming moment for all football admirers.
Instagram king: January 2020 saw Ronaldo beat Ariana Grande to become the first individual to have 200 million followers on Instagram, trailing only Instagram's own account as the most followed on the platform.