Need to stay optimistic, says coach Igor Stimac
'But we played good football and deserved to win,' the Croatian said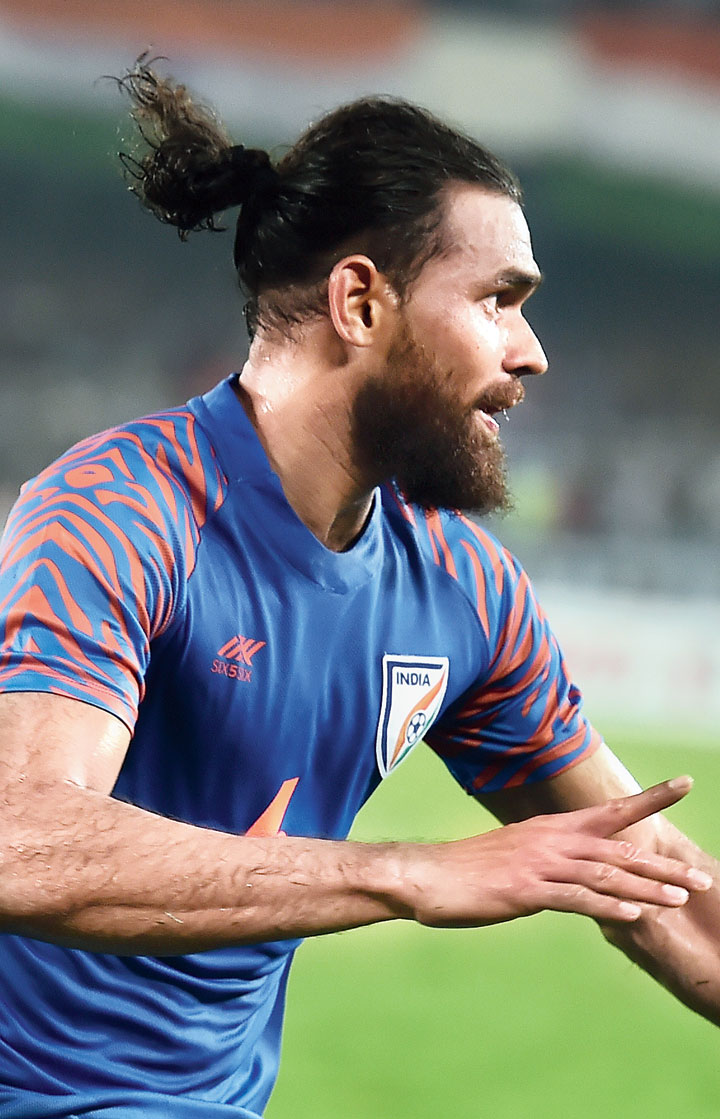 Adil Khan on Tuesday.
Santosh Ghosh
---
Calcutta
|
Published 15.10.19, 09:15 PM
|
---
Coach Igor Stimac admitted that inability to score and taking in a 'silly' goal in the 42nd minute were the reasons for India being held to a 1-1 draw by Bangladesh in the World Cup 2022 and Asian Cup 2023 Qualifier, here on Tuesday.
"The goal we conceded was not acceptable. And we failed to score off easy chances. Those are reasons we couldn't win this game. But we played good football and deserved to win," the Croatian said.
Stimac believed India still had a chance to progress to the next round. "There are many points on the table yet. We lost two vital points against Bangladesh. But now we have to win what is left on the table. That is going to be our approach in the coming games, irrespective of who our opponents are," he added. "We need to stay optimistic. We have shown we have the confidence to play against anyone."
The former Croatian World Cupper accepted that India players made mistakes. "Decision making was poor in some cases. We need to give the players some time. I always tell my players — don't be afraid to make mistakes, but don't repeat the same mistakes," Stimac said.
Stimac, who had been part of many memorable international games, will remember Tuesday's match for long. "I will remember this day for a long time. The atmosphere was exciting. I hope the players will remember it too. We got huge support from the crowd," Stimac added.
"I'm not happy with the way we played in the first 45 minutes. I had told our players that when you play against a team like Bangladesh, who will defend with at least nine players, our passing had to be quick from the back. For some reason, our defenders weren't doing that today," Stimac said.
"In the second half, we executed better passing from side to side and the channels started opening up. However, we missed the aggressive touch while attacking, and failed to effectively use good crosses."
On the other hand, Bangladesh coach Jamie Day maintained they should have won the game. "I thought we played exceptionally well. We frustrated India. I am disappointed that we conceded the goal at the end.
"We never expected to win, playing in front of this huge crowd. But I am pleased we got a point," Day said. "I am disappointed because we conceded from a set-piece so late."