Master Blaster Viv Richards bats for equality
I believe in my race, colour... I never felt inferior to anyone: Viv Richards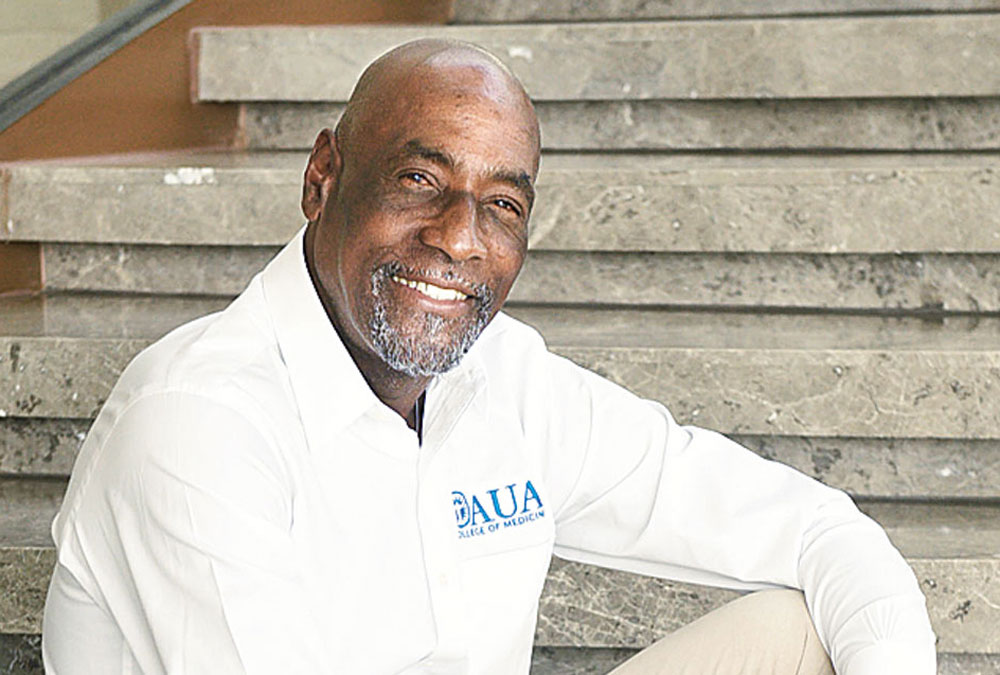 Viv Richards at JW Marriott Kolkata
Picture by Rashbehari Das
---
Published 05.01.19, 01:05 PM
|
---
I have a sizeable collection of earrings which has over the years basked in neighbour's-envy-owner's-pride moments. Until a December morning when Sir Isaac Vivian Alexander Richards wrapped up our interview with: "I like your earrings." On or off the cricket field, this man knows how to put a smile on your face.
Sir Viv, a shining star in the West Indian cricket battalion led by Clive Llyod, is now the brand ambassador of The American University of Antigua. He listens carefully and speaks softly; his baritone is never intimidating. Fashion designer Masaba Gupta, his daughter, had once told us: "He is a toughie outside, but he is actually mellow inside…. He always left his aggression on the field." At JW Marriott Kolkata, we got a glimpse of that man. Inimitable, be it in his cricket whites or his colourful socks. Excerpts from the chat with t2oS...
What is the secret of being Viv Richards?
I am just free. What seems to amaze me more than anything else is when you first come to this part of the world, that's the sort of feeling you get because of the passion that Indians have for the sport. That sort of a worship.... I am doing a different batting these days. We are batting for the Manipal Group; its educational and medical programmes. This whole facility and complex is on the island where I live (Antigua) and we get over 100 or more students from India. Education is of vital importance.
Cricket must have been a great educator…
It does help because when you play in certain environments like India… I remember when we first toured India in 1974, we played in Bangalore to more people than the country I live in. That, to me, was sort of a rude awakening. That was an insight earlier on into what the Indian society and its cricket was all about.
As a West Indian, growing up, I had my idols… Sir Garry Sobers, there was (Sir Wes) Hall and so many others who represented West Indies. Here everyone wants to be a Sunny (Sunil Gavaskar), a Kapil (Dev), Virat (Kohli)… it was the same sort of thing we had at home.
Because of what you think they achieved, you wanted to follow in those footsteps. I am just hoping that this trend continues because today the game has taken a serious lift, not just the way it is played but also the finances. I am happy for individuals who are playing now.
When I grew up, my father used to say that cricket is not a profession, cricket cannot bring you food. But I think he lived to see the day when I was actually paid. It might not be the same as today, but you got to be happy with the cards you are dealt. I was pretty satisfied then. To me that was the best you had on offer.
As for today, to see where the kids are, in terms of finances, I am just hopeful that they give some kudos to the pioneers who have played and helped make a difference, in terms of salaries and status that some of these individuals are in today.
Most important for them is to have respect for the fact that they are earning money, and to not feel that because they are earning so much they are the best human beings in the world. Be humble about it (laughs) and treat it with the respect it deserves.
Have you always wanted to be a cricketer?
When I was growing up, I played a lot of soccer. I always wanted to be a good soccer player. I went to England for trials and it was winter, and I couldn't feel my hands and feet. I felt very uncomfortable as this Caribbean guy. It was a huge, huge awakening. When summer came around, I could feel my hands and decided why not… I was given that opportunity. When you have opportunities, don't let them go to waste. And you do need an element of luck. To be fair, if you practise hard or work hard enough, it is a wonderful combination that you can get lucky. That's sometimes the simplest way you can put it.
You've always been a team player…
A lot of folks would say that if I had been a little more selfish with my bat, I would have had a much bigger average. But that doesn't worry me. The most important thing for me is to represent the team. We can all do things as individuals. Sometimes some of us find it hard to work together. When you can work together and be successful together, that to me is one of the greatest achievements.
And you played for pride…
I am never gonna back down from that. I believe in my race, colour. I never felt inferior to anyone. Maybe that's why the folks who made me feel that way, may think Vivian Richards is the most arrogant guy on earth, but no. I bat for human beings, equal rights.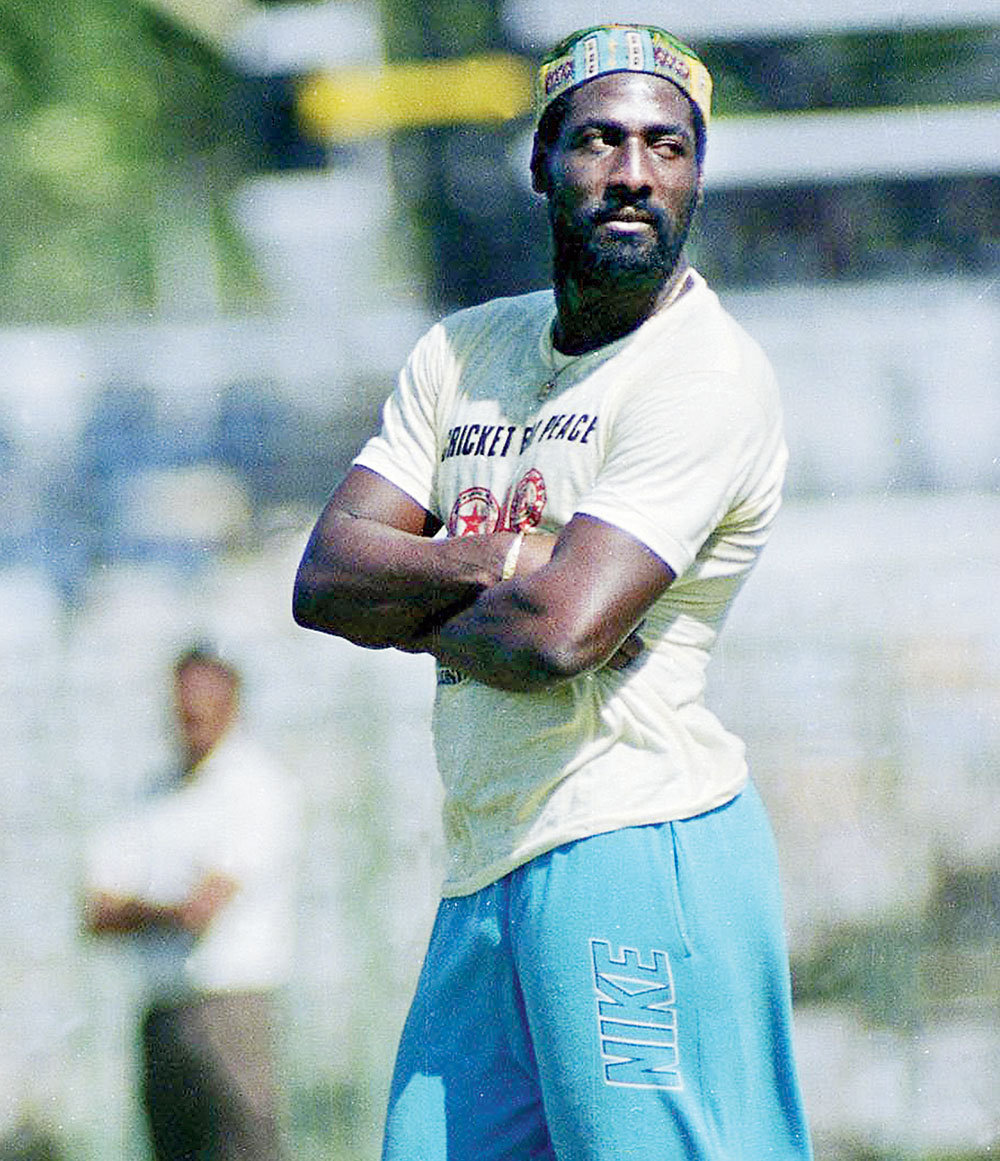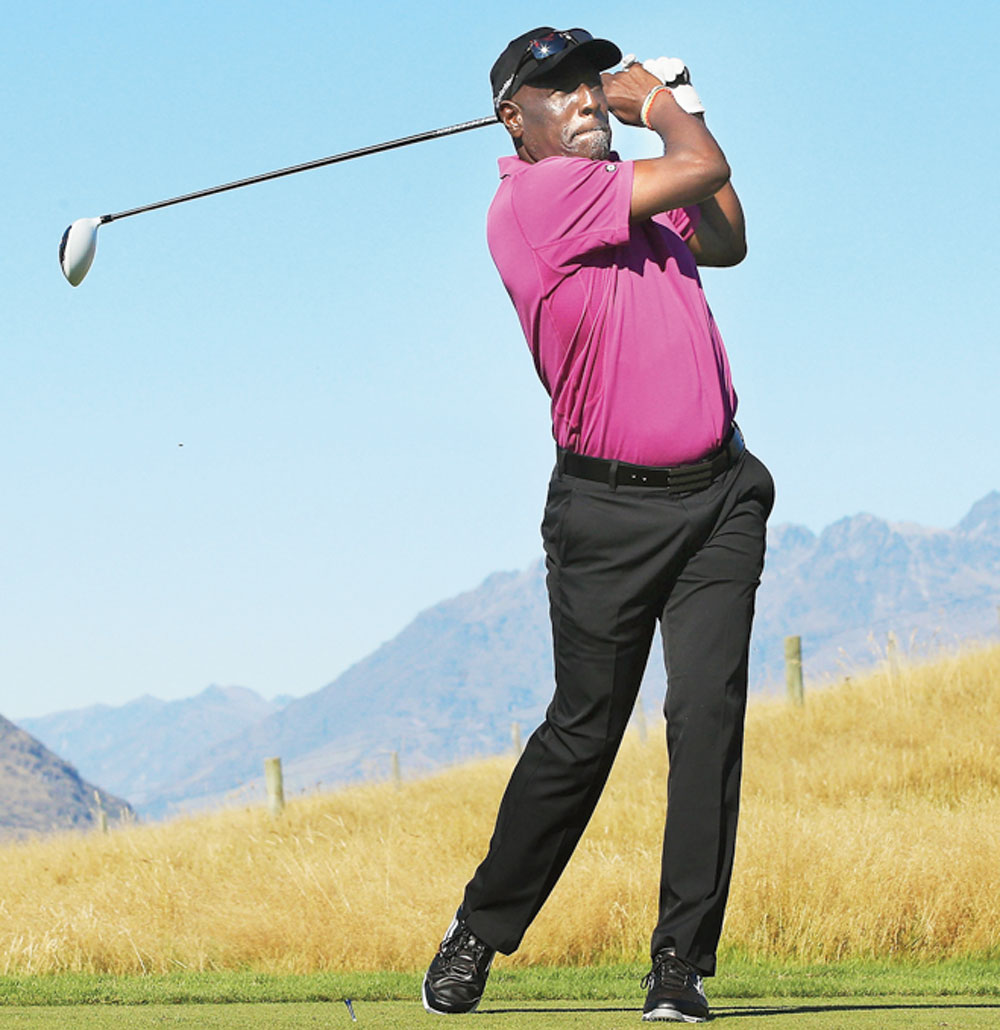 You played in the golden era of West Indian cricket…
We had a great time. We were just unflappable. We played the game, I think, the way it should be played. But we played hard. I am a sportsman as well, but sometimes I fight as hard. Nothing wrong in that. Confrontational for the right reasons. I see this as a passion that you have for representing the country.
Is there a story behind the famous 'swagger' and the 'gum-chewing'?
I am not a guy who goes to bed thinking whether I am going to be loved or not so long as I am in touch with the almighty, who I believe in more than anything else, the one that rules everything on earth.... He is the one who gives us all the ideas to be who we want to be. So, who am I?
I don't carry chewing gum any more, but I would carry a pack of Wrigley's for every match… a strip a day. It made me feel comfortable. You had a batsman at the other end. He was the only one, plus 11 fieldsmen, two umpires, which made you outnumbered… my chewing gum was my sole comfort in a way. It made me feel a little bit more relaxed.
Do you YouTube your knocks?
Not at all. Every now and again you may see something. It is nice to see then… it is about progress… you are looking to move forward. If I can maybe hit a 55-ball 100 for the Manipal Group….
Who were the peers you bonded with?
Andy Roberts was an Antiguan and Barbadian, Ian Botham... we lived together and played county cricket in England. He lived with me for 10 or more years. We had a great time and have an everlasting friendship up to this day, which is quite good. To have a black guy and a white guy… what better message can you send of camaraderie? Ebony and ivory living together in perfect harmony.
I have always admired Sunny (Sunil Gavaskar) because he did achieve a lot against the West Indies. At the time when there were a lot of batsmen who would have feared the Windies attack, he scored many centuries against the Windies with just a little skull cap. That to me is a remarkable feat.
Sachin (Tendulkar) and Brian Lara should never be ignored because these guys have made a serious contribution to the game, a contribution which has helped to inspire the kids and that to me is a win-win situation.
Virat (Kohli)… I like that… aggressive, he is just phenomenal… and rightfully so. All the stuff that comes his way, he should enjoy.
What is your favourite shot?
Playing in someone's backyard and you are able to accomplish…. I have always felt fast bowlers are bullies. Like that bully in school. Everyone wanted to smack a fast bowler and if you can do that, especially like the Australians who are aggressive and sometimes very noisy with the stuff that comes out of their mouth... if you can smack them around a bit, that to me is seriously enjoyable.
It was never about ego. It was about maybe who I was as a person. I just wanted to tell the folks that I am a human being and I am going to be here for a little while. I have no fear. The only thing you can fear is fear itself. I felt that as long as I was honest to what I wanted to achieve without having to cut corners or taking shortcuts, I'd be happy and I am satisfied in my mind that I have done a reasonable deal.
Who are the bowlers who have your respect?
Dennis Lillee, Jeff Thomson, B.S. Chandrasekhar… as a mystery leg-spinner, Bishan Singh Bedi.
You haven't picked a cricket bat in how many years?
I have picked up the cricket bat but not to be violent! Sometimes it is amazing how the mind can race away from the body. Your thinking can be so much sharper than your movement. I won't say I miss it. When I am finished, it is the next avenue — what are you gonna do to help to prolong yourself to be able to make whatever contribution… then I got into the ambassadorial role with my government. There is a whole range of things that have kept me totally interested along the journey and motivated.
How do you stay fit now?
I play a lot of golf.
What's the secret to young-at-66 Viv Richards?
To think young! (Chuckles) I am not a guy who would think that because I am 66 years of age, I got to act 66. I still walk around… maybe a little bit crooked because of the few injuries sustained but at the end of the day, I am just happy as a normal human being to live life. I walk for 30-40 minutes on the beach.
We see you are wearing socks in the Pantone shade of 2018... Ultra Violet. Always stylish!
My father always made sure to buy things that are durable. If you want to buy something that's going to last and serve you for a long time, you got to spend money. I'd rather have quality than quantity.
What kind of a dad are you?
I am pretty strict when I have control of them, when they allow me. But they are all adults now, in their own way. They have their independent thinking. You can still maybe offer advice.
Your son Mali plays cricket…
He is not playing cricket any more. It is tough for your kids to follow in your footsteps, especially when he is a boy, because then one expects him to be the same as you are and it is not necessarily like that. They have been cruel at times, in terms of what they expect from him and they would have made their feelings felt and I don't think it would have served him any good to have continued in the future. I think Sunny Gavaskar-Rohan Gavaskar would have felt the same. Some would have fulfilled that, but at the end of the day, it is a huge task.
What are your abiding memories of Calcutta?
When we played the finals against Pakistan at Eden Gardens and Wasim Akram hit me for a six to win the match. It shattered my confidence big time there. I remember that more than anything else.
What would be your top tip for all those reading this chat?
Be grounded. When you start thinking that you are god, maybe because of the way you are treated and adulated, sometimes it gets to the head. But think that these are some wild thoughts that will not last and just enjoy it for what it is.